Farmers in NJ: Join Us for the 2023 Season!
New Jersey residents who register for the first time will receive:
Up to 2,000 insects FREE this field season
*Subject to change due to unforeseen production issues*
Personal guidance from our field staff
Priority access to additional insects for purchase
Updates on the availability of other beneficial insects
Registrants will continue to receive guidance from field staff and priority access to wasps for purchase after the first year
Information for non-NJ residents and Larval Instar Guide can be found on the Available for Purchase Page.
Our Mission:
To provide targeted beneficial insects and release recommendations to New Jersey bean farmers and community gardens in order to reduce Mexican bean beetle pest populations.
In 2022, we were able to provide over 12,000 free or discounted wasps to 8 local farms!
About the Pest: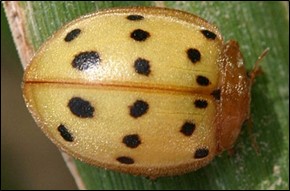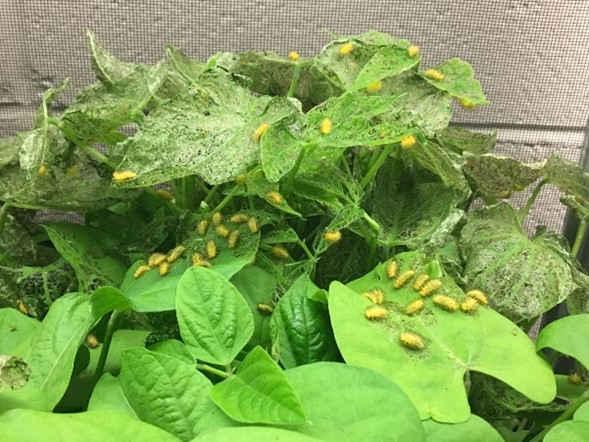 Life Cycle and Appearance:
In the spring, adult beetles that have survived the winter can be found on young bean plants. These adults look very similar to beneficial "lady-bugs" and are closely related. Adult females lay yellow eggs in clusters on the underside of plant leaves. After 5-10 days, yellow spiny larvae hatch and feed on foliage for 2-3 weeks. Once the larva has completed its' development, it attaches itself to a leaf and remains in the pupal stage for another 7-10 days. Following this, a new adult emerges and the cycle repeats. In the mid-Atlantic region, there are generally 2 generations per year.
Damage:
The larvae and adults cause feeding damage on several types of bean plants such as lima beans, snap beans, soybeans, and shelling beans.
About the Wasp: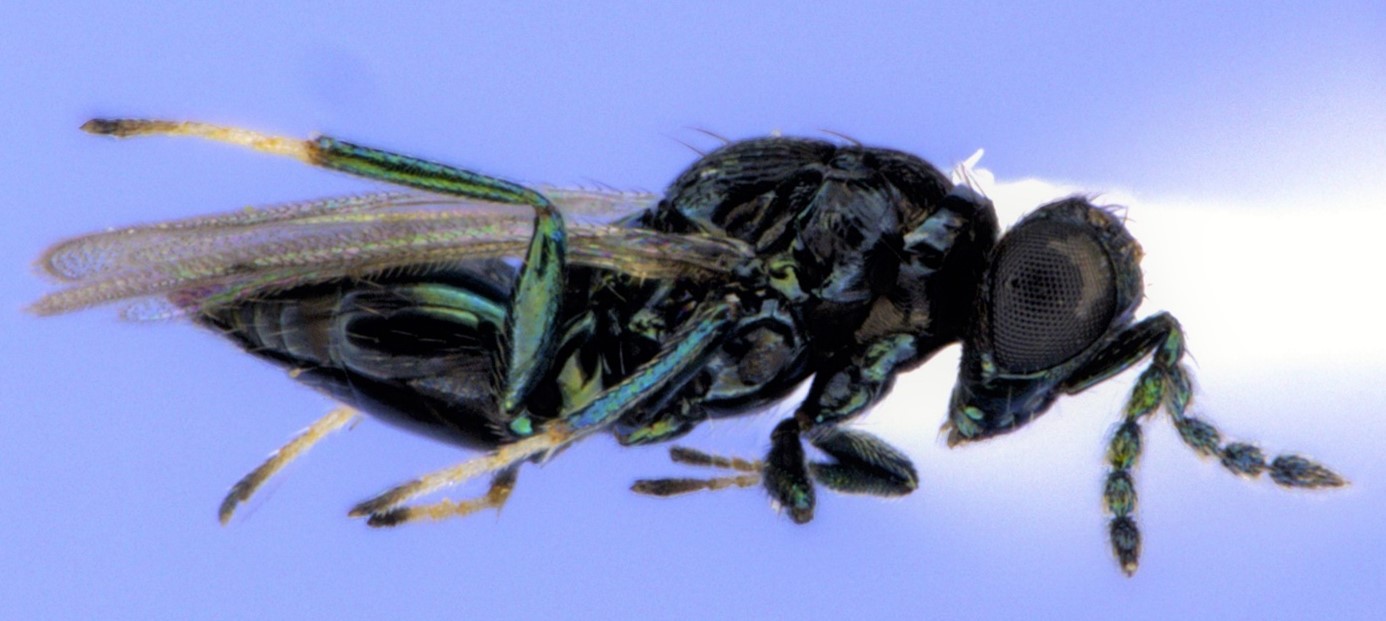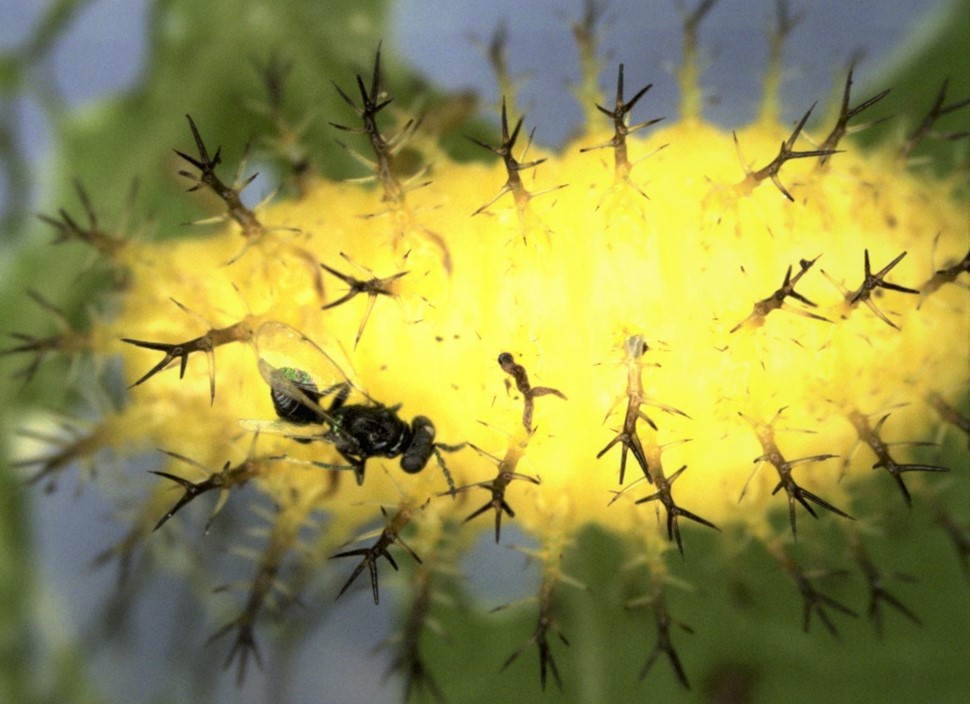 Background and Benefits:
Pediobius is a tiny beneficial parasitoid wasp which needs to carry out part of its' life cycle inside MBB larvae. During this development process, the MBB larva stops feeding and dies. This parasitoid has been used successfully to reduce MBB populations in the Northeastern US.
Life Cycle and Appearance:
Adult wasps are tiny (2-3.5mm) and black. When released in the spring, females search for MBB larvae and "sting" them, inserting eggs under the skin of beetle larvae. Once the wasp larvae hatch inside the host, they begin to feed on its internal tissues. After about 1 week, parasitized larvae will begin to turn into brown "mummies" (see 2nd picture above); in another 10-14 days new adult wasps will emerge, disperse and search for more MBB larvae to "sting".
2023 Season Bean Beetle Outreach Project Sign-up Form