Federal Consistency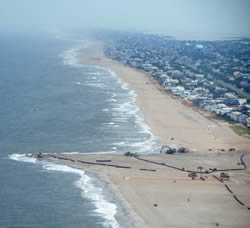 Coastal states have a special responsibility to protect America's ecologically and economically significant coastal and marine resources. Consequently, coastal states have authority over a broad range of activities that could affect these coastal zone resources. New Jersey's coastal zone extends to the limit of its territorial waters, three nautical miles (3.5 statute miles) to sea from its shoreline. While many coastal activities are under direct control of the state, actions by federal agencies or actions in federal waters beyond a state's territorial waters, may adversely affect a state's coastal or marine resources or uses. Federal consistency serves as an important tool that provides states the ability to protect their coastal and marine resources and uses by ensuring that federal actions are consistent with the states' coastal policies.
Federal actions subject to federal consistency review fall into three categories. These are: Federal Agency Activities, which are direct actions of federal agencies, Federal Licenses, Permits, and Other Regulatory Approvals, which are permits or licenses granted by federal agencies to a public or private entity, and Federal Financial Assistance to State and Local Governments, which is federal funding granted by federal agencies to State or local governments. Federal consistency addresses federal actions that occur within a state's coastal zone, as well as inland of a state's coastal zone, in the coastal zone of another state, or in federal waters (beyond the limit of the state's territorial waters, as described above).
In the United States, coastal areas are managed through the Coastal Zone Management Act of 1972 (CZMA). This law authorizes individual states to develop plans that incorporate the strategies and policies they will employ to manage development and use of coastal land and water areas. Each plan must be approved by the National Oceanic and Atmospheric Administration (NOAA). One of the components of an approved plan is enforceable policies, that is, state policies that are legally binding and by which a state exerts control over coastal uses and resources. In New Jersey, the enforceable policies are contained in the Coastal Zone Management rules, N.J.A.C. 7:7, the Freshwater Wetlands Protection Act Rules, (N.J.A.C. 7:7A), Stormwater Management rules, (N.J.A.C. 7:8), New Jersey Pollutant Discharge Elimination Systems rules, (N.J.A.C. 7:14A, Subchapters 1, 2, 5, 6, 11, 12, 13, 15, 16, 18, 19, 20, 21, 24 and 25), and the Hackensack Meadowlands District Zoning Regulations (N.J.A.C. 19:4 portions of Subchapters 2, 3, 4, 5, 7, 8 and 9 as noted below). Three major state laws are implemented through the Coastal Zone Management rules: the Waterfront Development Law, N.J.S.A. 12:5-3, the Wetlands Act of 1970, N.J.A.C. 13:9A, and the Coastal Area Facility Review Act (CAFRA), N.J.S.A. 13:19. The Hackensack Meadowlands Reclamation and Development Act, N.J.S.A. 13:17, Freshwater Wetlands Protection Act, N.J.S.A. 13:9B and the Law concerning the transportation of dredged materials containing polychlorinated biphenyls (PCBs), N.J.S.A. 13:19-33, the NJMC Master Plan, the November 5, 2005 Memorandum of Agreement between the NJDEP and New Jersey Meadowlands Commission, and the Department's "Technical Manual for Evaluating Wildlife Impacts of Wind Turbines Requiring Coastal Permits" are additional enforceable policies. Please see the enforceable policies web page (www.nj.gov/dep/cmp/czm_enforcepolicies.html) for additional information and links to the enforceable policies. Most federal consistency determinations are made by the Division of Land Use Regulation, with the Office of Dredging and Sediment Technology conducting reviews for dredging and port activities.
Consultation, coordination, and cooperation between applicants, state agencies, and federal agencies are critical to the success of the New Jersey Coastal Management Program's Federal Consistency Program. To facilitate this collaborative effort and ensure the federal consistency review process occurs in a timely manner, all federal consistency determinations, certifications, and negative determinations shall be submitted to:
Colleen Keller, Assistant Director
NJDEP, Office of Policy and Coastal Management
501 East State Street, Trenton, NJ 08625-0420
Mail Code 501-02A
Phone: (609) 633-2289| Fax: (609) 633-3656
The New Jersey Coastal Management Program encourages electronic submission of consistency determinations, consistency certifications, and negative determinations. Please send electronic submissions to LURFederalConsistency@dep.nj.gov.
Questions regarding New Jersey's federal consistency process should be directed to Colleen Keller at DEP LURFederalConsistency@dep.nj.gov or by telephone at (609)984-0058.
NOAA encourages coastal states to list federal actions that are subject to federal consistency review. The purpose of this listing is to improve coordination between federal and state agencies by describing the state process for federal consistency review, as well as the types of activities that the state intends to review. The New Jersey Coastal Management Program has prepared a Federal consistency guidance document that describes federal consistency, the categories of Federal actions and associated review procedures. Below are links to New Jersey's federal consistency listings and guidance document.

New Jersey's Federal Consistency Guidance Document (pdf)


New Jersey's Approved Federal Consistency Listings (pdf)


Federal Consistency Fact Sheet (pdf)


Maps Identifying the Geographic Locations of the Listed Interstate Activities (pdf)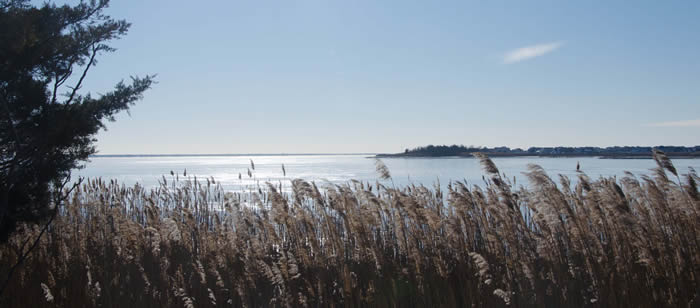 Photo Credit: Steve Jacobus