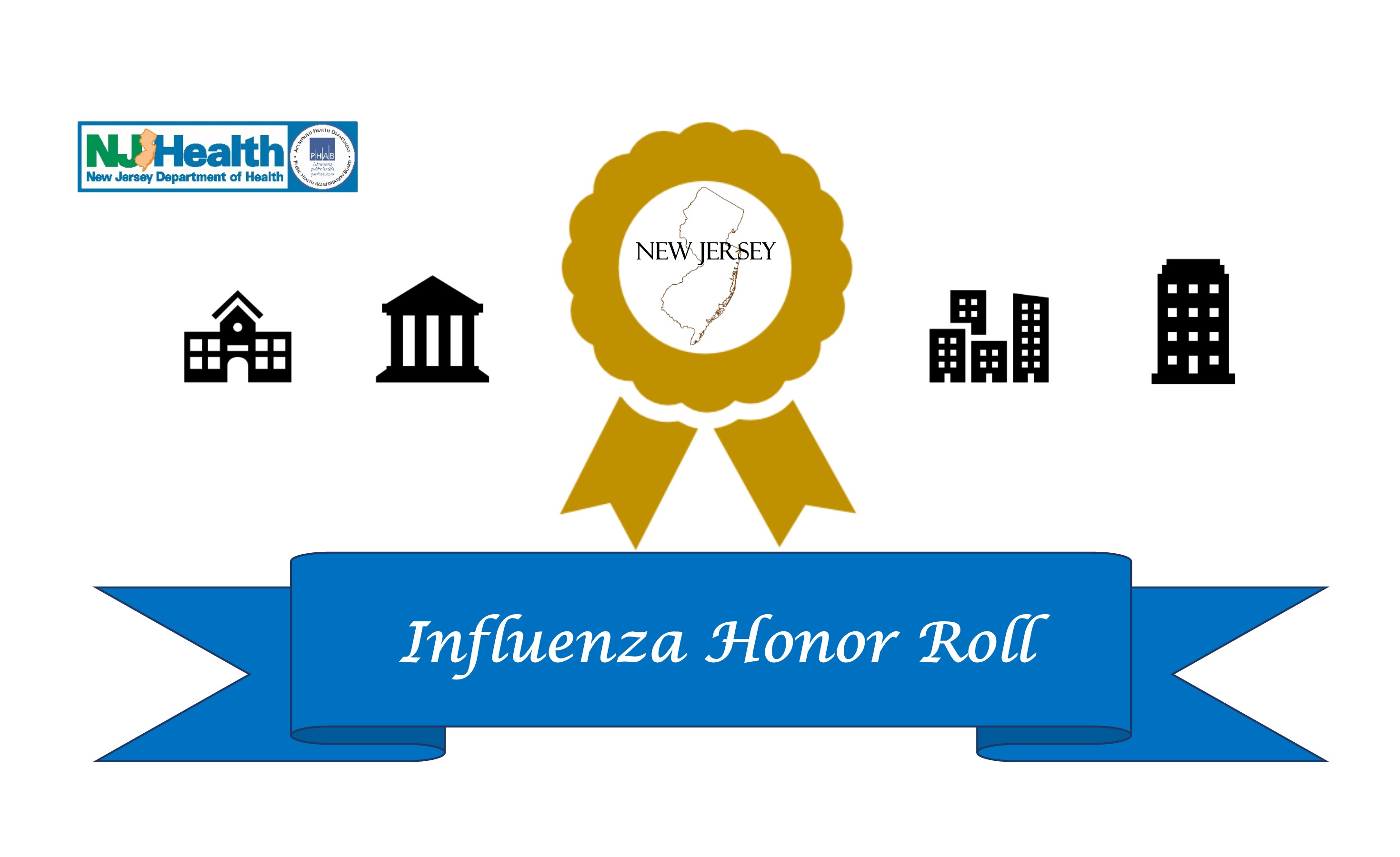 In 2017, the New Jersey Department of Health (NJDOH) launched the Influenza Honor Roll to recognize institutions that are striving to promote influenza awareness and prevention within their communities. The New Jersey Influenza Honor Roll is open to four categories of honorees:
Institutions of education;
Businesses;
Community-based organizations;
Medical facilities.
Institutions from these categories are encouraged to submit applications detailing influenza-related activities that were implemented during the flu season. Campaign ideas from prior honorees are available in the resource section below. All institutions named to the New Jersey Influenza Honor Roll will be highlighted on the NJDOH website and will receive a certificate of recognition.