Commissioner and Key Staff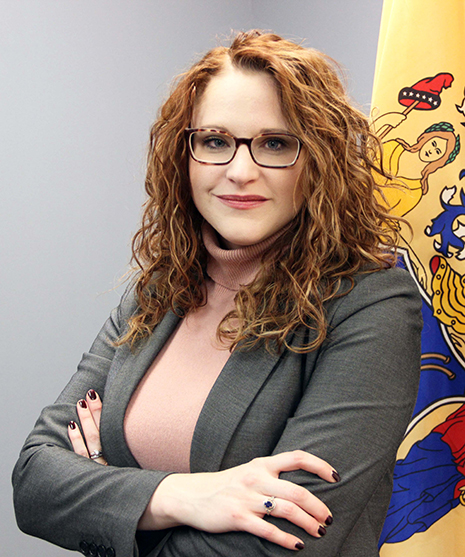 Sarah Adelman
Commissioner Sarah Adelman has led the New Jersey Department of Human Services since January 2021, and was confirmed as Commissioner in March 2022. Under her leadership, the Department has helped residents through the pandemic by making significant investments in child care and food assistance, improving and expanding services for older adults and individuals with disabilities, protecting health coverage for more than 2 million residents, and continuing to enhance mental health and addiction service
Adelman joined the Department in 2018, initially serving as a Deputy Commissioner, overseeing the Division of Developmental Disabilities, Division of Aging Services, and the Division of Medical Assistance and Health Services, which operates the Medicaid/NJ FamilyCare program. She also served on the Board of the New Jersey Housing and Mortgage Finance Agency.
The Department's programs serve one in three New Jersey children and one in five adults, with a budget of approximately $20 billion in state and federal funds and a staff of about 7,500.
Before joining Governor Murphy's Administration, Adelman served as Vice President at the New Jersey Association of Health Plans and Chief of Staff at the New Jersey Health Care Quality Institute. She also served on the Board of Trustees for Samaritan Healthcare and Hospice and the Board of Directors for a statewide child abuse and neglect prevention program.
Adelman received her Bachelor of Arts summa cum laude from Rowan University and a certificate in Advanced Healthcare Leadership from Seton Hall University as a fellow in the inaugural class of the New Jersey Healthcare Executives Leadership Academy.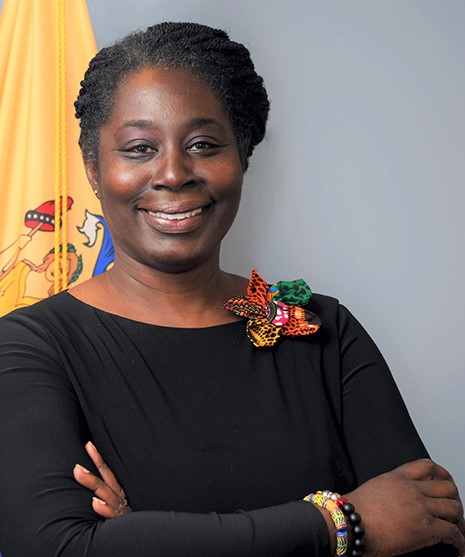 Lisa Asare
Deputy Commissioner of Health Services
Lisa Asare is the Deputy Commissioner of Health Services, overseeing the Division of Medical Assistance and Health Services that administers NJ FamilyCare and the Division of Mental Health and Addiction Services, and leading the Department's work on First Lady Murphy's Nurture NJ maternal health initiative. Asare also supports the Catastrophic Illness in Children's Relief Fund.
Asare previously worked as the Assistant Commissioner of the Division of Family Health Services at the New Jersey Department of Health, where she worked for more than 20 years. At Health, Asare oversaw units that provided extensive public health programs and services, including Maternal and Child Health, Special Child Health, Early Intervention Services, WIC Nutrition Services and the SNAP-ED Program. She retooled the Division's approach to addressing black infant mortality and maternal mortality, contributed to the NurtureNJ strategic plan, addressed the social determinants of health by collaborating with sister state agencies and non-traditional partners, and leveraged additional state, federal, and philanthropic funding to address emerging issues and the COVID-19 pandemic. Her accomplishments included establishing the Colette Lamothe-Galette Community Health Worker Institute, the Doula Learning Collaborative, and transitioning to eWIC.
Asare also serves as the President-Elect on the Board of Directors of the Association of Maternal and Child Health Programs (AMCHP), where she also serves as Chair of the Health Equity Committee.
She received a bachelor's degree in economics from the University of Toronto and a master's degree in Public Health from the Rutgers School of Biomedical and Health Sciences, formerly the University of Medicine and Dentistry of New Jersey. She received the Distinguished Alumni Award from the Rutgers School of Public Health and the President's Award from the NJ Public Health Association.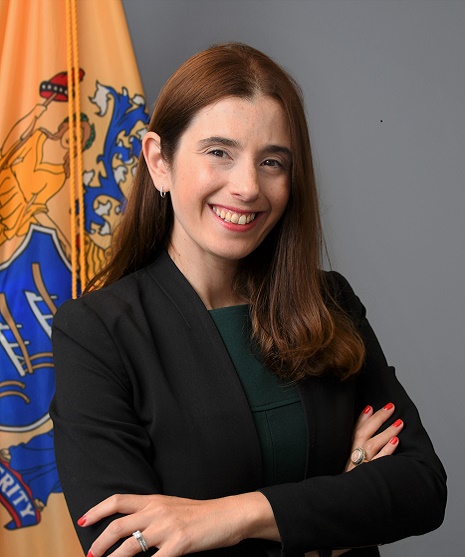 Andrea Katz, Esq
Deputy Commissioner of Operations
Andrea Katz, Esq, is the Deputy Commissioner of Operations, overseeing human resources and employee relations, department operations, legal and regulatory affairs, licensing, the Office of Emergency Management and the Human Services Police.
Katz had served as chief of staff at Human Services since 2018 before becoming a Deputy Commissioner in 2022. Katz has spent most of her professional career working in human services policy and legislative affairs. She served as Associate General Counsel at the New Jersey Assembly Majority Office and as Chief of Staff for Assemblywoman Valerie Vainieri Huttle. She also worked in private practice as an attorney.
Katz received her B.A. from The George Washington University and J.D. from the Seton Hall School of Law.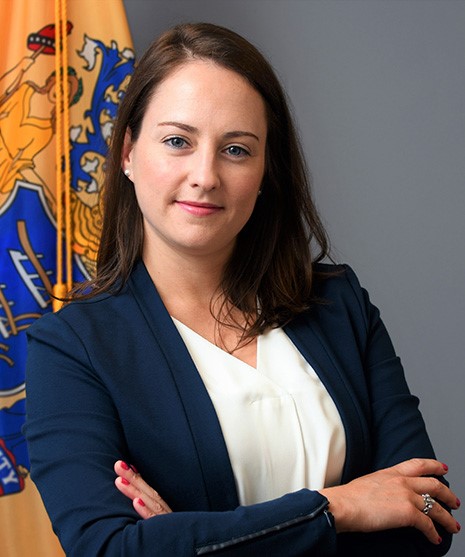 Kaylee McGuire
Deputy Commissioner for Aging and Disability Services
Kaylee McGuire is the Deputy Commissioner for Aging and Disability Services overseeing the Division of Aging Services, the Division of Disability Services, the Division of Developmental Disabilities and supporting the New Jersey Council on Developmental Disabilities and the Office of the Public Guardian.
McGuire's background includes working with individuals with disabilities and complex medical needs. Personal caregiving experiences with aging family members led her to public service.
Before joining the Department, McGuire worked as a Senior Policy Advisor to Governor Phil Murphy, where she led on the Administration's health and human services policy agenda and COVID-19 response. Before joining the Murphy Administration, she served as a health policy analyst in the Assembly Majority Office under Speaker Craig Coughlin, and formerly held a management role at one of the largest pediatric rehabilitation systems in the nation.
McGuire has more than ten years of experience in leading disability services, community programs, and providing recreational therapy and child life services in a variety of settings including medical day care, long-term care, and inpatient rehabilitation.
McGuire received her Master's in Business Administration from Rutgers University and a Bachelor of Arts in Therapeutic Recreation from the University of North Carolina at Wilmington. She was raised in Ocean County, is a loving aunt of six, and is committed to making New Jersey more inclusive and age-friendly.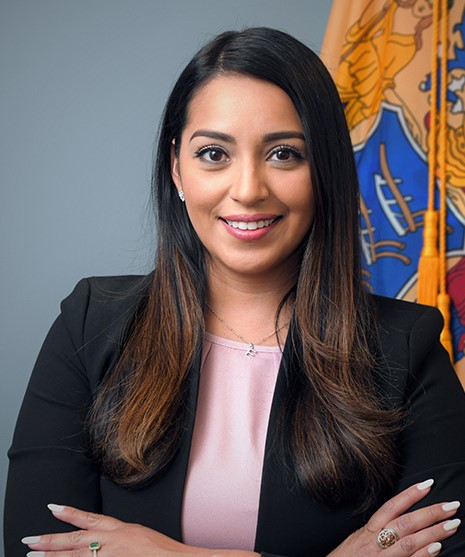 Elisa Neira
Deputy Commissioner for Social Services
Elisa Neira is the Deputy Commissioner for Social Services, overseeing the Office of New Americans, the Division of Family Development, the Division of the Deaf and Hard of Hearing and the Commission for the Blind and Visually Impaired. She also serves as the Department's liaison for county human services directors.
Before joining the Department, Neira served as Director of Human Services in Princeton administering income-assistance and emergency housing services. She played a key role in leading Princeton's welcoming community efforts and was recognized for her work in building positive relationships between local police and immigrant communities. Neira also led the development and implementation of Princeton's first Community Needs Assessment to identify needs and service gaps of low-to-moderate income households. In 2016, she was selected for a Welcoming America Fellowship focused on building more inclusive and welcoming communities for immigrants and refugees.
Neira's professional experience also includes working with adults with intellectual and developmental disabilities in community residential and day program settings and deaf, blind and deaf-blind individuals. She has a Bachelor of Arts in Social Work and Spanish from Rutgers University and a Master of Social Work from Fordham University. A native Spanish speaker, she was born in Ecuador and raised in Salem County.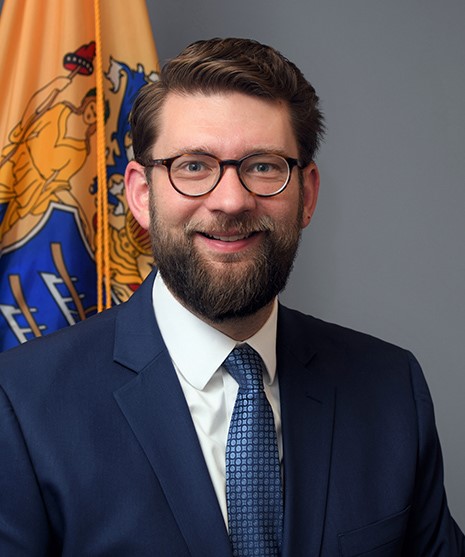 Jon Chebra
Jonathan Chebra is Chief of Staff at the New Jersey Department of Human Services, overseeing legislative affairs, policy, outreach and constituent relations.
Chebra has spent his career in public services and health policy. Previously, he worked for the New Jersey Hospital Association, Assembly Health Chairman Herb Conaway, M.D. and U.S. Senator Frank Lautenberg.
Chebra is a graduate of Rider University and resides in Bordentown City.