Commissioner and Key Staff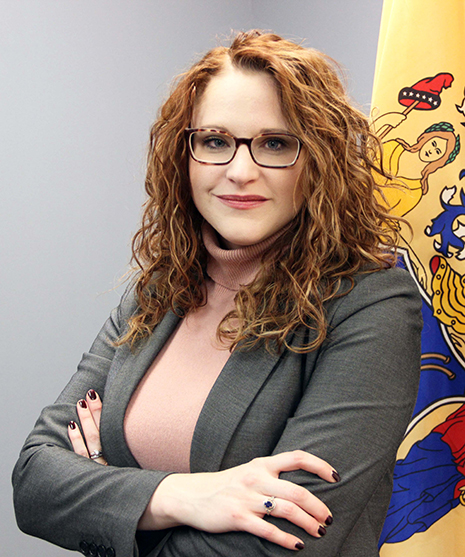 Sarah Adelman
Commissioner Sarah Adelman has led the New Jersey Department of Human Services since January 2021, and was confirmed as Commissioner in March 2022. Under her leadership, the Department has helped residents through the pandemic by making significant investments in child care and food assistance, improving and expanding services for older adults and individuals with disabilities, protecting health coverage for more than 2 million residents, and continuing to enhance mental health and addiction service
Adelman joined the Department in 2018, initially serving as a Deputy Commissioner, overseeing the Division of Developmental Disabilities, Division of Aging Services, and the Division of Medical Assistance and Health Services, which operates the Medicaid/NJ FamilyCare program. She also served on the Board of the New Jersey Housing and Mortgage Finance Agency.
The Department's programs serve one in three New Jersey children and one in five adults, with a budget of approximately $20 billion in state and federal funds and a staff of about 7,500.
Before joining Governor Murphy's Administration, Adelman served as Vice President at the New Jersey Association of Health Plans and Chief of Staff at the New Jersey Health Care Quality Institute. She also served on the Board of Trustees for Samaritan Healthcare and Hospice and the Board of Directors for a statewide child abuse and neglect prevention program.
Adelman received her Bachelor of Arts summa cum laude from Rowan University and a certificate in Advanced Healthcare Leadership from Seton Hall University as a fellow in the inaugural class of the New Jersey Healthcare Executives Leadership Academy.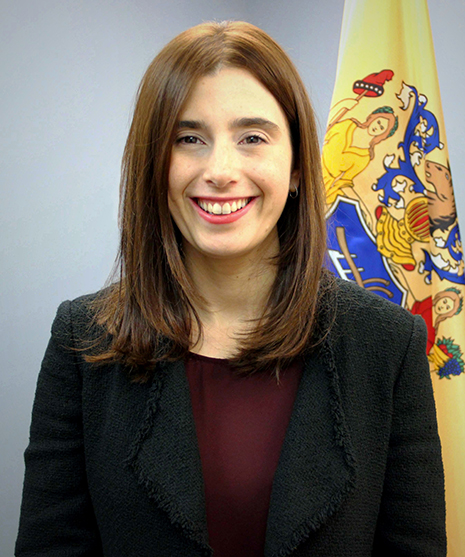 Andrea Katz, Esq
Andrea Katz, Esq, is Chief of Staff at the New Jersey Department of Human Services, overseeing Department operations and administration.
Ms. Katz has spent most of her professional career working in human services policy and legislative affairs. She served as Associate General Counsel at the New Jersey Assembly Majority Office and as Chief of Staff for Assemblywoman Valerie Vainieri Huttle. She also worked in private practice as an attorney.
Ms. Katz received her B.A. from The George Washington University and J.D. from the Seton Hall School of Law.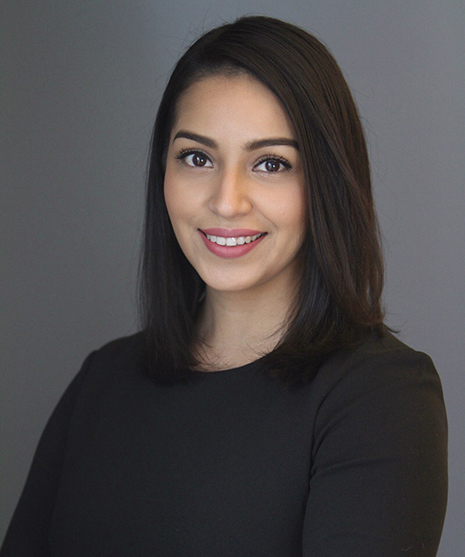 Elisa Neira
Elisa Neira is Deputy Commissioner at the New Jersey Department of Human Services, overseeing the Division of Family Development, the Commission for the Blind and Visually Impaired, the Division of the Deaf and Hard of Hearing and the Division of Disability Services.
Before joining the Department, Ms. Neira served as Director of Human Services in Princeton administering income-assistance and emergency housing services. She played a key role in leading Princeton's welcoming community efforts and was recognized for her work in building positive relationships between local police and immigrant communities. Ms. Neira also led the development and implementation of Princeton's first Community Needs Assessment to identify needs and service gaps of low-to-moderate income households. In 2016, she was selected for a Welcoming America Fellowship focused on building more inclusive and welcoming communities for immigrants and refugees.
Ms. Neira's professional experience also includes working with adults with intellectual and developmental disabilities in community residential and day program settings and deaf, blind and deaf-blind individuals. She has a Bachelor of Arts in Social Work and Spanish from Rutgers University and a Master of Social Work from Fordham University. A native Spanish speaker, she was born in Ecuador and raised in Salem County.