Naloxone Distribution at Participating Pharmacies
NJ Human Services' naloxone giveaway has now ended. Thank you to the pharmacies who participated in this important distribution, part of the Murphy Administration's continued effort to combat the opioid crisis.

To learn more about addiction treatment and recovery, visit ReachNJ.gov or call 844-ReachNJ (732-2465). ReachNJ is a 24-hour-a-day, 7 day-a-week addictions hotline where people who have Substance Use Disorder (SUD) or friends and family of people with SUD can get immediate assistance and support from live, New Jersey-based, trained addiction counselors.

An individual who calls the program's toll-free number, will reach a live staff member who will help connect you to treatment.
Participating pharmacies: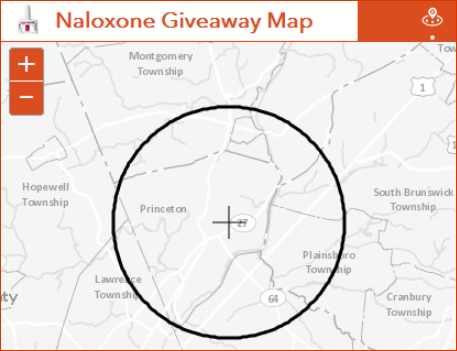 Map of Participating Pharmacies