World War II Memorial at Veterans Park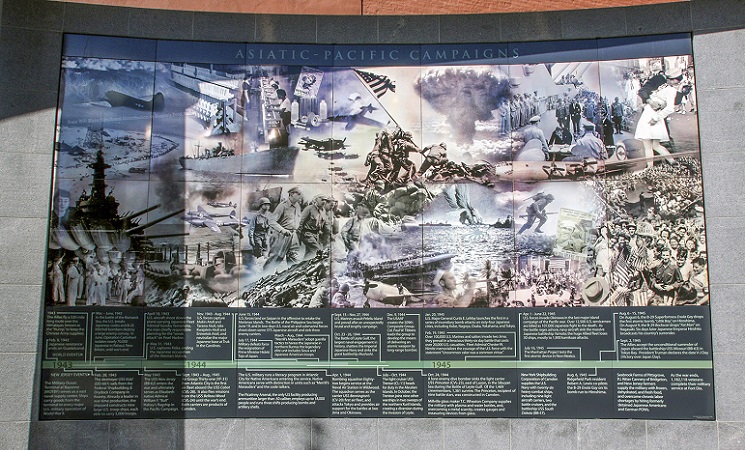 World War II Memorial
The State of New Jersey has taken the initiative to honor and remember our "Greatest Generation" of citizens by creating a memorial in Trenton across from the State House at Veterans Park.
Fittingly, the theme for New Jersey's World War II Memorial is "Victory." The memorial honors and pays tribute to the courage and the many sacrifices of the World War II Generation. Over 560,000 New Jerseyans served in the armed forces and the state was an important center of industrial production, military training and related activities in support of the war effort.
The Memorial is accessible at all hours at 125 W. State Street, Trenton, NJ 08608.
Google Maps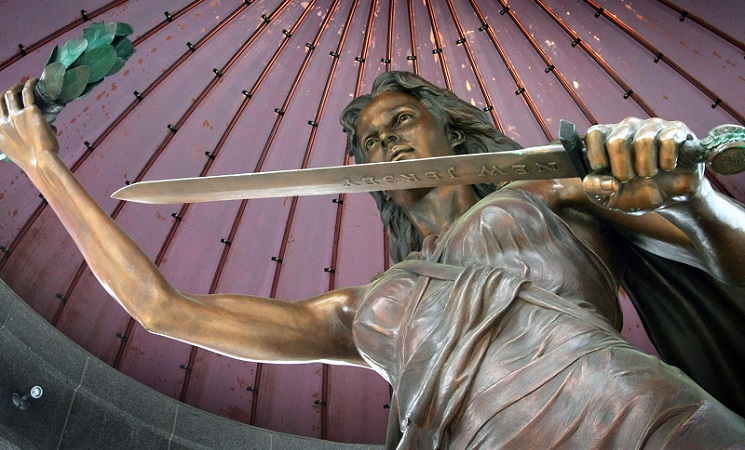 Memorial Facts
The New Jersey World War II Memorial was developed by DHM Design of Denver, CO, who designed the NJ Korean War Veterans Memorial in Atlantic City.
The primary sculptor was Thomas Jay Warren who previously sculpted the centerpiece at the New Jersey Vietnam Veterans Memorial and the Mourning Soldier and Medal of Honor bas reliefs at the New Jersey Korean War Veterans Memorial in Atlantic City.
Groundbreaking for the New Jersey World War II Memorial occurred on March 15, 2008 and was dedicated by Governor Jon S. Corzine on November 11, 2008.
Service, Duty, and Sacrifice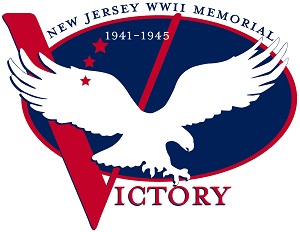 Trenton's World War II Memorial pays tribute to the greatest military victory for the United States. It was an effort in which every citizen contributed and had a stake in the outcome, both on the front lines and at home.
The WWII Memorial unfolds around the overall theme of "Victory," with three core ideas, which are analogous to the WWII Generation: Service, Duty and Sacrifice. The central sculptural element, named "Lady Victory" symbolically encompasses the greatness of this effort and the grace and courage of the WWII generation. Victory was the end goal and an image that was used to promote the war effort on posters, campaigns, events and news releases.
Encircling Lady Victory are six service markers and two arcing story walls that represents the six branches of the military and the respective New Jersey Medal of Honor recipients. The story walls strive to communicate the war effort both at home and abroad in terms of technology, communication and New Jersey's contribution with stories told by local veterans.
Located along an outer circle are battle scenes from the Atlantic and Pacific theatres. An amphitheater with seat-walls allows for reflection and individual interpretive kiosks serve to broaden the visitor experience and understanding.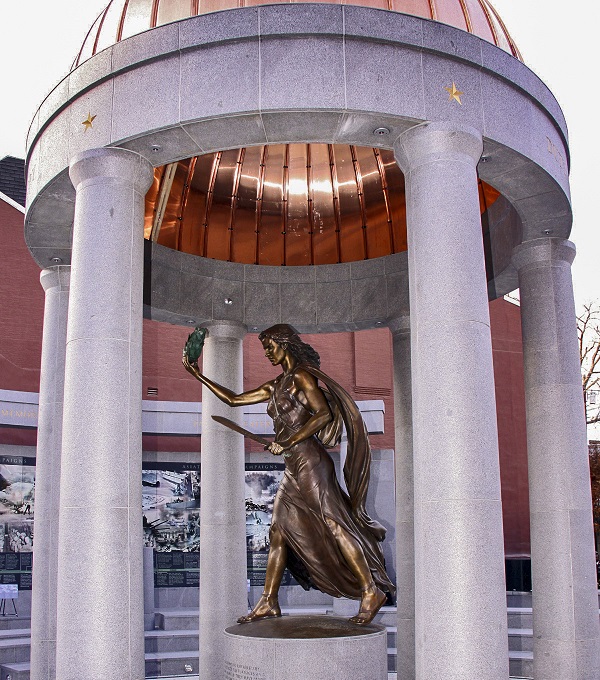 Dedication Ceremony November 11, 2008