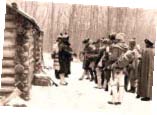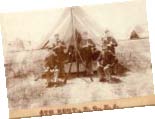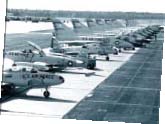 The United States National Guard, or organized militia, of the 54 states and territories, Puerto Rico, and the District of Columbia, active as defined in Title 32, USC Section 101 is maintained and administered by the National Guard Bureau. The D.C. National Guard is under the direction of the President of the United States. Each of the 54 states and territories has both an Army and Air Component under control of the Governor and is commanded by an Adjutant General, most often a Major General, at the state's Joint Force Headquarters.
The Army National Guard - the oldest branch of the U.S. military - traces its origins back to the American colonies in 1636, when English colonists needed to protect themselves and drew civilians into organized militias, from which are descended some units of the Massachusetts Army National Guard. The Army National Guard officially received its title in 1798.
During World War I, the National Guard provided 40 percent of the Army's combat forces. Guard membership doubled in 1940, and provided 19 divisions during World War II, of which the National Guard units were among the first to deploy overseas and the first to fight. Guardsmen were also deployed to Korea and during the Vietnam War, almost 23,000 Army and Air Guardsmen were called up for a year of active duty. Of that group, some 8,700 were deployed to Vietnam. Since Sept. 11, 2001, the Army National Guard has been used extensively in Afghanistan and Iraq.
The Air National Guard (ANG), often referred to as the Air Guard, is part of the United States National Guard and a reserve component of the United States Air Force. Like the Army National Guard, the Air Guard is administered by the National Guard Bureau and may be activated by either the President of the United States or the governor of the state in which it is located.
Although the Air National Guard was not established as a separate Air Force component until 1947, National Guard aviators have played significant roles in all twentieth century wars involving the United States and in most of its major contingencies. More recently, the New Jersey Air National Guard has flown more than 17,000 hours in the Middle East during ongoing operations for the Global War on Terrorism.