Berkowitz Fat Company
Berkowitz Fat Co., Inc.,
City of Newark, Essex County
PI: 440758
SITE DESCRIPTION:
From the June 2009 Update
The Berkowitz Fat Company ("Berkowitz Fat") is a rendering plant facility is located at 38-42 Bay Avenue, Newark NJ 07105. Rendering plants cook meat wastes (including discarded animal materials carcasses, carcasses, trimmings, grease and fat from butchers, restaurants, grocery stores) to make oils for paints/varnishes, tallow for soaps/cold cream/make-up and protein meal/bone meal of cow/sheep feed. Berkowitz is a family run business and had been operating at the location in the Ironbound Section of Newark for over 50 years
Please see the 2007 Berkowitz Fat Company fact sheet and its 2009 update for more information.
Photos from the Site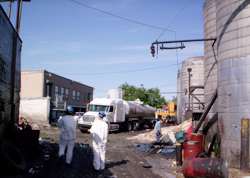 Berkowitz's routine operations, note meat pile in the center right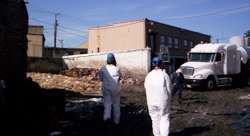 Raw meat storage area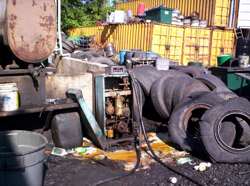 Vehicle fueling area, note the yellowish material on the ground is Diesel Fuel from the leaking pump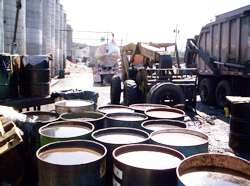 Open 55-gallon drums of cooking oils made from meat processing by-products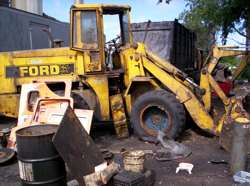 Berkowitz's equipment storage area before DEP clean-up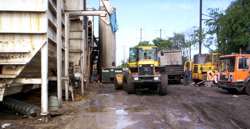 Bone meal storage area

Please be advised that these cases labeled by OCR as inactive may still be undergoing remedial activities but OCR has no involvement. Documents that are available on this page associated with the inactive list may not reflect the current status of a case.
Related Links
For more information, please contact NJDEP's Office of Community Relations at (609) 984-3081.