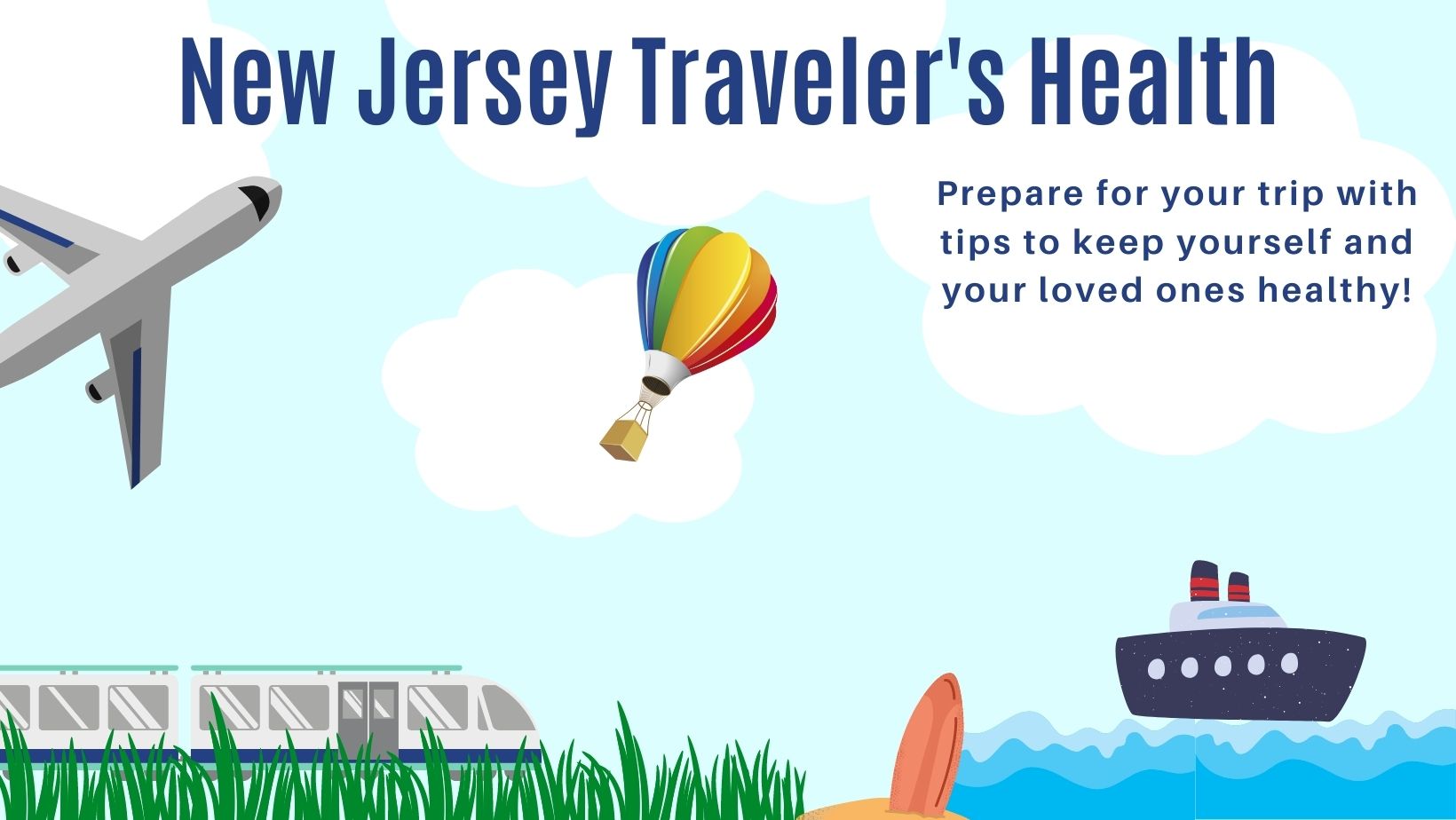 Traveler's Health
It is important to stay aware of circulating diseases while traveling. Our goal is to ensure healthy travel and keep you informed with the latest travel-related updates and alerts. Policies and practices may change regularly, so be sure to check this website for updated information.
Fill out this form if you are interested in receiving more information on topics related to Traveler's Health or would like posts sent directly to you for your organization's use!
CDC and NJDOH recommend that everyone aged 2 years or older including passengers and workers properly wear a well-fitting mask or respirator over the nose and mouth in indoor areas of public transportation (such as airplanes, trains, buses, ferries) and transportation hubs (such as airports, stations, and seaports). When people properly wear a well-fitting mask or respirator, they protect themselves and those around them, and help keep travel and public transportation corridors safer for everyone.