El Grupo de Trabajo sobre Disparidades Raciales y de Salud contra la Pandemia COVID-19 en el Departamento de Salud de Nueva Jersey se estableció en 2021 para estudiar e identificar soluciones del impacto desproporcionado de la pandemia en las comunidades minoritarias y marginadas del Estado.
Nuestro Propósito
- Evaluar cómo y por qué la pandemia del COVID-19 ha afectado desproporcionadamente a las comunidades minoritarias y marginadas en Nueva Jersey.
- Solicitar y recibir testimonios de personas miembros de las comunidades minoritarias y marginadas del Estado, basados en sus experiencias durante la pandemia de COVID-19.
- Elaborar recomendaciones acerca de cómo eliminar estas disparidades raciales y en la salud.
Información sobre las audiencias públicas
El Grupo de Trabajo invita al público a compartir comentarios acerca de sus experiencias durante la pandemia del COVID-19. Invitamos a todos aquellos que deseen asistir a las audiencias de manera presencial o virtual y formular observaciones verbales al Grupo de Trabajo, lo pueden hacer de la manera que se describe a continuación.
Los comentarios verbales se limitarán a tres minutos por persona.
Si no puede asistir a las audiencias de manera personal y desea presentar un comentario público, puede:
Envíe sus comentarios por correo electrónico a:

NJCDTF@doh.nj.gov

Envíe sus comentarios por correo postal a la siguiente dirección:
New Jersey Department of Health
Office of Minority and Multicultural Health
55 N. Willow St., 4th Floor
P.O. Box 360
Trenton, New Jersey 08625-0360
Fechas, horarios y lugares de las Audiencias Públicas
Se recomienda a cualquier persona que asista en persona a las audiencias públicas que use una máscarilla o tapabocas, pero la mascarilla no es obligatoria..
Todas las audiencias públicas en persona se transmitirán en vivo a través de Zoom y se podrá acceder a escuchar la audiencia haciendo Click en los botones "Ver y escuchar virtualmente"
Jueves 13 de Octubre
Rutgers-New Brunswick Campus
Vea la audiencia pública del 13 de Octubre [YouTube]
Miércoles 2 de Noviembre
Rutgers-Camden Campus
Hora: 4:30 pm - 8:00 pm
Ubicación: Campus Center Multipurpose Room, 326 Penn St., Camden, NJ 08102
Vea la audiencia pública del 2 de Noviembre
Miércoles 9 de Noviembre
Rutgers Biomedical and Health Sciences-Newark Campus
Hora: 4:30 pm - 8:00 pm
Ubicación: Rutgers New Jersey Medical School, Lecture Hall B552, 185 South Orange Ave, Newark, NJ 07103
Vea la audiencia pública del 9 de Noviembre [YouTube]
Sábado 3 de Diciembre
DCF Training Academy
Hora: 10:00 am - 1:00 pm
Ubicación: 30 Van Dyke Ave, New Brunswick, NJ 08901
Vea la audiencia pública del 3 de Diciembre [YouTube]
Martas 6 de Diciembre
Virtual Public Meeting
Hora: 4:30 pm - 8:00 pm
Ubicación: Zoom
Números para llamar:+1 929-436-2866 or +1 301-715-8592 or +1 649-931-3860
ID del webinar (seminario online): 856 5659 6288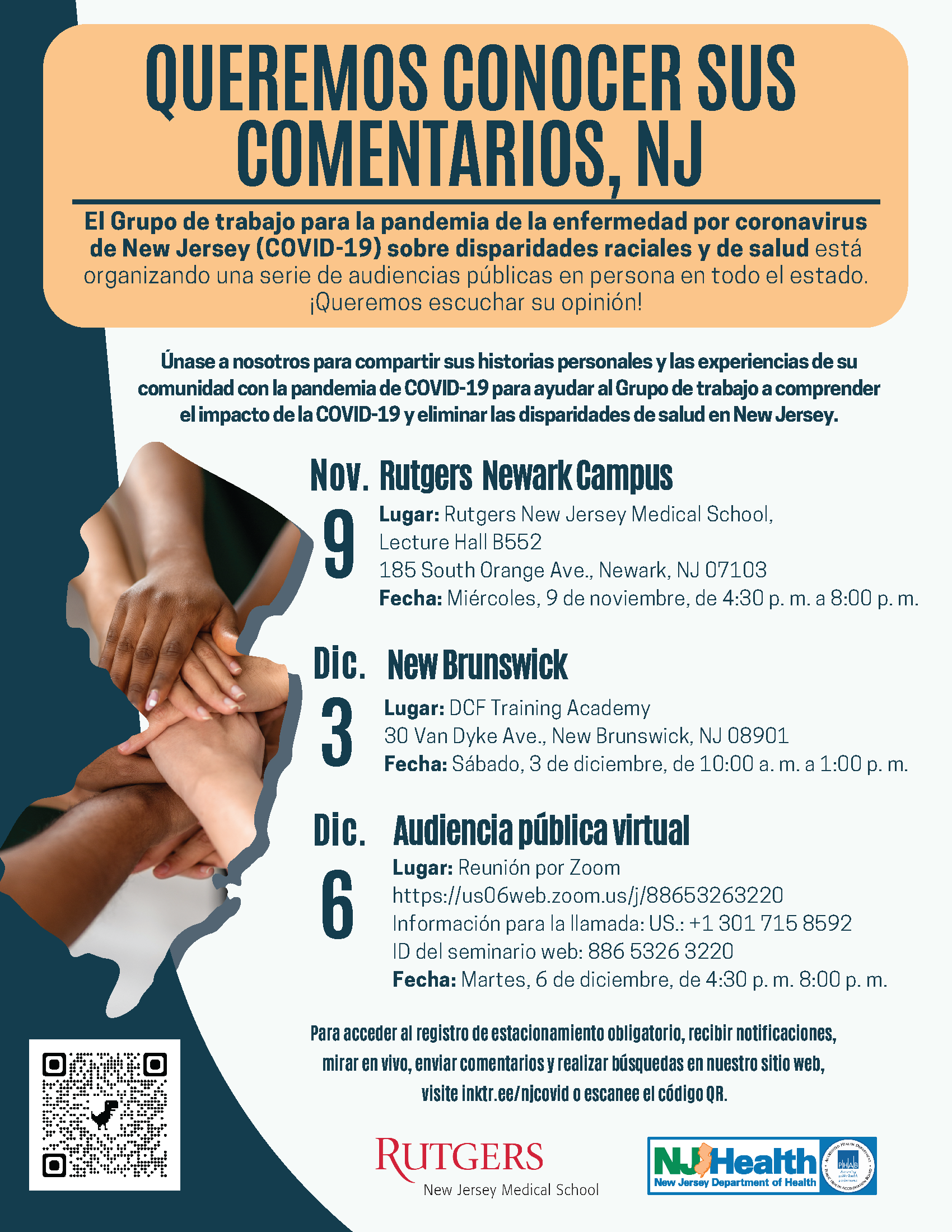 Descargue el folleto:

Español [PDF] | Inglés [PDF]
Árabe [PDF] | Chino [PDF]
Hindi [PDF] | Coreano [PDF]
Polaco [PDF] | Portugués [PDF]
Tagalo [PDF] | Criollo Haitiano [PDF]
Gujarati [PDF]
Descargar el kit de herramientas:
Español [PDF] | Inglés [PDF]
Árabe [PDF] | Chino [PDF]
Hindi [PDF] | Coreano [PDF]
Polaco [PDF] | Portugués [PDF]
Tagalo [PDF] | Criollo Haitiano [PDF]
Gujarati [PDF]
Conozca al Grupo de Trabajo
Presidente y Vicepresidente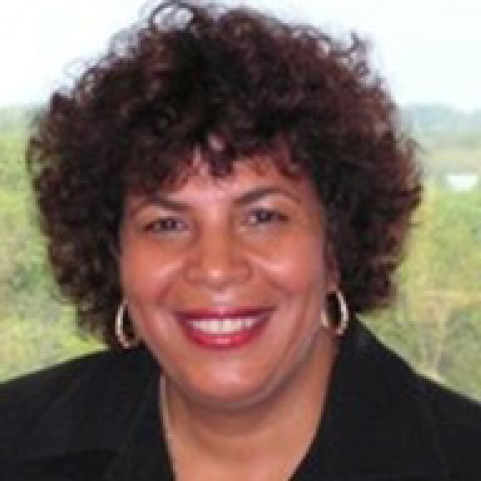 Tanya Pagân Raggio-Ashley (Chair)
Dr. Raggio has a background in clinical medicine, academia, research, public health and private practice, She also has extensive experience in creating, writing and reviewing grants, policy, legislation, implementing and overseeing Federal health programs. She has contributed to writing and implementation of the Affordable Care Act, Women's Preventive Services Guidelines, Healthy Start to decrease Infant Mortality and more. Over the past year Dr. Raggio has been very involved in creating and implementing access to COVID-19 prevention, screening, testing, care, treatment and vaccinations throughout the country, especially for BIPOC, African American, LatinX/Hispanic communities, persons who are Homeless, Migrant Seasonal Farmworkers and other vulnerable underserved populations.
She has served as a clinician, consultant and on health center boards providing primary care, mental and oral health, Ryan White HIV AIDs, substance use disorder services, health care for the homeless, school- based health centers, birthing centers, mixed use senior housing, migrant and seasonal farm workers programs. She mentors students in Science, Technology, Religion, Engineering, Arts and Math (STREAM).
Dr. Raggio is a graduate of Livingston College Rutgers University, Rutgers Medical School, and the University of Pittsburgh Graduate School of Public Health. She completed her residency training at Montefiore Hospital and Medical Center, in the Bronx. A master in Public Health and a Cardiovascular Epidemiology Fellowship, Dr. Raggio has attended New York Theological Seminary and the Semanario Teologico in Rio Piedras Puerto Rico.
Dr. Raggio is a licensed clergy (minister) at Abundant Joy Church, where her husband Rev. Dr. Willard W.C. Ashley is the founder and Pastor. Her ministry is dedicated to health equity, especially for Minority, underserved and vulnerable communities. She has been collaborating with other physician clergy providing conducting webinars on COVID-19 for faith base and community organizations.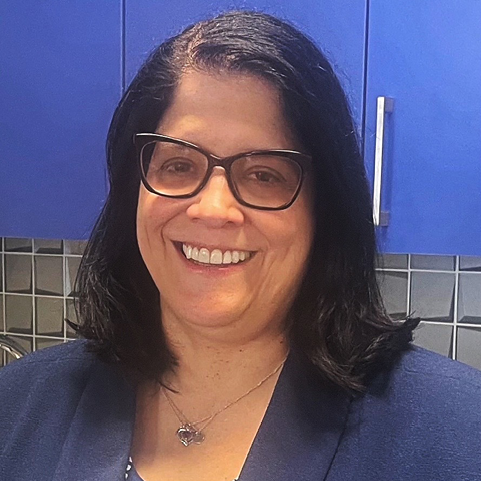 Marilyn Cintron (Vice Chair)
Horizon Health Center D/B/A Alliance
Community Health
Marilyn Cintron is Chief Executive Officer of Alliance Community Healthcare, Inc. Marilyn Rivera-Cintron was born in Jersey City. She attended Rutgers University where she matriculated at Douglass College (New Brunswick, NJ). She did some graduate work in NJIT for her Master's in Business Administration. Participated in UCLA's Anderson School of Business training for Healthcare Executives in 2004. Ms. Cintron's first professional posting upon graduation was as a Risk Reduction Specialist and Substance Abuse Counselor at St. Francis Hospital. She served as counselor, community advocate, and program developer in various capacities with several community organizations throughout New Jersey until 1999, when she joined Horizon Health Center, now Doing Business as Alliance Community Healthcare Inc. (ACH), as its Social Services
Program Director and continued to move up in the organization with the Board of Trustees electing her to become the Chief Executive Officer in January of 2005. Ms. Cintron has been with the ACH organization for over twenty-eight years. She has served on many levels within the organization and for the past sixteen years as Leader/CEO and visionary for the constantly evolving role of ACH in the Hudson County Community. Keeping her eye on quality, Ms. Cintron has built a leadership team that continues to keep ACH's true to its mission of access to high quality health care for all with acquiring and maintaining Joint Commission Primary Care Medical Home and National Committee for Quality Assurance (NCQA) designation. She is a fellow of UCLA's Health Care Executive Program and a fellow of the Women's Policy Institute sponsored by the Women's Fund of New Jersey. Ms. Cintron continues her efforts to maintain a strong voice for women's reproductive justice. Ms. Cintron is currently a Board Member of the New Jersey Primary Care Association, Board Member of the Partnership for Maternal & Child Health of Northern New Jersey,
Member of New Jersey Family Planning League Provider Committee, Steering Committee Member of Inclusive Health Communities for Hudson County, and Co-Chair of Hudson County Task Force Ending the Epidemic Task Force. She is also a former Board member of the Women's Fund of New Jersey, The Puerto Rican Family Institute, and Hudson County Human Services Advisory Council.
Miembros del público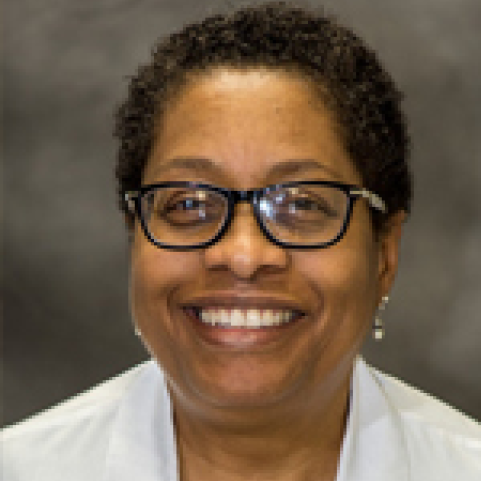 Natalie E. Roche
Department of Obstetrics, Gynecology and Women's Health
Rutgers New Jersey Medical School
Dr. Natalie Roche received her Baccalaureate degree in Biology from Barnard College, and Doctor of Medicine degree from Mt. Sinai School of Medicine, both in New York. She completed her residency in Obstetrics at Beth Israel Medical Center in New York City in 1984.
Dr. Roche began her career as a clinical instructor of Obstetrics and Gynecology at Yale University 1984- 85, and subsequently became an Assistant Professor at Charles Drew University School of Medicine and Science in Los Angeles. She served as an attending physician at King/Drew Medical Center, as well as the Medical Director of the Women's Health Care Team, part of the Public Health Programs in Los Angeles. In 1987, Dr. Roche came back to the East Coast as an Attending physician at the Hospital of St. Raphael's Obstetrics, Gynecology Department in New Haven, CT. From 1988 to 2000, she worked in the Department of Obstetrics and Gynecology at Beth Israel Medical Center in New York City. During her tenure at Beth Israel, Dr. Roche served in a variety of roles including physician in charge of ambulatory Ob/Gyn, obstetrics service and gynecology service. She became Associate Chairperson of Ob/Gyn in 1991 and subsequently became Associate Medical Director of the Philipp's ambulatory care center. From 1991 to 2000, Dr. Roche was Assistant Professor of Obstetrics and Gynecology at Albert Einstein School of Medicine in New York.
In 2000, Dr. Roche became the Attending Physician at University Hospital's Department of Obstetrics and Gynecology in Newark and Assistant Professor of Obstetrics and Gynecology at UMDNJ New Jersey Medical School. She is currently Director of Gynecology Services and a member of Addiction Medicine consult service at University Hospital. Dr. Roche is presently an Associate Professor in the Department of Obstetrics, Gynecology and Women's Health at the Rutgers New Jersey Medical School where she is the Director of the Generalist Division.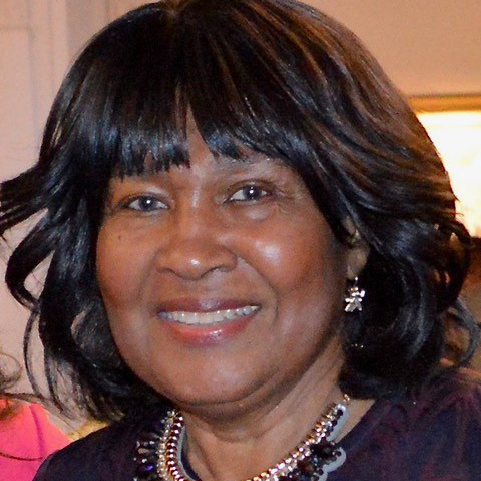 Reva Foster
Willingboro Township, Community
Affairs, Veterans Affairs
Reva Foster graduated Cum Laude from Allen University in Columbia, South Carolina with a Bachelor Science degree in Biology. She went on to pursue Graduate work in Microbiology at Miami. She received an Honorable Discharge from the United States Air Force.
Reva has held several positions of responsibility throughout her professional career. Some of her past employers include Park Davis Pharmaceutical, Warner Lambert, Johnson & Johnson Eastern Surgical Dressing Plant where she served as Quality Assurance Supervisor, Domestic Operating Company, served as a Scientist Technical Assurance. Throughout her career with Johnson & Johnson she climbed the corporate ladder with increasing responsibilities, which included Manufacturing Manager, Quality Assurance Coordinator, Manager of Specification Department and International Auditor for North America, Central America, and South America.
Reva started AVER Designs, a professional artistic company. Her company provided business plans, sales strategies and sample products for new businesses using a personalized template. In 1993, she was hired as the Director of the Willingboro Township Senior Citizen Center. She now serves as Executive Director of the Department on Aging where she is the chief administrator responsible for the day-to-day operation of the Senior Center programs; coordinate community resources, and collaborations, liaison with federal, state, and local organizations concerned with elderly issues. Her goal was to establish a state-of-the-art Senior Citizen Center and Program that would be continually recognized statewide and be a welcoming home away from home for our senior population. In 2007, her responsibilities for the Willingboro Township were expanded when she was chosen to head Community Affairs and subsequently Veterans Affairs Departments.
She has served nine years as the Chairman of the New Jersey Black Issues Senior Symposium, four years as 1st Vice Chairman and is currently State Chairman of the New Jersey Black Issues Convention. She was selected as the 2012 New Jersey State Delegate for United States President Obama.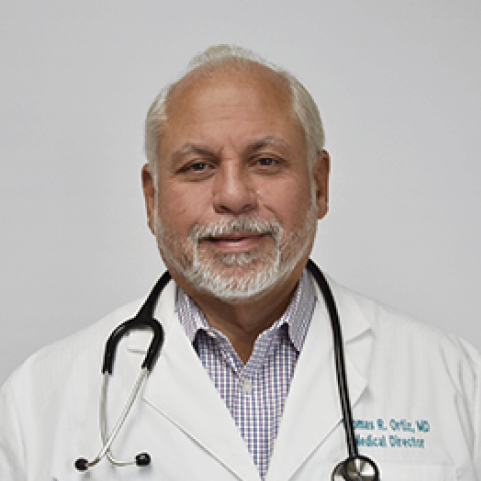 Thomas Rafael Ortiz
The Center of Excellence for Latino
Health at Clara Mass Medical Center
and Village Medical at Forest Hill
Family Health Associates
Dr. Thomas R. Ortiz, a board-certified Family Physician, has been in the private practice of Family Medicine as the Founder and Medical Director of Forest Hill Family Health Associates, PA (www.fhfha.com) in Newark, NJ Northward since 1984. As Founding CEO of Health Practice Management Corp., a Health Care Consulting firm, he has established the Forest Hill Medical Arts Center for Specialty Care, bringing 16 subspecialty physicians into Newark's Northward, expanding access to specialty care to a community in great need.
Most Recently, Dr. Ortiz has been named the Medical Director of the NJ Innovations Institute for Health Care, CMS funded Garden Practice Transformation Network, tasked with bringing practice transformation support services into a value based alternative payment models to primary care practitioners. He has also been tapped Clara Mass Medical Center, a, RWJ Barnabas Hospital, to be the first Medical Director for the Center of Excellence for Latino Health, serving the growing Latino communities with health promotions, awareness, career development, staff cultural competency and direct medical services, through the school systems and the churches.
With the advent of a national movement for healthcare reform and the passage of the Affordable Care Act, Dr. Ortiz has been leading the charge for urban primary care infrastructure development, medical neighborhood integration, value-based payment reform, technology innovation and an advocate for Patient Centered Medical Home principles for health care delivery. Leading physicians and other NJ health care stake holders, he served as past president of the NJ Academy of Family Physicians, representing over 1200 Family Physicians and other primary care practitioners in NJ.
A graduate of New Jersey Medical School in Newark, NJ and Mountainside Family Practice Residency Program in Montclair, NJ, Dr. Ortiz joined the National Health Service Corp. and has made a career as a public health advocate for universal access to primary care for all, focused on the poor and vulnerable populations.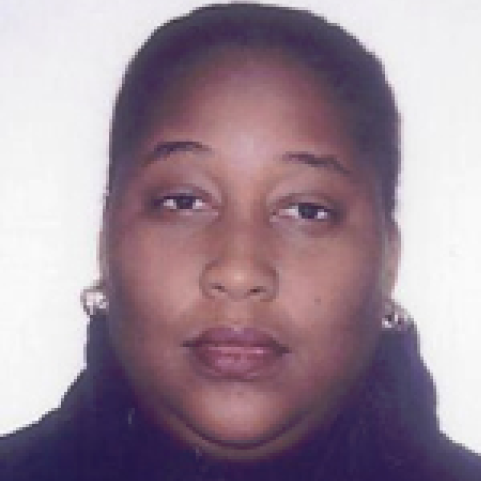 Damali M. Campbell-Oparaji
Department of Obstetrics, Gynecology
and Reproductive Health, Rutgers
New Jersey Medical School
Damali M. Campbell-Oparaji MD, FACOG is currently an Assistant Professor in the Department of Obstetrics, Gynecology, and Reproductive Health at Rutgers New Jersey Medical School and Executive Medical Director of the NJ Department of Health Maternal Care Quality Collaborative. She received her Doctor of Medicine from Temple University School of Medicine and performed her residency at Mount Sinai School of Medicine (Jersey City Medical Center program). She has been a licensed medical doctor in New Jersey since 1997 and has served at Jersey City Medical Center, Raritan Bay Medical Center, and UMDNJ Robert Wood Johnson Medical School. She currently serves on the board of Planned Parenthood of Metropolitan New Jersey as board member and secretary. Her work has been acknowledged by the Society for Academic Specialists in General Obstetrics and Gynecology, Student National Medical Association, and the Berlex Foundation.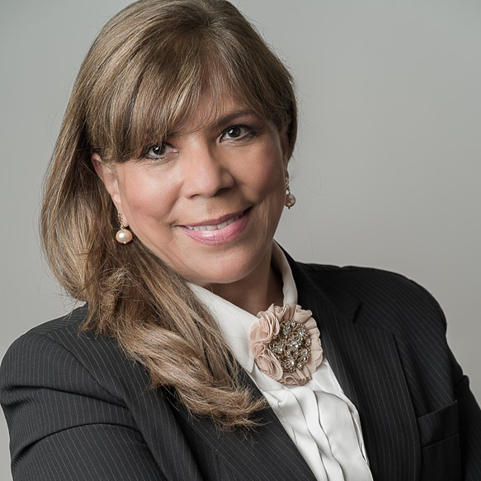 Gina Marie Miranda-Diaz
Berkeley College
Gina Marie Miranda-Diaz is Chair of the Nursing Department at Berkeley College and an Advanced Public Health Nurse at "My Mobile Clinic". She received a Doctor of Nursing Practice from UMDNJ-Public/Minority Health and a Master of Public Health in Public Health-Community Health Education from Hunter College. She has been a registered professional nurse in both NJ and NY, and has been certified as a contact tracer, health education specialist, Home-Health Aide (HHA) program instructor, and advanced public health nurse. Prior to their role at Teaneck Department of Health, she was faculty at academic settings at Rutgers University School of Nursing (Education Opportunity Fund), Ramapo College, Felician University, and Lehman College. As a health officer and director, she was charged with heading up the Guttenberg, NJ Board of Health and West New York Health Department.
Her work in culturally competent care has been published in peer-reviewed journals, including the American Journal of Nursing and Journal of Oncology Navigation and Survivorship. She has published chapters in 2 editions of the Policy and Politics in Nursing and Health Care and medical surgical textbooks. She has presented her work and research both in the United States, Puerto Rico, and at international conferences. Her work has been recognized by the National Association of Hispanic Nurses, Institute for Nursing-New Jersey State Nurses Association, and she was inducted as a Fellow of the New York Academy of Medicine.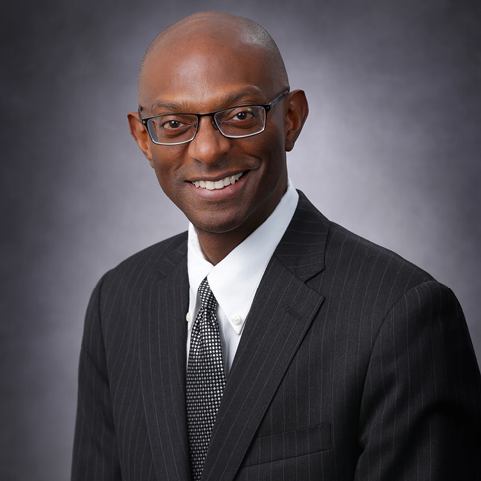 Anthony S. Welch
Cooper University Health Care
Anthony Welch is the Vice President and Chief Government Relations Officer at Cooper University Health Care, based in Camden, New Jersey. Mr. Welch, who came to Cooper in 2017, provides strategic guidance on public policy issues affecting health care and Cooper, and helps to oversee Cooper's advocacy efforts in connection with legislative, policy, and regulatory initiatives at the federal, state, county, and local levels of government. Mr. Welch also serves as a board member of the Camden Coalition of Health Care Providers. Prior to joining Cooper, Mr. Welch served as Director of Policy and Strategic Planning for the New Jersey Department of Health. Previously, he served as a senior policy advisor in the Office of Governor Chris Christie. He has also served as vice president and chief operating officer for Newark Now, a community organization co-founded by Senator Cory Booker. In addition, he has served as a program officer at The Nicholson Foundation, a project coordinator at Rutgers University, and president of the national youth leadership organization Do Something, Inc. He received his undergraduate degree in biochemistry from Rutgers University-New Brunswick, and a Master of Business Administration degree from Rutgers University-Newark.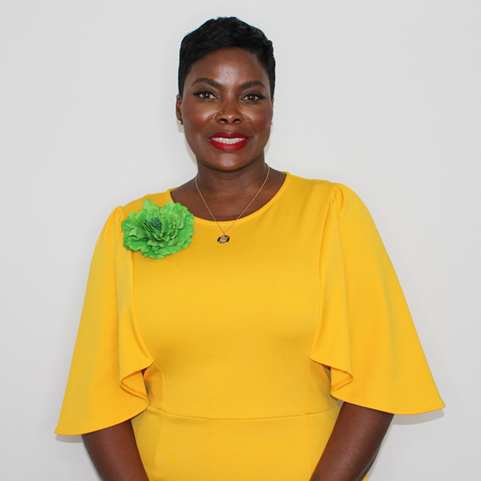 Mariekarl Vilceus-Talty
Partnership for Maternal & Child
Health of Northern New Jersey
Mariekarl Vilceus-Talty assumed the role of President and CEO of the Partnership for Maternal and Child Health of Northern New Jersey in February 2021. Ms. Vilceus-Talty previously served on the Partnership's Board of Trustees. As the Education Committee Chair, she directed the organization's professional and community education objectives. Ms. Vilceus-Talty is a seasoned healthcare professional with over 20 years of direct nursing and leadership experience. Mariekarl began her nursing career working in labor and delivery at Queens Hospital Center in Queens, NY, and quickly rose to supervisory positions. Most recently, she served as the Senior Director of Nursing and Patient Experience at Jersey City Medical Center – RWJBarnabas Health. Mariekarl oversaw a team of 700 employees and focused on patient safety and improving care. Ms. Vilceus-Talty received an MA in Nurse Executive from Columbia University and a BS in Nursing from Adelphi University.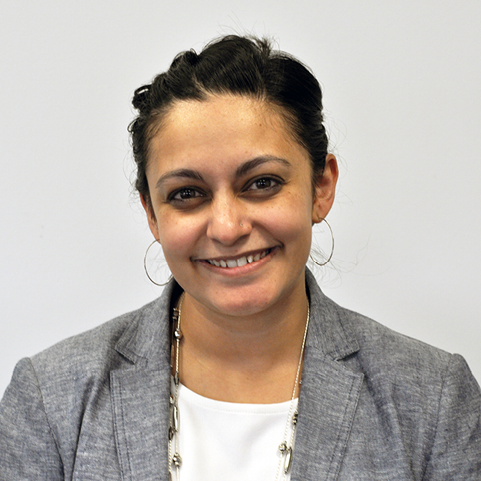 Natasha Dravid
Camden Coalition of Healthcare Providers
Natasha Dravid is the Senior Director of Clinical Redesign Initiatives at Camden Coalition of Healthcare Providers. She received a Bachelor of Arts in English from Haverford College and Master of Business Administration from Yale School of Management. At Camden Coalition of Healthcare Providers, she oversees the design and implementation of a portfolio of interventions related to COVID-19, maternal health, behavioral health, social determinants of health, and prevention efforts including vaccine promotion and cancer screening. Her work has been featured in several publications including The Better Care Playbook and Population Health Management. She sits on the board of HiTOPS, a 501(c)(3) non-profit organization providing inclusive, and youth informed sex education and LGBTQ+ support for young people throughout New Jersey.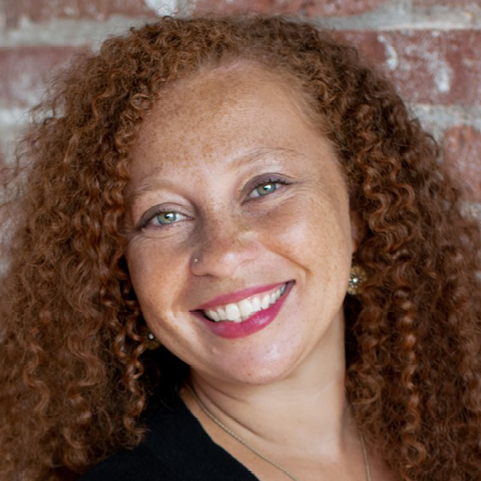 Marissa Davis
NJ YMCA State Alliance
Marissa Davis is the Director, Health Equity & State Initiatives for the New Jersey YMCA State Alliance. In this role, she manages several statewide initiatives and alliances related to community and population health, youth initiatives, and public and private partnerships. Marissa previously served as a project director for New Jersey Partnership for Healthy Kids (NJPHK) at the Capital Area YMCA. With Marissa's direction and support, NJPHK-Trenton and its community partners were able to build three playgrounds, one fitness center, pass a comprehensive Complete Streets Policy, expand breakfast in the classroom, and implement district and faith-based wellness policies. Marissa was instrumental in bringing Trenton partners and the community together to extend access to healthy foods through the creation of the Greenwood Ave. Farmers Market, salad bars in schools, acquiring fruit and veggie grants, expanding the healthy corner store initiative, and coordinating food pantries across the city. Marissa is also the Vice President of Mercer County Park Commission and Chair of the Healthy NJ 2030 Advisory Council. Marissa received her Bachelor of Arts in Women's Studies and African American Studies from University of Delaware, receiving the African American Student of Distinction Award.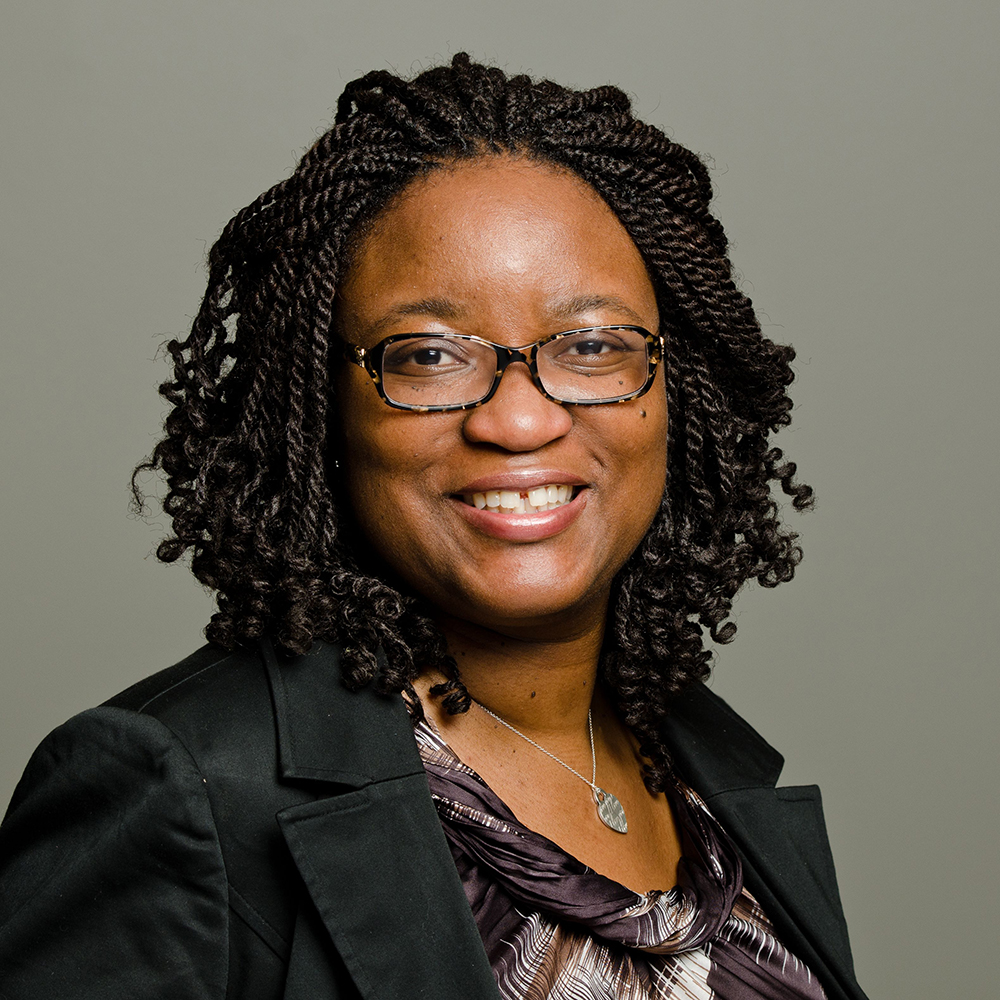 Maisha Simmons
Robert Wood Johnson Foundation
Maisha Simmons is the Director of NJ Team/Strategic Relationships at Robert Wood Johnson Foundation. They received their Bachelor of Arts in Psychology from Rutgers University and Master of Public Administration from Baruch College School of Public Affairs. The focus of their professional experience has been to catalyze and galvanize change in communities by leveraging resources for the empowerment of communities often marginalized by structural inequities. As Director of NJ Grant Making at RWJ Foundation, they represent the Foundation at state and community level events as an ambassador for Foundation's local presence to improve health equity. This role, they also serve as a lead in the Strategic Relationships with a focus on healthy equity and social justice in partnership with leading organizations across the country. They serve as board member of the Association of Black Foundation Executives (ABFE) and Council of NJ Grantmakers, with their work recognized by ABFE.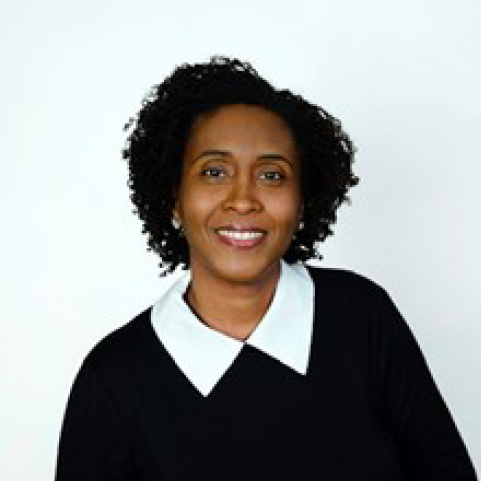 Tenisha Malcolm
Urban Policy and Research
Tenisha Malcolm is the Director of the Urban Mayors Policy Center at John S. Watson Institute for Urban Policy and Research at Kean University. In this role, Malcolm supports the work of the Institute to provide support for New Jersey Urban Mayors Association (NJUMA) member mayors in guiding communities as they seek solutions to various issues facing urban municipalities. She also provides technical support to the members of the NJUMA focusing on policy analysis and research.
Prior to joining the Watson Institute, Malcolm worked for several national and community-based nonprofits where she directed large-scale innovative programs, fundraising, and strategic development. The common thread, through her nearly two decades of work, has been a deep commitment to community engagement and decision-making by and for members of the community.
Miembros natos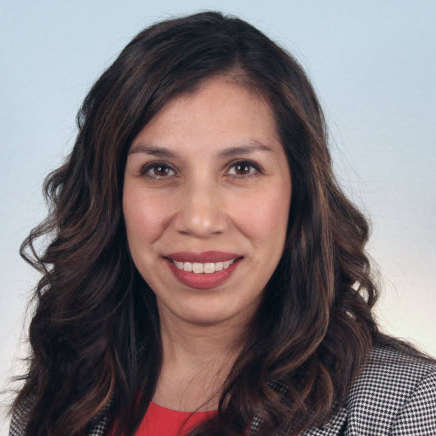 Amanda Medina-Forrester
NJ Department of Health
Representative
As Executive Director of the department's Office of Minority and Multicultural Health, Medina-Forrester is charged with ensuring health equity policies, practices, and programs are implemented to reduce and eliminate health disparities among diverse and marginalized populations. Much of her equity work is illustrated during the covid-19 pandemic. She co-leads the specific and vulnerable team for the COVID-19 vaccine plan. Medina-Forrester developed COVID-19 testing and mitigation strategies for migrant and seasonal farm workers, established vaccine implementation committees comprised of community members with access to critical populations, the department's lead for the Paterson Community-based vaccine clinic in partnership with other state and federal partners, and, because of this experience, established a community-based vaccine clinic model with other subject matter experts. Mrs. Medina-Forrester is currently working to enhance communication to access specific and vulnerable populations through State Vaccine Call Center and other outreach initiatives. Witnessing the lack of resources for residents, she co-authored and awarded a multi-million dollar federal grant to support Covid—19 mitigation efforts for New Jersey's racially and ethnically diverse populations.
Born and raised in El Paso, Texas, the sister city of Ciudad Juárez, Mexico, Amanda Medina-Forrester received her M.A. in experimental psychology from University of Texas-El Paso in 2001 where she studied social and cognitive stressors on cardiovascular system and received her M.P.H. with a concentration in community health from University of North Texas in 2003. Mrs. Medina-Forrester and her family reside in Flemington, New Jersey.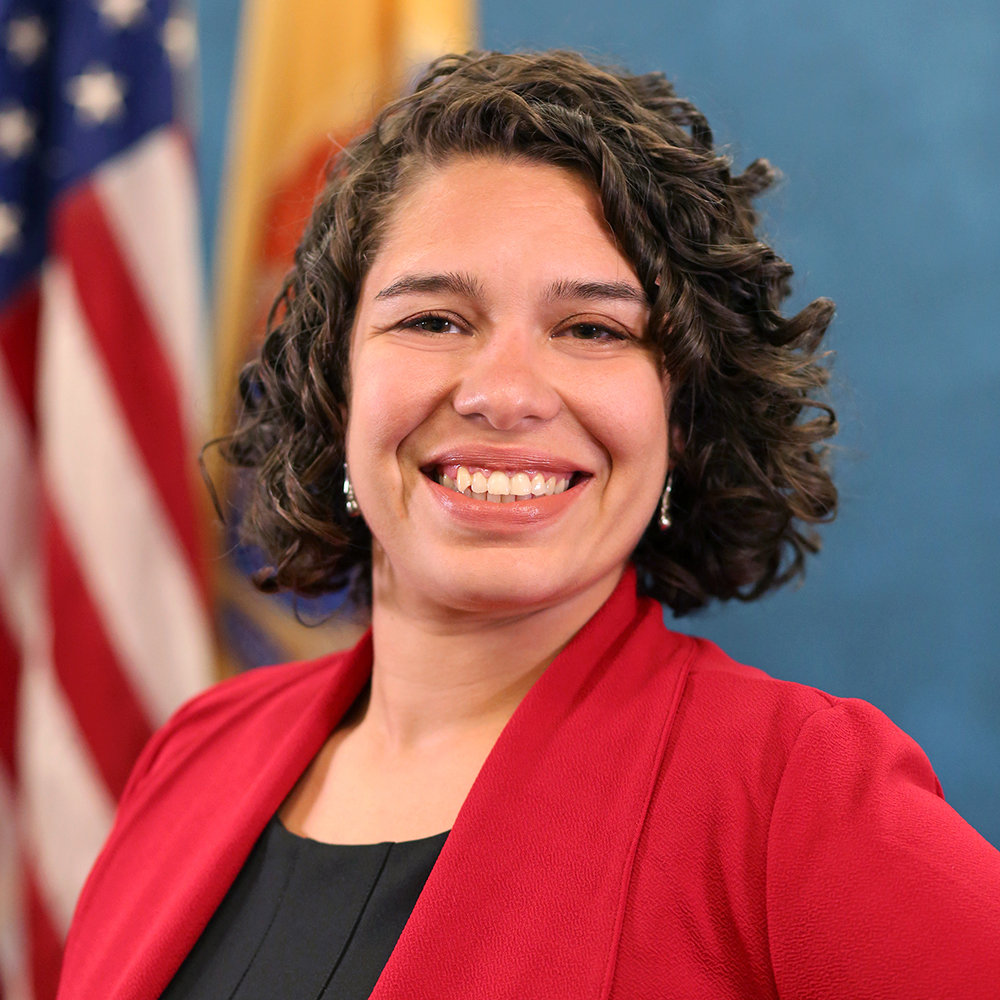 Kia King
NJ Department of Community Affairs
Representative
Kia King serves as the Director of Policy and External Affairs for the Department of Community Affairs, handling various legislative and policy matters that impact the Department. Kia King began her legal career clerking for the Honorable Lisa P. Thornton, A.J.S.C. of the Monmouth Vicinage. She served as Assistant Counsel for the Monmouth County Division of Social Services handling family dissolution and public assistance cases and then as Special County Counsel for the County of Monmouth working on public procurement matters. Kia then worked for the New Jersey Office of the State Comptroller as their Chief Administrative Officer for several years managing various administrative and human resources functions for the agency. Thereafter, Kia worked for the New Jersey Department of Labor and Workforce Development as the Equal Employment Opportunity (EEO) Officer and Ethics Liaison Officer, overseeing the Department's Office of Diversity and Compliance. Kia is a graduate of Colgate University (magna cum laude) where she majored in Africana Studies and minored in Film and Media Studies. Kia received her Juris Doctor from William and Mary Law School.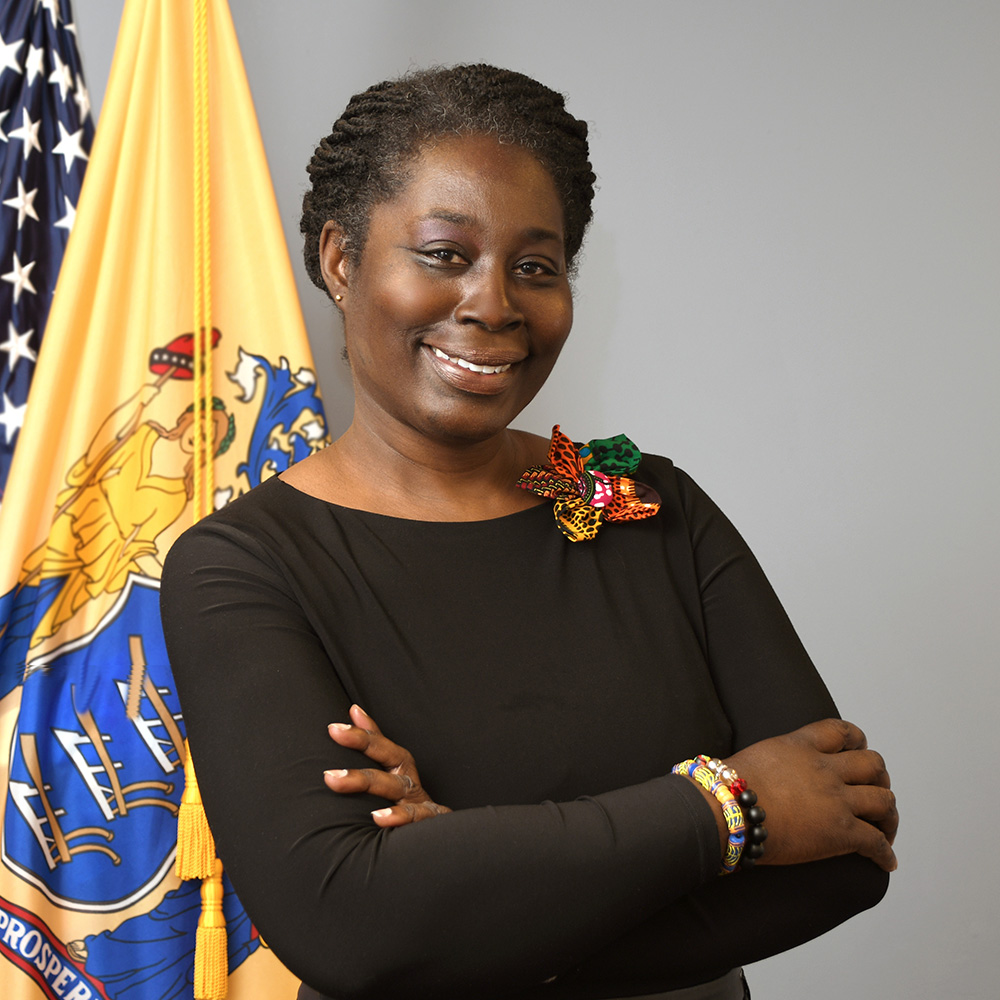 Lisa Asare
NJ Department of Human Services
Representative
Lisa Asare serves as the Deputy Commissioner of Health Services, at the NJ Department of Human Services (NJDHS). In this capacity, she oversees the Division of Medical Assistance and Health Services and the Division of Mental Health and Addiction Services and assists the Catastrophic Illness in Children's Relief Fund. She also works on the First Lady's Nurture NJ maternal and infant health initiative. Prior to joining the leadership team at NJDHS, she served as the Assistant Commissioner of the Division of Family Health Services in the Department of Health. She worked for Health for more than 20 years, where she led innovative public health initiatives and programs, including Maternal and Child Health, Special Child Health, Early Intervention Services, WIC Nutrition Services, and the SNAP-Ed program. She recently established the Colette Lamothe-Galette Community Health Worker Institute and the Doula Learning Collaborative.
Lisa Asare also serves as the President-Elect on the Board of Directors of the Association of Maternal and Child Health Programs, where she also serves as chair of the Health Equity Committee. She has a bachelor's degree in economics from the University of Toronto and a master's in Public Health from the Rutgers School of Biomedical and Health Sciences. She received the Distinguished Alumni Award from the Rutgers School of Public Health and the President's Award from the New Jersey Public Health Association.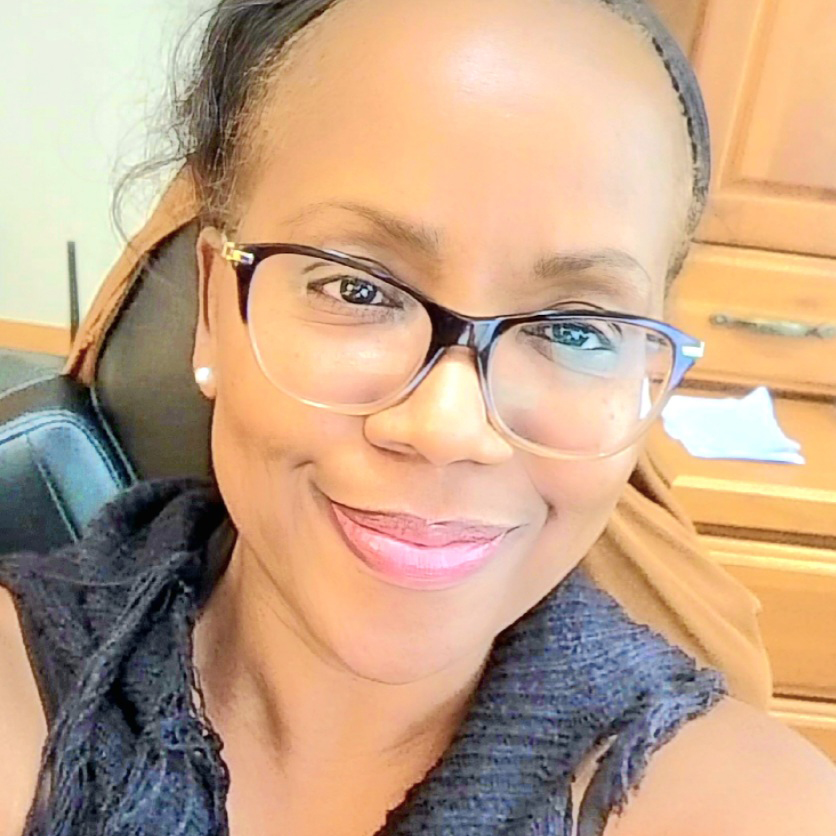 Sybil R. Trotta
NJ Department of Children and Families
Representative
Sybil Trotta is the Director of the Office of Equal Employment Opportunity/ Affirmative Action at the New Jersey Department of Children and Families. Ms. Trotta provides guidance to the Department on matters pertaining to equal opportunity, affirmative action, and civil rights activities. She is also responsible for ensuring that all Department employees work in an environment free from all forms of employment discrimination in accordance with the State Anti-Discrimination Policy and ensuring that the Department complies with applicable law, policies, and procedures.
She is also a member of the Department's Race Equity Steering Committee that is tasked with researching and implementing evidence-based practices to reduce racial disparity in child welfare outcomes. She received her Juris Doctor from New York Law School and her undergraduate degree in Philosophy and Religion from Christian Brothers University.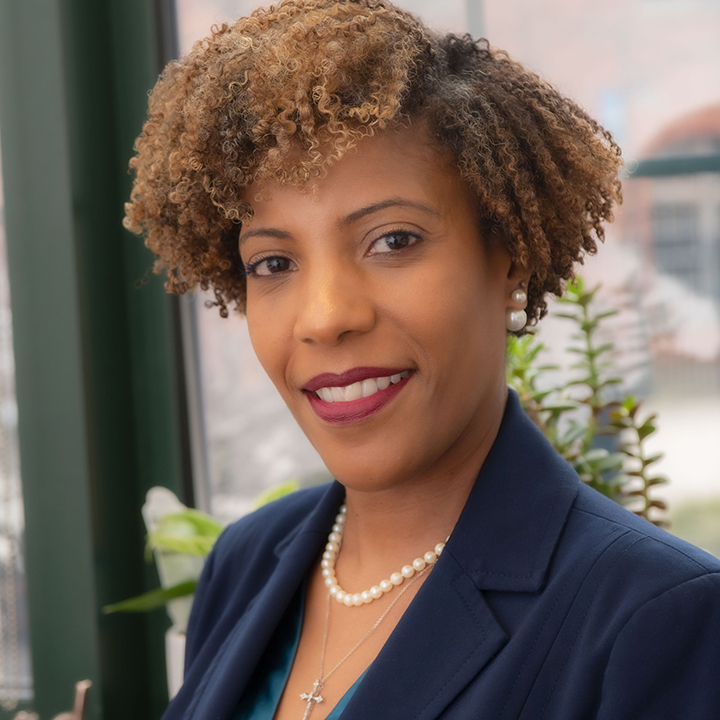 Candice Alfonso
Chief Diversity Officer of NJ
Candice M. Alfonso is the the Chief Diversity Officer for the Office of Diversity and Inclusion, Department of Treasury, located in Trenton, New Jersey. Ms. Alfonso, who joined NJHMFA in 2021, oversaw the day-to-day operations of the Agency, information technology systems, operations and facilities management, human capital management, marketing, budgeting, and strategic planning along with other duties essential to the efficient administration of the Agency. Prior to her appointment as Chief of Staff, Ms. Alfonso served as Senior Advisor for Economic Development for New Jersey Governor Phil D. Murphy, with a primary focus on the State's economic response to COVID-19. She has over 20 years of multi-disciplinary supervisory, administrative management, and leadership experience and has served in all three branches of State government. Ms. Alfonso holds a BA degree in Sociology from St. Lawrence University, a Master of Public Administration from New York University, and a Juris Doctor from Seton Hall University School of Law. She is licensed to practice law in New Jersey, New York, and the U.S. District Court for the District of New Jersey. In December 2021, Ms. Alfonso was appointed as a Board Member to the Advisory Council for the Customer Experience Certificate Program at Seton Hall University, Stillman School of Business.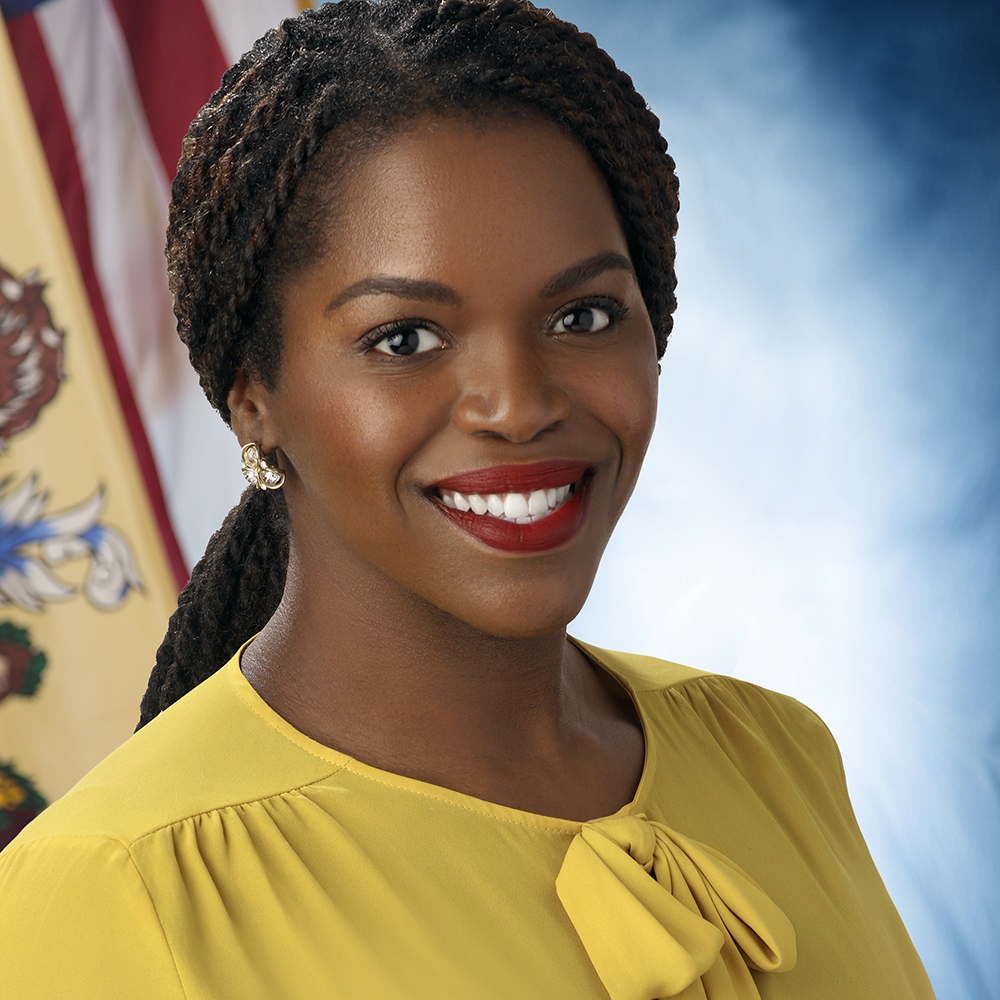 Aarin Michele Williams
NJ Department of Law and Public Safety, Division of Civil Rights
Representative
Aarin Michele Williams, Esq. (she/her) is an experienced and versatile attorney who works to champion the principles of equity, justice, and opportunity, over civility or respectability. She is barred in New Jersey, New York, and the Southern District of New York but has appeared in various courts around the country. She is an experienced civil rights litigator, social, racial, and reproductive justice movement lawyer, and proud criminal defense attorney. Aarin proudly serves as the Interim Chief of Strategic Initiatives & Enforcement for the New Jersey Division on Civil Rights where she manages a team who proactively promote initiatives aimed at preventing and eradicating discrimination, bias and hate in New Jersey by drafting statutory amendments and regulations, issuing reports to raise the profile of civil rights issues, drafting legal guidance documents, and undertaking Director-Initiated Investigations into possible patterns and practices of discrimination.
Prior to DCR, Aarin worked as a reproductive justice and criminal defense lawyer with a national non- profit advocating for and representing, pregnant people who were charged with crimes or who faced punishment related to their pregnancy. In her role she provided legal advice, engaged in impact litigation, direct representation, coalition building, developed case strategies, worked to shift culture around drug policy, bodily autonomy and state-sanctioned violence, and developed of legal and public education on various issues. For nearly a decade prior, Aarin was a zealous trial attorney as a New Jersey State Public Defender where she was a trial strategy trainer and lead lawyer handling complex felony criminal cases. Aarin is originally from Georgia, graduate of Howard University and Rutgers School of Law-Newark where she was a member of the Rutgers Law Review and is an Adjunct Professor at Seton Hall Law School.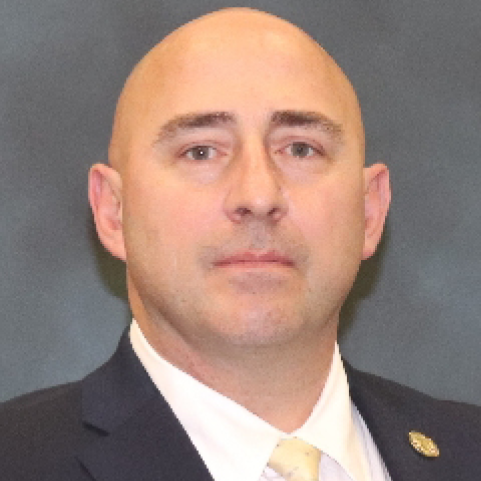 Lt. Licinio (Lee) Carvalho
NJ Office of Emergency Management
Representative
Lt. Licinio (Lee) Carvalho joined the New Jersey State Police (NJSP) in 2004. He has been with the Homeland Security Branch, Emergency Management Section for the majority of his NJSP career. Lt. Carvalho worked within the Emergency Response Bureau as a regional representative. His role included representing the Governor and State Director of Emergency Management at all emergency and disaster situations in the State. He monitored all hazards situations and assured proper response and recovery activities. Response to any activity provided interaction between local and state government to expedite the State's response. These activities included State, County and Municipal EOC activations, participation in actual operations, and technical assistance during the response and recovery phase.
Presently, Lt. Carvalho oversees the State Emergency Operations Unit. The unit serves as a liaison to the State Director and/or their designee to provide situational awareness and resource management. The State Emergency Operations Center Unit provides coordination of the emergency response efforts of state agencies, allied agencies, county Offices of Emergency Management, and the private sector. They serve as the conduit through which the unmet emergency resource needs of the counties affected by a disaster are acquired from other counties, New Jersey State governmental agencies, other states, the Federal Government, allied agencies and private sector organizations.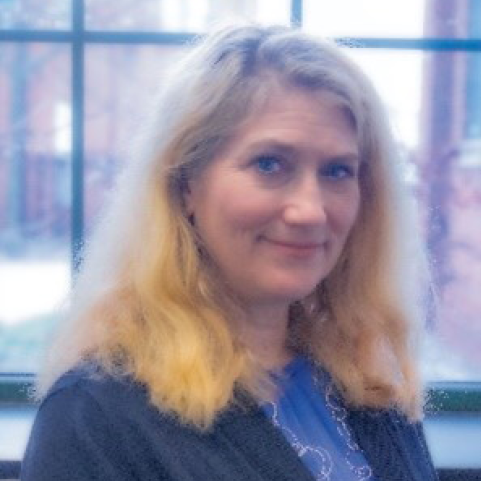 Tina Vignali
NJ Housing and Mortgage Finance Agency
Tina is a Project Management Officer at the New Jersey Housing and Mortgage Finance Agency (NJHMFA), where she works with the Agency's divisions on a wide range of initiatives. Prior to joining NJHMFA, Tina worked at the Department of Community Affairs, Division of Local Government Services (DLGS). While at DLGS, she conducted ethics investigations under the Local Finance Board. She also collaborated with the cities of Camden and Trenton as part of the DLGS Transitional Aid Program.
Tina received her undergraduate degree in foreign languages from the University of Delaware. She earned a Master's in Government Administration from the University of Pennsylvania and a Juris Doctor from Rutgers University-Camden.
Equipo Directivo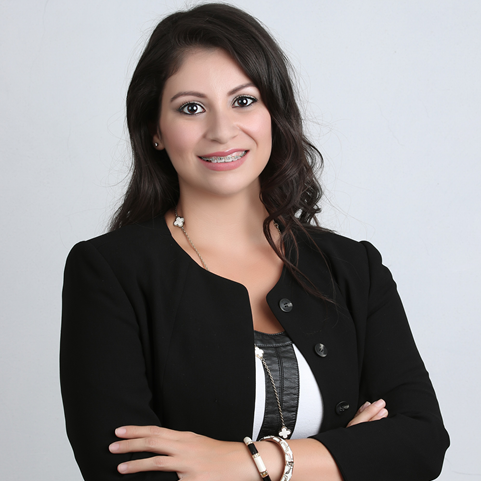 Aracely Macias
Senior Program Management Officer
NJ Department of Health
Aracely Macias is a dedicated public health professional focused on promoting health equity through strategic policy priorities. Policy areas of experience include gender and racial inequities, criminal justice reform, education, disaster response and recovery, and climate change.
Aracely is currently the Senior Program Manager for the New Jersey COVID-19 Task Force on Racial and Health Disparities, within the Office of Minority and Multicultural Health at the New Jersey Department of Health.
Previously, she served in the Obama Administration as the Associate Director for Operations and Engagement, for the Office of Minority Health (OMH), at the U.S. Department of Health and Human Services. In that capacity, she supported policy development and external engagement, reviewed and developed public health policies, and acted as a liaison to senior executive policy-level officials and stakeholders. She also supported strategic budget and management operations.
Prior to working at OMH, she was appointed as a Policy Advisor to President Obama's Hurricane Sandy Rebuilding Task Force. Working closely with key partners, Aracely played a critical role in developing a comprehensive community needs assessment, which led to the creation of the Hurricane Sandy Rebuilding Strategy--a set of Federal recovery policy recommendations submitted to President Obama.
She has coordinated research initiatives across community health programs in partnership with the Rutgers University School of Public Health and the Robert Wood Johnson University Hospital. She also worked at the New Jersey Governor's Office of Constituent Relations and Intergovernmental Affairs.
Aracely received a Master of Public Health in Health Systems and Policy from Rutgers University, and a Bachelor of Science in Biology from The College of New Jersey.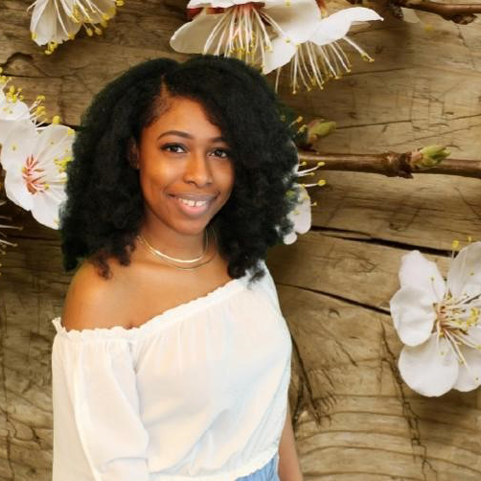 Jalisa Smith
Program Management Officer
NJ Department of Health
Jalisa S. Smith is a Project Management Officer at the New Jersey Department of Health. In this role, she co-oversees The New Jersey Coronavirus Disease 2019 (COVID-19) Pandemic Task Force on Racial and Health Disparities. Prior to joining NJDOH, Jalisa worked in health investigations and public and behavioral health. She has a background in clinical medicine, management, community outreach, and working with at-risk youth. Born and raised in Somerset, NJ, Jalisa recently earned her Doctor of Medicine (Honors) from The Universidad Autónoma de Guadalajara School of Medicine in Guadalajara, Mexico. She is a double graduate of Seton Hall University where she received her M.P.A with a concentration in Nonprofit Management (Honors) and Bachelor of Science in Biology (Cum Laude).
Personal de apoyo del Departamento de Salud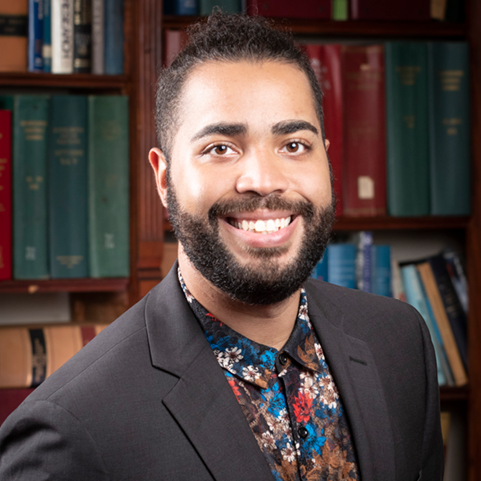 Gaybe Moore
Program Management Officer / Eagleton
Science Policy Fellow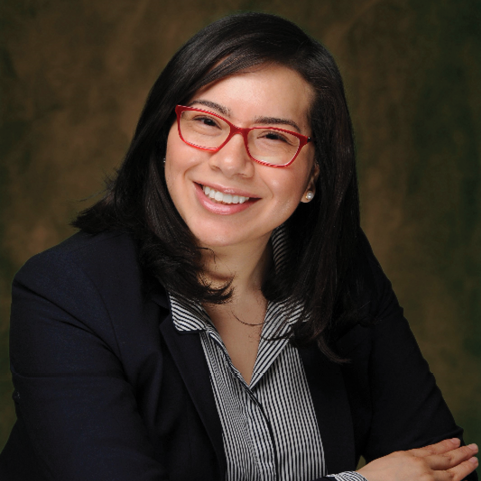 Nayeli Salazar de Noguera
Program Management Officer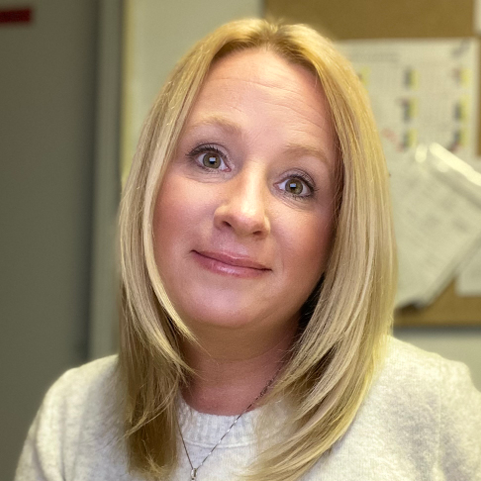 Karen Leonard
Program Management Officer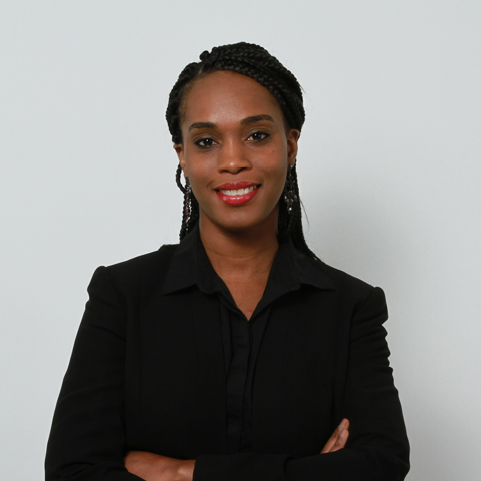 Kenese Robinson
Passaic County Vaccine Ambassador
/ COVID-19 Health Educator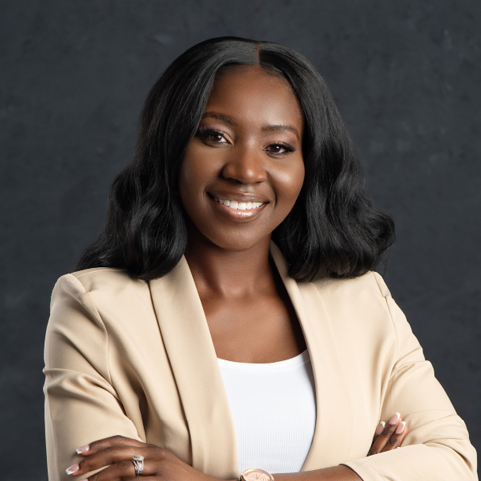 Última Actualización Febrero 13, 2023