NJ Human Services Initiates New Community-Based Program for Individuals with Developmental Disabilities and Co-Occurring Behavioral Needs
New Homes Will Be Staffed with Professionals Trained to Help Prevent and Stabilize Behavioral Crises
March 14, 2023
(TRENTON) – The Department of Human Services has initiated new community-based behavioral health stabilization group homes for adults with intellectual and developmental disabilities.
Commissioner Sarah Adelman and YAI, Inc. recently held a ribbon-cutting to mark the opening of the first of the three four-bedroom homes that will be staffed with professionals trained to help prevent and stabilize behavioral crises. YAI received a $4 million contract to develop the homes to serve individuals with intellectual and/or developmental disabilities (I/DD) experiencing behavioral challenges that make it temporarily unsafe to live at home.
"This home – and the ones to follow – provide a homelike setting for individuals to receive the care and support they need to stabilize so they can return home safely," Commissioner Adelman said. "The development and launch of this home is an important milestone in our work to support individuals with intellectual and developmental disabilities so they can live and thrive in the community. We know there is a need for these behavioral health stabilization homes and we look forward to the positive results of this new program."
"These homes will help individuals remain in the community and avoid hospitalization or the need for longer-term institutional care," said Deputy Commissioner for Aging and Disability Services Kaylee McGuire. "We want individuals to feel safe and supported, and being in a warm, caring home environment staffed with trained professionals is always the best option."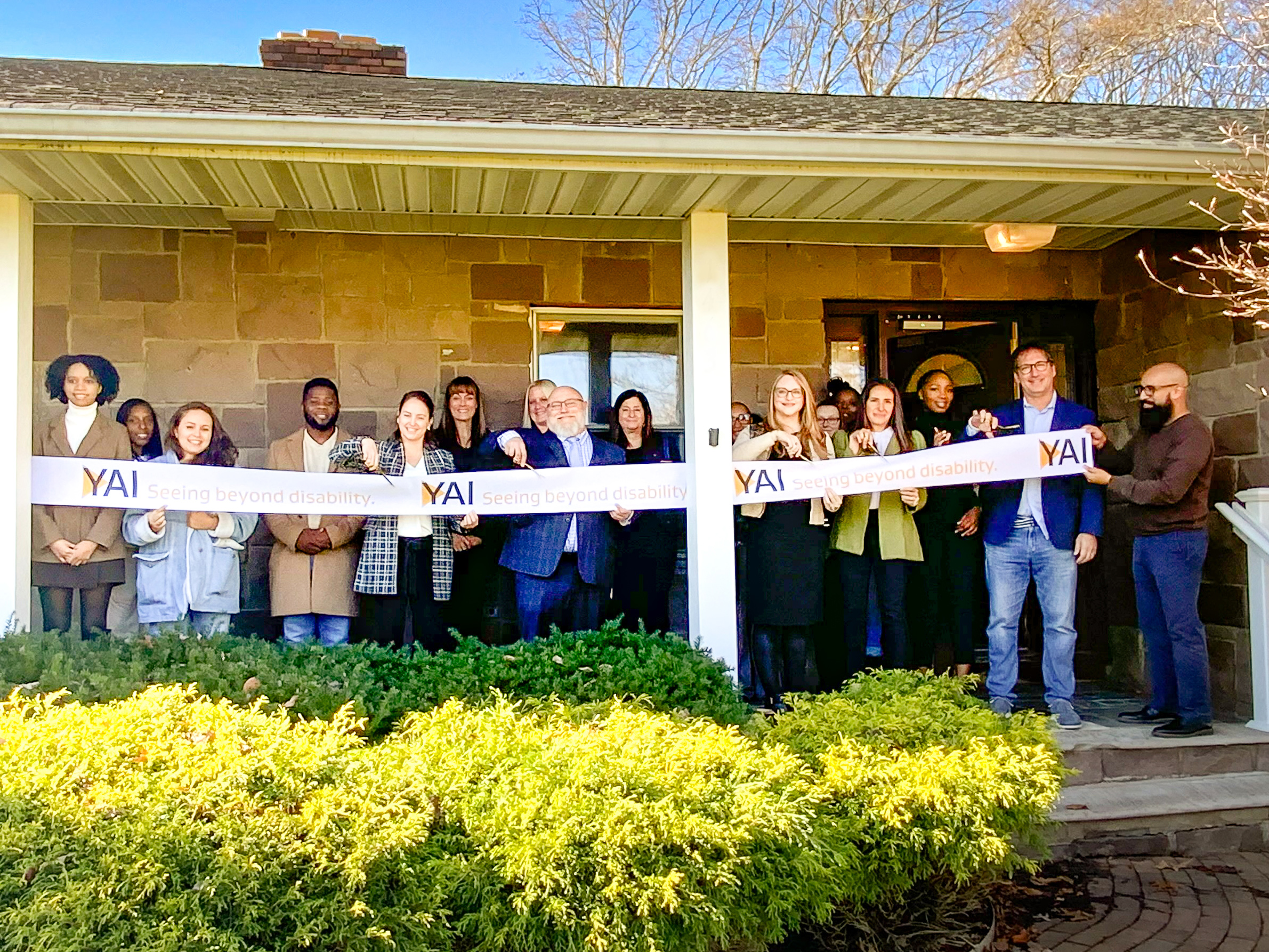 The program does not replace in-patient hospitalization when medically indicated, but will help prevent hospitalization for some individuals and will help provide a hospital discharge option to a safe and professional environment for others.
During the short-term stay, trained professionals will assess individuals and implement new behavior management techniques.
"This program will provide highly individualized behavioral health stabilization services to the individuals served by the state and their families," said Assistant Commissioner Jonathan Seifried, who directs the Division of Developmental Disabilities (DDD). "The program is built around an evidence-based, solutions-focused approach to crisis intervention for individuals with I/DD and mental health needs."
"YAI's person-centered philosophy of support is perfectly aligned with the goals of this home," said Amanda Duva Gannon, Director of Community-Based Behavioral Health Stabilization Homes for YAI's growing New Jersey service menu. "Building on the strengths of the people we support, YAI has a history offering behavioral stabilization support. We look forward to making a real difference in the lives of those supported in these programs."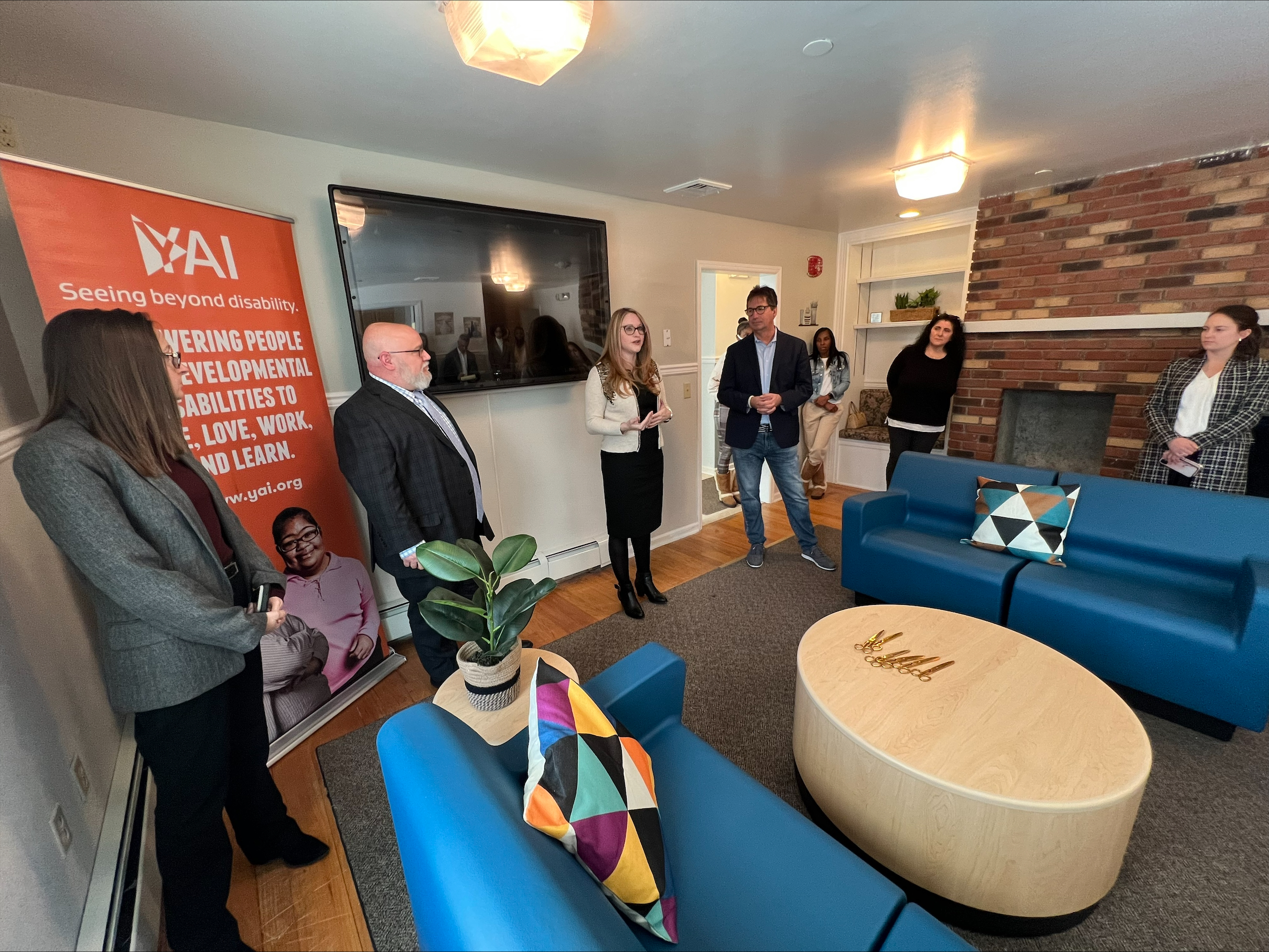 The homes are being developed in accordance with DDD standards and policies. The homes must also be accessible, including specialized design and space planning for individuals with sensory processing difficulties.
Treatment teams consist of a Board Certified Psychiatrist, Board Certified Behavior Analyst (BCBA), Registered Nurse (RN) and Transition Navigator, who will bring a person-centered, trauma-informed approach to service delivery.