Introduction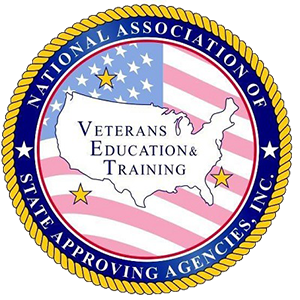 State Approving Agencies (SAA) were created during the early days of the World War II "GI Bill® of Rights." The United States Congress, recognizing that education is a function reserved to the States, decided that each State should create or designate an agency to determine which education and training programs were appropriate for veterans to enroll in and use their GI Bill® education benefits. The law establishing the education benefits program requested each State's Governor to designate such a State Approving Agency. Laws creating subsequent education benefits, like the Montgomery GI Bill® and the Post 9/11 GI Bill®, continued this request.
The primary focus of the New Jersey SAA is the review, evaluation and approval of quality programs of education and training under State and Federal criteria. The SAA conducts on-site technical assistance and compliance visits to approved institutions and to those seeking approval. The SAA engages in outreach activities to encourage wider use of the GI Bill®, by veterans, other beneficiaries, schools, and employers.

Reapprovals / New Approval Requests
Once you have completed your application and gathered all the supporting documents, please send all files to DMAVA-SAA@dmava.nj.gov with the subject stating Reapproval or New Approval for the name of your institution. Once we receive your email, it will be assigned to a State Admin who will reach out to you.

Education Programs
The U.S. Department of Veterans Affairs and the State of New Jersey has several search engines available which will allow you to search for education programs. However, be aware that not all programs listed on these sites may be approved for Veterans' training. Conversely, some programs not listed on these databases may be approved. For definitive information regarding a school or program please contact the New Jersey State Approving Agency.
GI Bill® is a registered trademark of the U.S. Department of Veterans Affairs (VA). More information about education benefits offered by VA is available at the official U.S. government Web site at https://www.benefits.va.gov/gibill.