Free Mental Health and Wellness Support for New Jersey College Students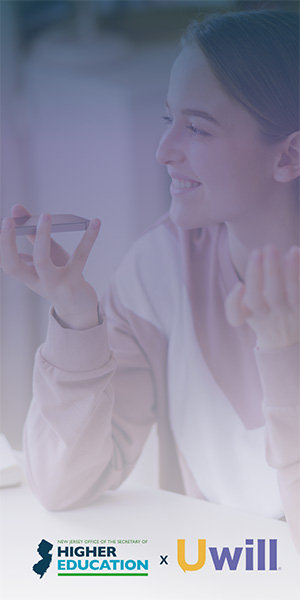 Beginning in 2023, the Office of the Secretary of Higher Education (OSHE) established a first-in-the-nation partnership with mental health and wellness solution, Uwill, to provide college students in New Jersey with free, 24/7 access to virtual mental health services. These services include teletherapy, crisis connection and wellness programming, as well as access to a diverse network of licensed and qualified mental health providers who have received multicultural competency training. Currently, there are 44 colleges and universities participating in the partnership to provide these services to their students.
Students seeking access to mental health support through this partnership should consult the full list of participating institutions below and contact their respective campuses for assistance.
If you or a loved one need immediate crisis support, we encourage you to dial 9-8-8 for the suicide and crisis lifeline or visit 988lifeline.org.