In New Jersey, an electronic system is used to monitor the information you put on your application for benefits. The state makes sure that recipients:
are not collecting welfare from another state

have a valid Social Security number

are not employed and earning income that you did not report

are not collecting unemployment

There are penalties for knowingly providing false or inaccurate information, including: being ineligible for future benefits; having to pay back to the state any money you were not eligible to receive; and criminal charges.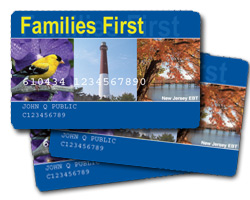 Also, it is illegal to use the Families First Electronic Benefits Transfer (EBT) card, used to distribute SNAP food benefits and welfare cash assistance, at any of these locations:

• Liquor Stores
• Casino/Gaming
• Adult Entertainment/Establishments Strip Clubs

This is a federal law!