Contact us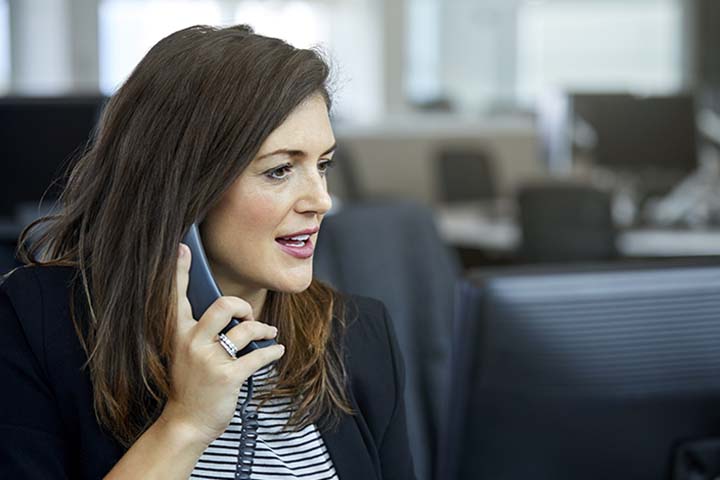 Many questions can be answered by the information on our website and in our online applications. Our Employer Accounts guide is also an excellent resource for new and current employers.
PAYMENTS: We maintain a lock box for all payments. To ensure timely processing and avoid penalties, send all payments/vouchers to PO Box 059, Trenton, NJ, 08625-0059. We can't respond to correspondence sent to this address.
OTHER CORRESPONDENCE: See the list below for the appropriate point of contact for your needs. Our menu options have changed so please listen carefully to all options. Representatives are available from 8:30AM to 4:00PM, Monday through Friday, excluding state holidays. You may experience delays during lunch hours (between noon and 2PM).
Phone: 609-633-6400
Fax: 609-777-4926
Phone: 609-633-6400
Fax: 609-633-8150
Mail: Division of Employer Accounts, NJDOL, PO Box 911, Trenton, NJ 08625
For questions including:
What types of payments are considered wages?
What is a subcontractor?
Are payments reported on federal forms 1099 exempt for unemployment?
Does a 401(k) pension or section 125 cafeteria plan affect taxable wages?

TRENTON/CHIEF AUDITOR:

Phone: 609-292-2321
Fax: 609-292-9563
Mail: Division of Employer Accounts, Chief Auditor, PO Box 942, Trenton, NJ 08625-0942
NEWARK:
Phone: 973-648-4109
Fax: 973-648-4475
Mail: Division of Employer Accounts, Audits, PO Box 226, Newark, NJ 07101-0226

NEW BRUNSWICK:
Phone: 732-418-3331
Fax: 732-937-6273
Mail: Division of Employer Accounts, Audits, PO Box 2672, New Brunswick, NJ 08903-2672
VINELAND:
Phone: 856-507-2353
Fax: 856-696-6781
Mail: Division of Employer Accounts, Audits, 501 E. Landis Ave., Vineland, NJ 08362
Phone: 609-633-6400
Fax: 609-341-2039
Mail: Division of Employer Accounts, NJDOL, PO Box 379, Trenton, NJ 08625
Phone: 609-633-6400
Fax: 609-633-8150
Mail: Division of Employer Accounts, NJDOL, PO Box 911, Trenton, NJ 08625
For questions about:
Notice and Demand for Payment of Liability Due
Certificate of Debt
Statement of Outstanding Liability
Payoff
Monetary delinquencies
Phone: 609-633-6400, option 1
Email: Collection.Mailbox@dol.nj.gov

Fax: 609-633-8150
Mail: Division of Employer Accounts, NJDOL, PO Box 911, Trenton, NJ 08625
Phone: 609-633-6400, option 3
Fax: 609-292-8855
Mail: Division of Employer Accounts, NJDOL, PO Box 910, Trenton, NJ 08625
Phone: 609-633-6400 x2209
Fax: 609-777-4926
Email: EAPEO@dol.nj.gov

Mail: Division of Employer Accounts, NJDOL, PO Box 913, Trenton, NJ 08625
Contact the Division of Revenue & Enterprise Services

Phone: 609-292-9292
Online: Business Registration services
Mail: Division of Employer Accounts, NJDOL, PO Box 913, Trenton, NJ 08625
For questions about:
subjectivity to the Unemployment Compensation Law
transfer of unemployment rates either in whole or in part
changes in ownership of your business
type of business organization
Phone: 609-633-6400, option 2
Fax: 609-777-4926
Email: EAStatus@dol.nj.gov
Mail: Division of Employer Accounts, NJDOL, PO Box 913, Trenton, NJ 08625
Phone: 609-633-6400, option 2
Mail: Division of Employer Accounts, NJDOL, PO Box 913, Trenton, NJ 08625
Phone: 609-633-6400
Fax: 609-292-8855
Mail: Division of Employer Accounts, NJDOL, PO Box 910, Trenton, NJ 08625
Phone: 609-633-6400
Fax: 609-341-2039
Mail: Division of Employer Accounts, NJDOL, PO Box 379, Trenton, NJ 08625
Phone: 609-633-6400
Fax: 609-341-2039
Mail: Division of Employer Accounts, NJDOL, PO Box 913, Trenton, NJ 08625
Phone: 609-633-6400
Email: EArefunds@dol.nj.gov
Fax: 609-292-8855
Mail: Division of Employer Accounts, NJDOL, PO Box 910, Trenton, NJ 08625
Phone: 609-633-6400
Fax: 609-292-2151
Mail: Division of Employer Accounts, NJDOL, PO Box 932, Trenton, NJ 08625