Introduction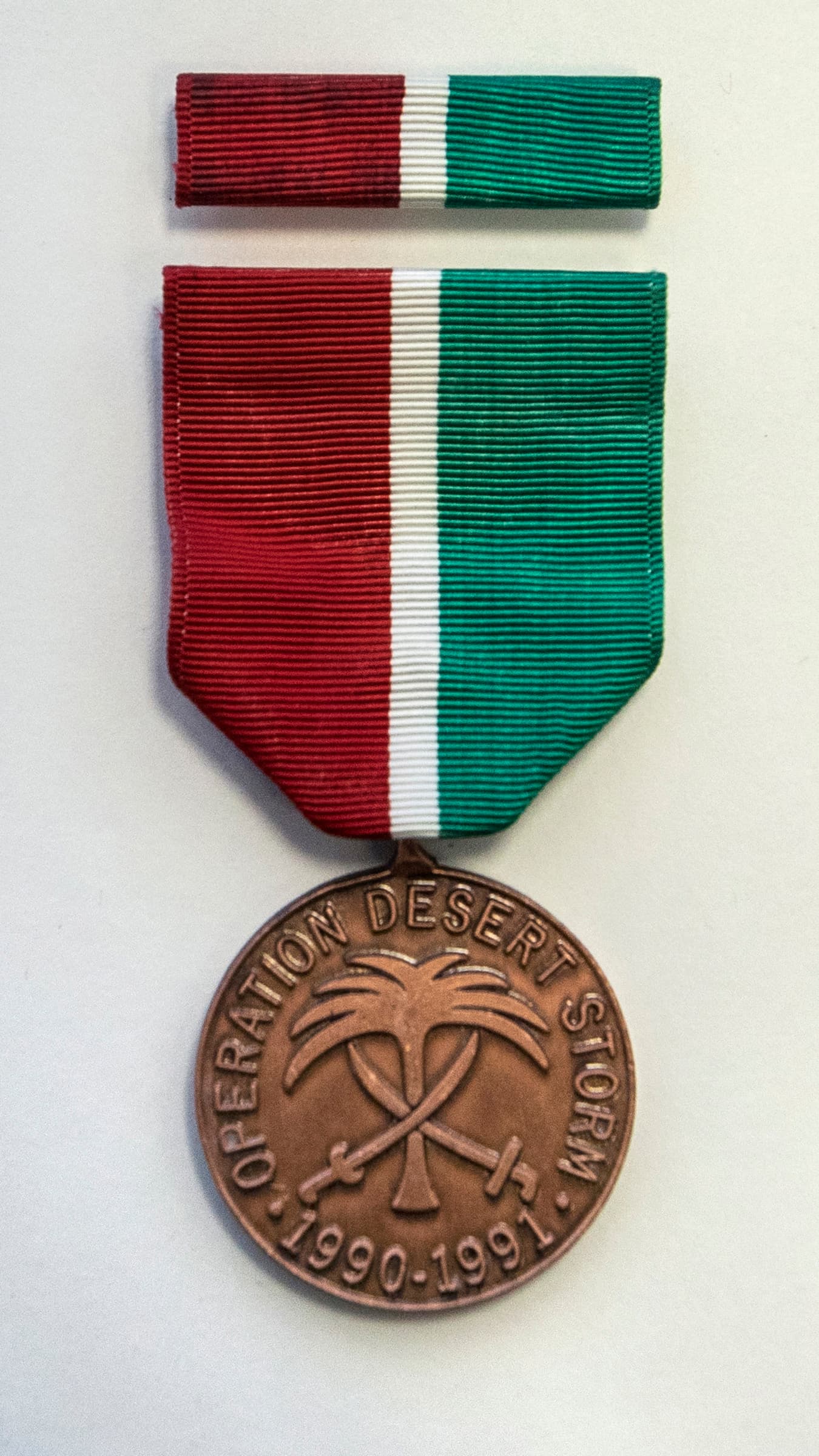 Governor James J. Florio authorized Executive Order 29 dated 20 March 1991 which established the New Jersey Desert Storm Medal to recognize and commemorate honorable service as a citizen of the State of New Jersey for participation on active duty with the Armed Forces of the United States during Operation Desert Shield/Desert Storm.

Eligibility
Veterans who meet all of the following criteria.
Criteria:
Must have been a resident of the State of New Jersey at time of entry into active duty or assigned to other service components of the Armed Forces of the US.
Must have served in theater from the period 1 August 1990 to 1 October 1991.
Must have been honorably discharged.
Kuwait Liberation Medal & Southwest Asia Service Medal must appear on DD214.

How To Apply
Individuals applying for the award must mail a completed Application for State Medals or a similar request in writing along with a copy of the service members WD Form 53 or DD Form 214 (Separation from Active Duty) attesting to the fact that an Honorable Discharge was granted.
Proof of service in the Southwest Asiatic Theater is also required.
Note: No person shall be entitled to more than one award of the medal.
All requests should be mailed to:
NJ Dept of Military and Veterans Affairs
Attn: DVS-VBB (Awards)
PO Box 340
Trenton, NJ 08625-0340