Eligibility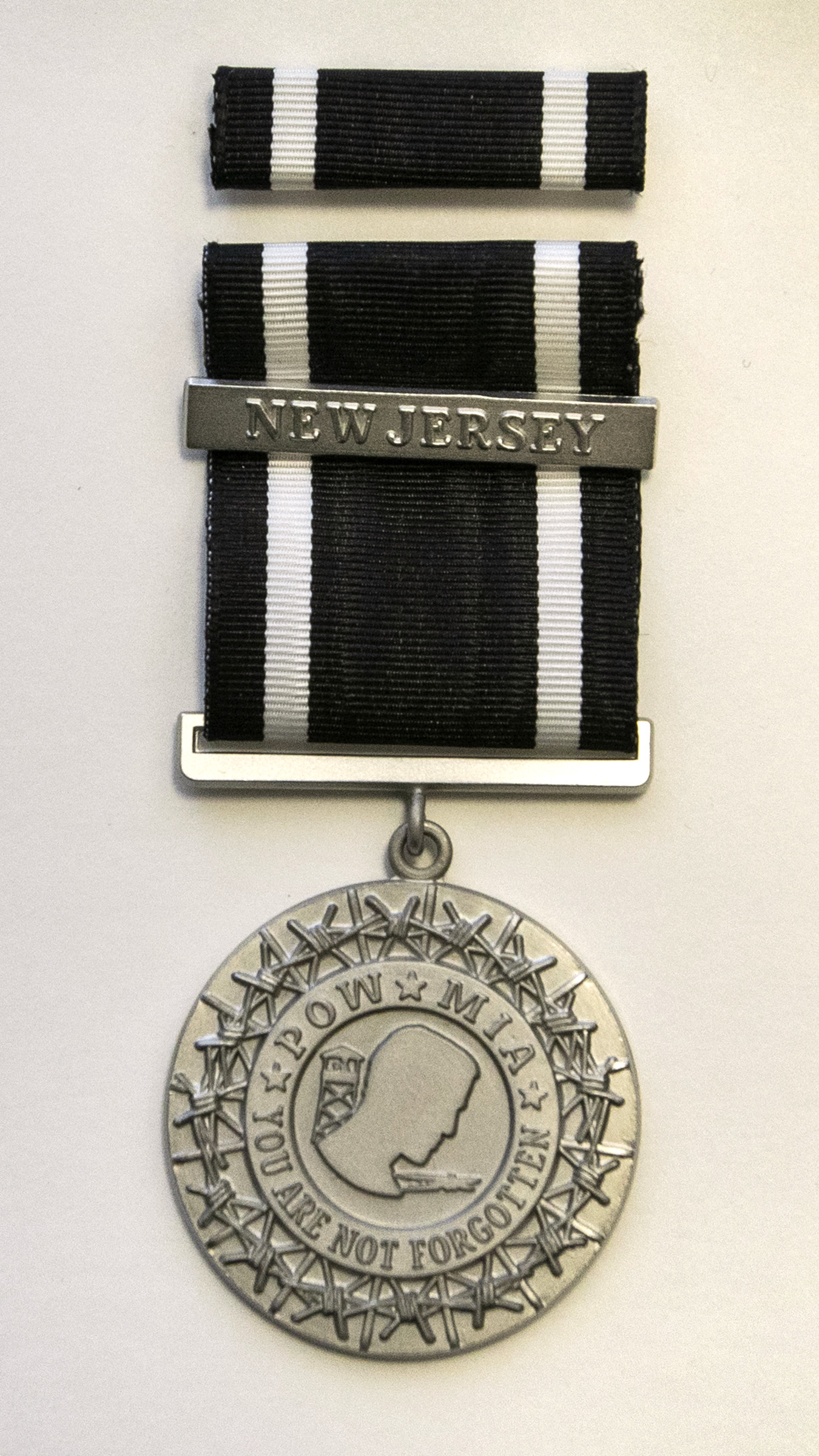 Presented by the State of New Jersey for individuals who, while serving in any capacity with the U.S. Armed Forces in a combat theater of operations during time of war or emergency, was taken prisoner and held captive and/or listed as missing in action.
Criteria:
Current resident of New Jersey or resident of New Jersey upon entry on Active Duty.
Served in a combat theater and was officially listed as a prisoner of war or missing in action by the US Department of Defense.
Received an Honorable Discharge.
Posthumous award authorized.
For posthumous awards, the surviving spouse or immediate family member of any resident of the State meeting the above requirements for a medal and who was killed while on active duty or died after receiving an honorable discharge from the armed forces may apply for a posthumous awarding of the medal.
Request must include copy of the veteran's death certificate and proof of relationship as father, mother, husband, wife, son, daughter, brother or sister. (Proof may be copies of birth, marriage, baptismal certificates which clearly show relationship, or notarized certificate.)
How To Apply
Individuals applying for the award must mail a completed Application for State Medals or a similar request in writing along with a copy of the service members WD Form 53 or DD Form 214 (Separation from Active Duty) attesting to the fact that an Honorable Discharge was granted.
Proof of POW or MIA status is also required.
Note: No person shall be entitled to more than one award of the medal.
All requests should be mailed to:
NJ Dept of Military and Veterans Affairs
Attn: DVS-VBB (Awards)
PO Box 340
Trenton, NJ 08625-0340