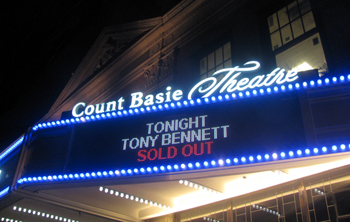 In 2010 the historic Count Basie Theatre received a Capital Preservation Grant from the New Jersey Cultural Trust. The grant supported a major renovation of the theatre's facade, which is now complete.
The project replaced the faded and structurally impaired pink brick front of the theatre with a historically appropriate facade. A refurbished marquee with energy-efficient lighting was also installed, along with new energy-efficient windows.
The refurbished facade is now ready to greet patrons for the upcoming fall season. The Count Basie Theatre is listed on the State and National Registers of Historic Places.
Before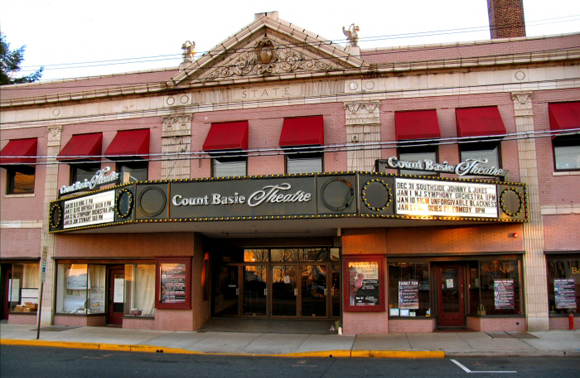 After