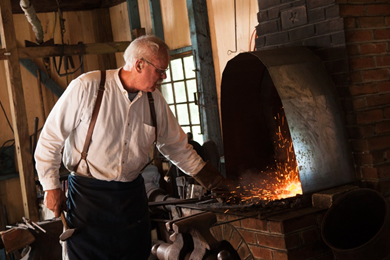 In FY 2016, Historic Cold Spring Village received $26,400 in Cultural Trust Institutional and Financial Stabilization support to redesign the museum's website to better engage and educate audiences through a dynamic, mission driven online presence, in turn fostering institutional growth.
Historic Cold Spring Village brings to life the day-to-day activities of villagers living in South Jersey during the "age of homespun." (1789-1840). Visitors can make a personal connection between the past and present through the interactive, educational, and hands-on family activities. The Village is open seasonally and for special events throughout the year.
To learn more about Historic Cold Spring Village, visit www.hcsv.org/.