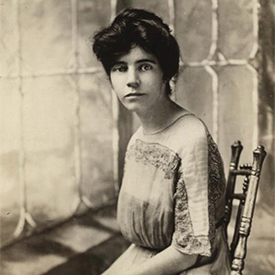 In 2011, the Alice Paul Institute received a financial stabilization grant from the New Jersey Cultural Trust, which was used to establish a line of credit to strengthen the fiscal stability of its programs and services.
The Alice Paul Institute advances the legacy of the late equal rights activist by promoting gender equality through educational and other empowerment-based initiatives. Its programming seeks to instill and nurture essential qualities that enable women to not only assume, but thrive in leadership roles throughout their communities.
Thanks to this support, the Alice Paul Institute is continuing its cultural outreach and bringing greater recognition to similar organizations and historic sites that honor and celebrate the role women in public life.
For more information on the Alice Paul Institute and its work, visit alicepaul.org.