National Disaster Resilience Projects
The U.S. Department of Housing and Urban Development awarded $15 million of the National Disaster Resilience Competition (NDR) funding to the NJ Department of Community Affairs (DCA) for resilient infrastructure projects in the wake of major disasters, such as Superstorm Sandy and Hurricane Irene. These funds, which are administered by the New Jersey Department of Environmental Protection (NJDEP), have been used to develop regional planning initiatives known as Resilient NJ and to establish a Resiliency Toolkit (Toolkit). The goal of both projects is to design infrastructure that takes into account climate change.
Resilient NJ is bringing together dynamic multi-disciplinary teams of planners, engineers, designers, and other experts with groups of local governments and other stakeholders to address climate change impacts to both coastal and riverine flooding within New Jersey's nine most impacted counties affected by Superstorm Sandy and to undertake a comprehensive planning process.
The Toolkit provides a set of best practices for stormwater infrastructure operations and maintenance, asset management, and stormwater maintenance jobs training that was successfully piloted in the Meadowlands region of Bergen County. Ultimately, DCA and NJDEP hope the toolkit will serve as a resource for other New Jersey counties, regions, and for jurisdictions nationwide.
In October 2020, NJDEP in coordination with DCA launched a free Stormwater Infrastructure Toolkit that is available to the public. The Toolkit includes voluntary best practices and resources for managing stormwater infrastructure. The content is designed for, but not limited to, stormwater coordinators, flood plain managers, engineers, and planners.
The importance of upkeeping stormwater infrastructure systems to maintain and improve capacity is of upmost importance, especially for the health and safety of our communities. These systems are getting frequent use, especially with increased storm events due to climate change. To assist this effort, the Toolkit provides resources that cover: asset management plans, asset management software systems, and organizational options for management with an emphasis on prioritizing critical assets.
CLICK HERE TO VIEW THE STORMWATER INFRASTRUCTURE TOOLKIT
CLICK HERE TO LEARN MORE ABOUT RESILIENT NJ
CLICK HERE TO LEARN MORE ABOUT RESILIENCY TOOLKIT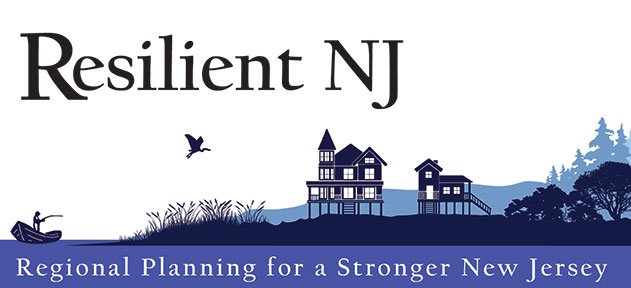 Additional Information
Contact Us
Phone : Constituent Services Office
(609) 913-4824
Mail
Division of Disaster Recovery and Mitigation
PO Box 823
101 South Broad Street
Trenton, NJ 08625-0823