The Discover NJ History License Plate Fund provides small grants (up to $5,000) to develop and promote visitor ready sites as heritage tourism destinations.
The grant program is supported by income from sales and renewals of the Discover NJ History License plate, which was established in 1995 to support historic preservation activities in the State. The plates feature a Victorian-style row house image, from a painting by New Jersey artist Harry Devlin. These beautifully designed plates will remind others that history is always ready to be "discovered" in New Jersey.
Pay a one-time $50 fee ($10 annual renewal) and pick up your "Discover NJ History" plates at any motor vehicle agency or by mail. Personalize your plates with up to five characters for an initial $100 fee ($10 annual renewal). If you are purchasing a car, ask the dealership to order them for you. They are under the "Dedicated Plates" category.
Visit Preserve NJ History for more information and to order your Discover NJ History license plate!
A message to our Historic Preservation Champions (PDF).
Eligible applicants are agencies or entities of state, county or municipal government and nonprofit organizations organized under the New Jersey Nonprofit Corporation Act that qualify for tax-exempt status under Section 501(c)3 of the Internal Revenue code and are current with their NJ Charitable Registration.
These technical assistance grants may be used to promote interpretation, marketing links among heritage sites; to assess visitor-readiness of a heritage site or sites; to establish performance evaluation systems; and to provide training initiatives, workshops and educational activities that foster the goals and objectives of the New Jersey Heritage Tourism Plan.
Applications will be accepted at any time throughout the fiscal year, July 1 – June 30, until the annual allocation has been exhausted.
Applications must be received by the following dates to be considered at the subsequent board meeting:
February 1, May 1, August 1, November 1
Applications received after these dates will roll into the next round. The NJ Historic Trust Board will vote on the grants during their regularly scheduled quarterly meetings. Applicants will be notified in writing of the decision on their request.
The preferred method of application is online. Online applications will receive an email receipt once the application has been submitted. You may download a PDF of the application for reference only.
Potential applicants are encouraged to reach out to NJ Historic Trust staff to discuss their projects prior to applying. Contact njht@dca.nj.gov or call (609) 984-0473.
DISCOVER NJ HISTORY LICENSE PLATE GRANT APPLICATION
All files are in PDF format.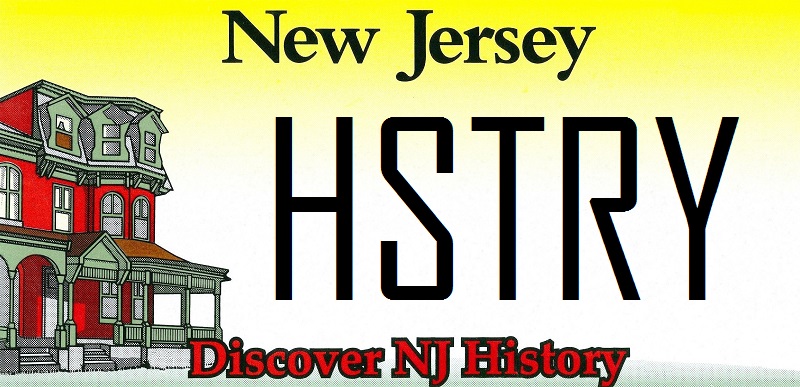 View the Discover NJ History License Plate Fund awarded projects.