Information for Newcomers
Welcome Booklet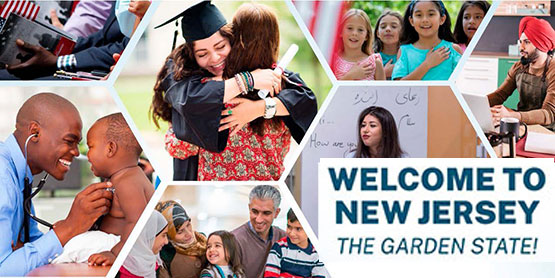 English
This is a welcome packet with a set of resources intended to support you and your family. You will find information about resources and services including legal services, food and income assistance, health care and mental health services, school enrollment, getting a state identification card, and transportation.


Download Booklet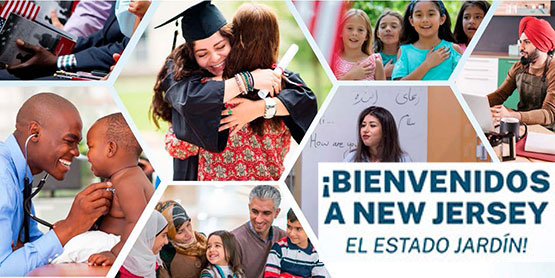 Spanish
Este es un paquete de bienvenida con un conjunto de recursos destinados a apoyarle a usted y a su familia. Encontrará información sobre recursos y servicios que incluyen servicios legales, asistencia alimenticia y de ingresos, servicios de atención médica y de salud mental, inscripción en la escuela, como obtener una tarjeta de identificación estatal y medios de transporte.
Download Booklet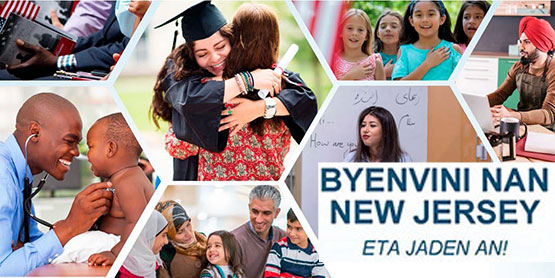 Haitian Creole
Sa a se yon dosye akèy ki gen yon seri resous ki la pou ede ou menm ak fanmi ou. W ap jwenn enfòmasyon sou resous ak sèvis tankou sèvis legal, èd alimantè ak èd nan salè, swen sante ak sèvis sante mantal, enskripsyon nan lekòl, jwenn yon kat idantifikasyon pou eta a, ak transpò.



Asylum Guide
English
Welcome to New Jersey! This informational guide contains an overview of the process of seeking asylum as a recent arrival to the United States.
Download Guide
Spanish
¡Le damos la bienvenida a New Jersey! En esta guía informativa, describe de forma general el proceso de solicitud de asilo de una persona que acaba de llegar a los Estados Unidos.
Download Guide
Haitian Creole
Byenvini nan New Jersey! Gid enfòmasyon sa a gen yon apèsi sou pwosesis pou chèche azil kòm yon moun ki fenk rive Ozetazini.
Download Guide