Debit Card Changes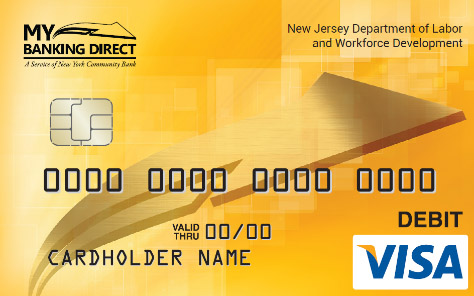 New debit cards for Unemployment, Temporary Disability, and Family Leave Insurance benefits will arrive soon.
Here's what you need to know.
Your new card:
1. Check your mailbox for the new My Banking Direct prepaid debit card
It will come in a plain envelope with an Omaha, NE return address
Don't throw it away by mistake!
Your card will look like the image above
2. Start using your new debit card on May 18
After May 18, your benefits will be processed only through this card (NOT the Bank of America account)
Your current (Bank of America) card:
1. Before August 26, 2022

Use it as you would normally
Transfer any remaining funds to your own checking/savings account

Select the "Transfer funds" option when logging into your BoA prepaid card account, or use the mobile app.
Don't wait!

If you have funds left after Sept. 26, call Bank of America using the number on the back of your card to get the remaining balance sent to you by paper check.
2. After August 26, 2022

Your card will be deactivated