New Jersey Veterans Memorial Home at Menlo Park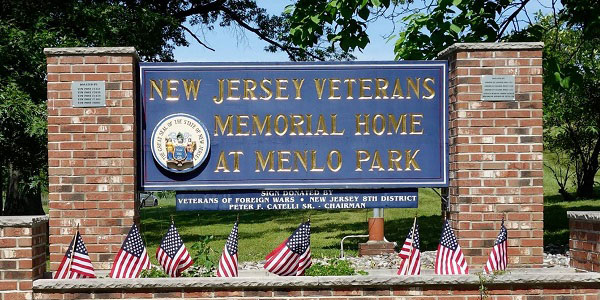 Address
NJ Veterans Memorial Home at Menlo Park
132 Evergreen Road
PO Box 3013
Edison, NJ 08818
Google Maps
Main Phone
732-452-4100
Admissions / Tours
732-452-4272
Emergency Contact Number
The emergency contact number for this facility is 732-452-4100. Any authorized person seeking information about any resident in the facility can contact this number and you will be directed to the appropriate staff member.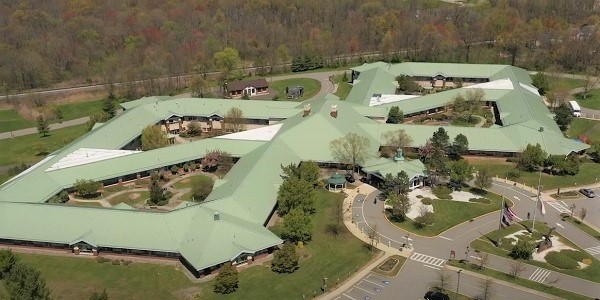 About Us
The NJ Veterans Memorial Home at Menlo Park was rebuilt in 1999 on 109 acres in Middlesex County. It is a modern skilled care nursing home providing 24/7 quality healthcare. The 312-bed facility features a "Town Square" core with services and resident living areas arrayed around it.
The home is easily accessible from Routes 1, I-287, the Garden State Parkway and the New Jersey Turnpike.
We are Medicare A certified. Licensed by the New Jersey Department of Health and surveyed by the U.S. Department of Veterans Affairs.
Mission Statement
To honor and serve the military Veteran, their spouses and Gold Star Parents by consistently providing the highest quality of resident directed long term care by maintaining excellence in personal services and treatment through professional collaboration, innovation and dedication; in a setting that promotes dignity and independence.

Eligibility
The home is open to veterans who were honorably discharged from U.S. war or peacetime services, the veteran's spouse, and to spouses and parents of members of the military who were killed in action during a period of war (Gold Star Parent). A spouse/widow/widower must be at least 50 years of age and must have been married to the veteran for a period of not less than 10 years.

Facilities & Services
Comprehensive services and a deep concern for the residents go hand-in-hand at our state-operated veterans nursing home. Around-the-clock medical and nursing care is provided by a full-time staff of physicians, nurse practitioners, registered nurses, licensed practical nurses and certified nursing assistants. Rehabilitative services, such as occupational and physical therapies, speech therapy, and recreational activities are provided under the supervision of contracted licensed therapists.
For the convenience and comfort of the residents, the home features a dining room, fully equipped beauty and barber shops, lounges for socializing and watching television, outdoor areas, and a chapel for religious services for all faiths.
FacilitiesServices Virtual Tour

Activity, Volunteer & Donation Programs
Residents are encouraged to be active in an environment which stimulates involvement, self-esteem, productivity and freedom for independent choices. This is accomplished by providing diverse recreational activities of interest to each resident. Activities provided are physical, social, intellectual, sensory, spiritual, creative, and community oriented. Recreational activities are available to the veteran home residents on an individual basis, small or large group, or independent participation. Activities are available 7 days of the week, including evenings.
Our volunteers and donations are incorporated into our Activity Programs to provide a full array of activities for each resident according to his or her capacity and preference thereby ensuring an enhanced quality of life.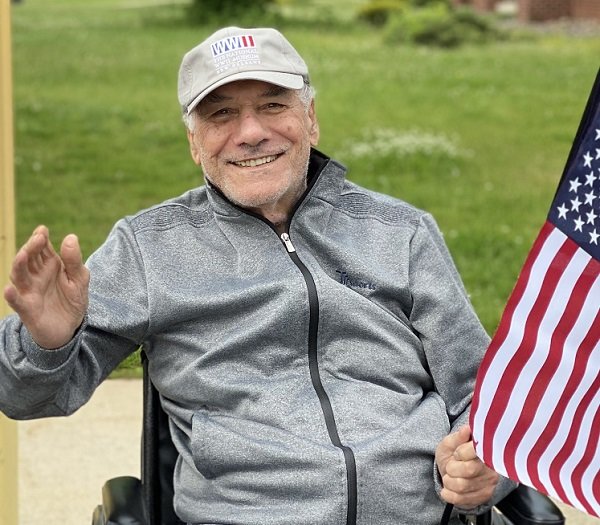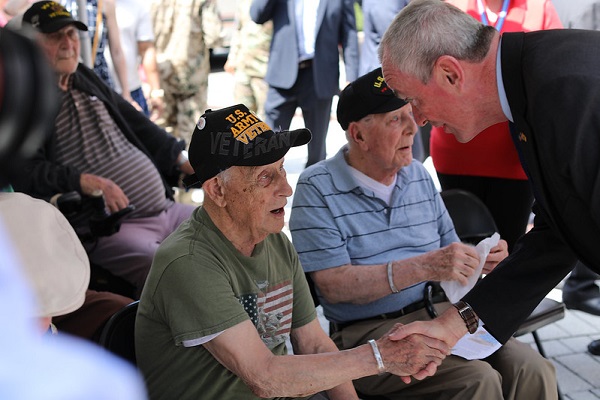 Testimonials
My Mom was there in 2013, in the dementia ward. We could not have asked for better care for her! They were amazing! She was always clean and well-cared for. They were so good to us, too.
Denise P.
We can't say enough wonderful things about every single person at NJVMH. Both of my in-laws are residents there, and the place is immaculately clean, there are a ton of activities, and the food always smells delicious! Regardless of how difficult the care needed, the nursing staff and aides take care of them like they are beloved family members, with kindness and compassion that is rare.
Sue B.
My brother has been at NJ veterans for six years now.. they give the veterans a lot of recreational choices. I find the nurses accommodating and he seems to have settled into his life there. I do give credit to the staff.. for making the most out of a sad phase in the lives of our Veterans.
Scott P.