Biography of Laurie Facciarossa Brewer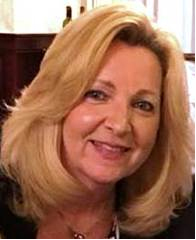 Laurie Facciarossa Brewer was named the New Jersey Long-Term Care Ombudsman by Governor Phil Murphy in March 2019. In this capacity, she heads the NJ Office of the State Long-Term Care Ombudsman, which advocates for residents of long-term care facilities over the age of 60 by investigating allegations of abuse, neglect and exploitation.
Prior to being appointed Ombudsman, Ms. Facciarossa Brewer served as the Chief of Staff of the LTCO from 2010 to 2019. In this position, she oversaw a dramatic increase in the LTCO Volunteer Advocate program, instituted a triage system for complaint intake that dramatically reduced response times, and submitted a successful proposal to the federal Centers for Medicare and Medicaid Services (CMS) to include the LTCO as part of the state's Money Follows the Person demonstration project, which is designed to facilitate community transitions.
A former newspaper reporter and elected public official who has more than 20 years of experience in the government and non-profit sectors, Ms. Facciarossa Brewer has served in several senior management positions in New Jersey state government including: Director of Communications for the New Jersey Department of the Public Advocate; Director of Public Affairs for the New Jersey Department of Human Services (DHS), and Deputy Project Manager for Health Care Reform in the DHS Division of Medical and Health Services (Medicaid). A graduate of Rowan University, Ms. Facciarossa Brewer worked as a reporter for the Gloucester County Times and the Trenton Times before moving to the public sector.