Resident and Family Councils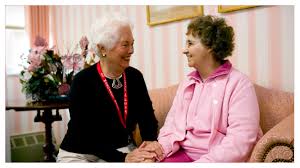 Residents and family members are always encouraged to bring their concerns about care to the attention of the nursing facility management.
Residents of long-term care facilities have a right to be active participants in their care planning. In addition, family members can ask to be invited to their loved one's care conferences, with the resident's consent.
A good way for residents and family members to share information and to transmit care concerns to the administration of the facility is by participating in resident councils or family councils.
Resident councils are run by residents. Residents have the right to organize and participate in these council and the administration of the facility is required to respond to concerns raised during the council meeting.
Learn more about resident councils.
Family councils are run by family members. If there is no active council, the family member may wish to consider working with other family members to ask the nursing home for support in starting a family council.
Learn more regarding resident rights and family councils.