Social Isolation Project
LTCO SOCIAL ISOLATION PROJECT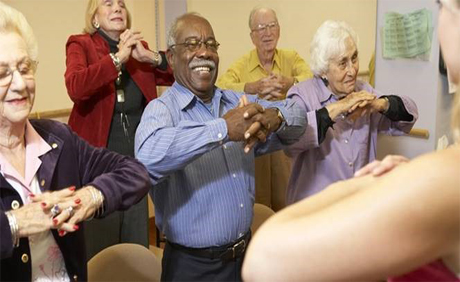 The Social Isolation Project (SIP) began in November 2020 as a result of the COVID-19 pandemic. Long-term care (LTC) facility visitations were restricted and residents were cut off from family, friends, advocates, and regular activities. It became apparent that because of ongoing social isolation, residents had increased depression, loneliness, anxiety, worsening dementia, and failure to thrive.
In response, the SIP staff visits long-term care facilities including, but not limited to, Nursing Homes and Residential Health Care Facilities (RHCF) to check on isolated residents and to make sure facilities are doing everything to maximize residents' rights during this unprecedented time.
The SIP staff make unannounced visits and talk to residents to get a true sense of how things are in the long-term care community. Then they work with staff to suggest creative ways residents can socialize and communicate, and to resolve any other problems residents face. They remind residents and staff the importance of residents' rights including the right to meaningful activities, the right to regular visits with family and friends (through window, phone, or video, if indoor visits not possible), and the right to regular access to outside areas and fresh air.
Here are some specific roles and responsibilities of the SIP team:
SIP staff visits LTC facilities based on location of facility and/or frequent complaints received by the LTCO. The Ombudsman, Chief of Investigation and/or the Volunteer Advocate Program (VAP) Volunteer Advocate help identify facilities where SIP advocacy is needed. There is a strong collaboration between the SIP staff and other programs in the Office. It is the goal of the LTCO to work together with the same common mission to protect the rights of all individuals living in the communities we serve.
At the LTC facility, SIP staff work closely with Administrative, Recreation, and Social Work staff. When quality of life and quality of care issues are identified, SIP staff work to troubleshoot the concern on the spot for immediate resolve. SIP staff have been instrumental in assisting long-term care Administrators and staff with interpretation of the NJ Department of Health COVID-19 Public Health Emergency Executive Directives and other updates.
During a routine visit, SIP staff reiterates residents' rights to all residents, as well as to facility staff. This includes, but not limited to:
Residents going outside for fresh air, attending communal activities and dining, going out on the bus for a ride or to go on a day trip, going out to eat, visiting with family members as they choose and where they choose to, attending and receiving religious services, being an active part of the facility's Resident Council, receiving mental health, podiatry and dental services, access to stimulus funds and Personal Needs Accounts and reminding staff that residents have the right to participate in their care plan and to attend quarterly and annual meetings.
SIP staff also monitor facility compliance with the LGBTQ and HIV+ Bill of Rights in Long Term Care legislation, passed in 2021. This legislation makes it a violation of law to discriminate against LGBTQ and HIV+ individuals and requires facilities to take proactive measures to ensure a welcoming and supportive environment. SIP staff will work with facilities and residents to make sure that this legislation is being meaningfully implemented and that residents are not only free from discrimination, but feel welcome and included.
If you would like to contact a member of the Social Isolation Team, please call 877-582-6995.