State Treasurer Muoio Orders Immediate Freeze of State Hiring & Spending
TRENTON – State Treasurer Elizabeth Maher Muoio on Friday directed all state cabinet and agency heads to immediately freeze all hiring, promotions and discretionary spending until further notice in order to ensure General Fund resources are adequate to support essential state operations.
"I have repeatedly made it clear that we face extraordinary fiscal challenges due primarily to the structural imbalance in our General Fund. Given the uncertainty about bringing Energy Tax Receipts on budget before the close of the fiscal year, we have to reserve all available resources in order to ensure we close out the General Fund in a positive position.
"Because the General Fund accounts for roughly 55 percent of state funding, it is essential that we freeze all discretionary spending to ensure we can support the crucial functions that keep the state operating – everything from caseworkers for children in foster care to the operation of our developmental centers to the safety and protection provided by State Police.
"To that end, I have sent a letter to all cabinet and agency heads today ordering them to freeze all hiring, promotions and non-salary operating and discretionary funding," said Muoio.
A full copy of the Treasurer's letter is included below.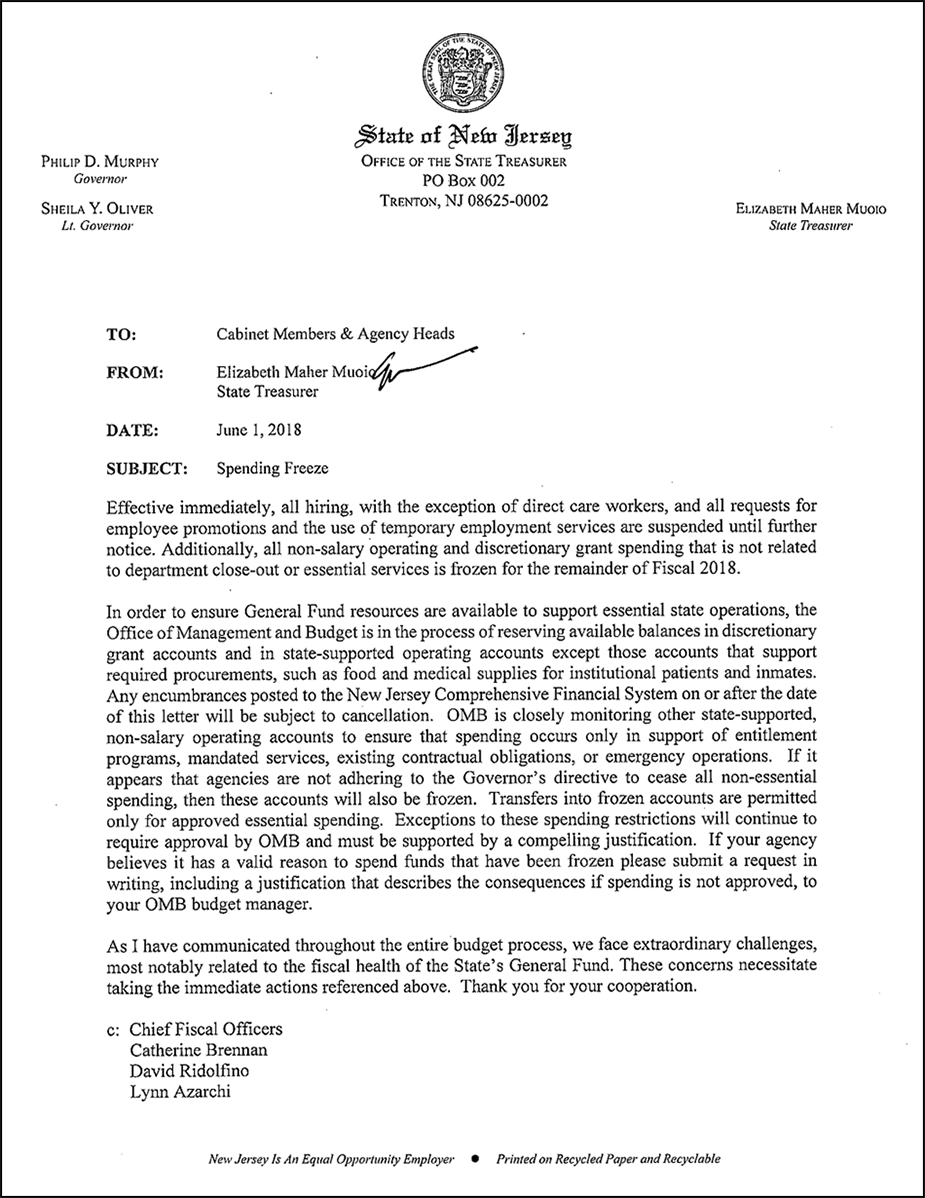 ###