Job Fairs and Targeted Recruitments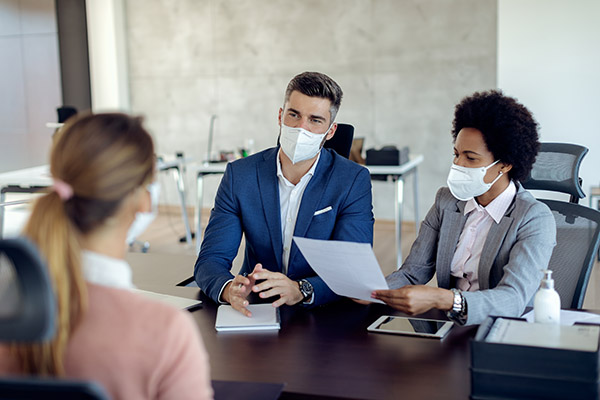 Looking for work can be stressful. That's why it's important to utilize every resource available, whether that means accessing One-Stop Career Center services, networking with others, or attending job fairs.
At job fairs, it is crucial to be prepared because these events are typically popular, which means you'll have limited time to impress employers. Here are a few tips to help you make the most of this experience.
Before the job fair:
Register ahead of time.
Research the companies that will be attending so that you are well-versed in their mission, services, and objectives.
Apply to employers who will be at the job fair. This will let the employer know that you are interested in their positions. Most employers at these events will take your resume but also tell you to apply online. This way you are one step ahead of the game.
Prepare different versions of your resume to match the various employers and industries in attendance. Make sure you bring enough copies.
Clean up your digital footprint. Most employers use social media as a tool to determine a person's character. Adjust your privacy settings accordingly.
Prepare your elevator pitch to sell yourself to the employer. Job fairs are normally very crowded so your time with the employer will be brief.
Practice mock interviews before the event so that you will not be blindsided by questions an employer may ask.
Be your best. Make sure that you dress appropriately for the job fair.
During the job fair:
Arrive early. Normally many people attend job fairs, so getting a head start can pay off.
Work the room. Try to visit as many employers as you can. This will increase your chances of receiving an interview or offer of employment.
Highlight what you can offer an employer. Keep in mind that most employers are looking for ways to improve productivity.
Ask for a business card. This way, you can follow-up with the employer.
Your facial expression can make or break you. A smile can go a long way in being remembered by an employer.
After the job fair:
Send a thank you letter. Employers will be impressed if you send a thank you letter for the brief introduction or conversation you had with them at the job fair. Remember to reiterate your interest in their available positions.