Occupational Safety Training for Private Sector Employers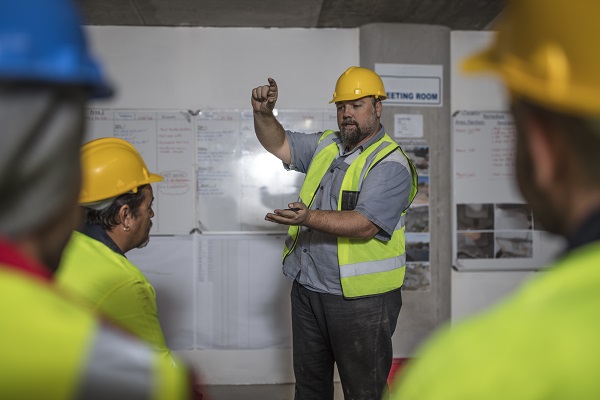 The Occupational Safety Training Program provides occupational safety training for private sector employers and employees. The training is delivered by experienced consultants who will customize courses for employers when needed. The safety training staff receive training through an OSHA Training Institute Education Center to keep abreast of changes in OSHA Standards.
All training is provided at no cost to the employer and is provided at the employer's facility. Training is funded by a grant from the Workforce Development Partnership Program. This no-cost training is available to Workforce Development Partnership Program grantees and other private companies who are conducting vocational or occupational training. All training is provided at the employer's facility.
The New Jersey Department of Labor and Workforce Development's Occupational Safety and Health Training Program provides many occupational safety training courses. These training programs were, in most cases, developed using the requirements of the appropriate OSHA standards and are intended to teach both employees and employers how to maintain a work environment that is free of recognized safety and health hazards.
During the preparation phase of customized programs, our representatives will gather information on your workplace operation and procedures. Trainers will use this information to customize each program so that employees can better understand the relationship with their job duties.
Click here for a list of available titles. A free lending library of safety and health training videos is also available.
Employers can request training by calling the Training Program at (609) 633-2587 or sending an e-mail to SafetyTraining@dol.nj.gov.
Note: This training program is not intended for individuals. Individuals seeking information on training should direct their inquiry to the One-Stop Career Center serving their community.