Message from the Governor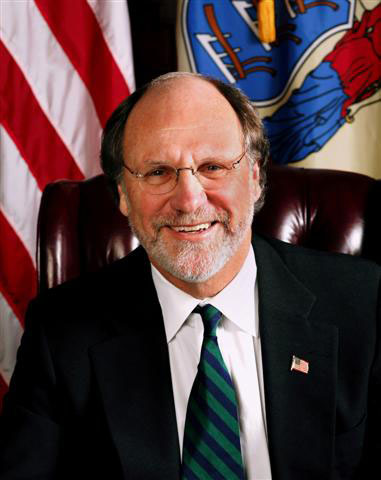 Dear Veteran,
I am honored and humbled by the courage and conviction you have shown for our nation. Having served in the Marines, I couldn't be prouder of you — the men and women in our military who have devoted so much of their lives to serving this country and advancing the cause of freedom around the world.
Throughout the course of our history, Americans have made great sacrifices on behalf of their country. These sacrifices are born not out of ignorance or hatred, like our enemies, but born out of the desire to let others live free.
Then, those American heroes who return home ask only to raise their families, to live with dignity and to pursue the American dream represented by the flag they wore on their sleeve. This is particularly vital in wartime when we need to make sure we are doing all we can to support the servicemembers deployed overseas, particularly by helping the families who are forced to cope with the absence of a father, mother, brother or sister.
With the recent health care debacle at Walter Reed Army Medical Center, those of us in public life recognized more than ever that we owe it to our veterans to ensure their needs are met. That is why it was important to explore and consider new options for our veterans who require prolonged medical care. This past August, I signed legislation that requires the Adjutant General of the Department of Military and Veterans' Affairs to examine and evaluate the resources available as well as the costs and benefits of providing home health care services to eligible veterans. After a careful examination, the Adjutant General will submit a report to the Legislature detailing specific recommendations.
These alternative programs have the potential to allow veterans to receive the care they need from the comfort of their home while at the same time reducing long-term care demands on the Department of Military and Veterans' Affairs. The report's recommendations will include details on the allocation of state funds necessary to meet the demand for veterans' home health care services and plans for working with Medicare, Medicaid, and private insurance companies to provide alternatives to veterans in the state. The report is to be submitted no later than 180 days after enactment of the legislation.
In New Jersey, we will continue to demonstrate our commitment to veterans through our actions. In 2008, we will spend $1 million to provide support services for our returning veterans. In addition, we will spend $1.3 million to provide services to returning veterans who are coping with Post Traumatic Stress Disorder, making New Jersey one of only three states that provides these services and the only state that provides PTSD services to veterans' families. This year, we also expanded one of our veterans homes giving us the capacity to provide high-quality long term care to nearly 1,000 New Jersey veterans.
Over a half million veterans reside in New Jersey from our "greatest generation" of World War II veterans to those who have been serving on the front lines in Operation Iraqi Freedom and Operation Enduring Freedom. You have served with distinction and make us all proud.
As President John F. Kennedy once said, "As we express our gratitude, we must never forget that the highest appreciation is not to utter words, but to live by them."