Guidance and Support for Healthcare Providers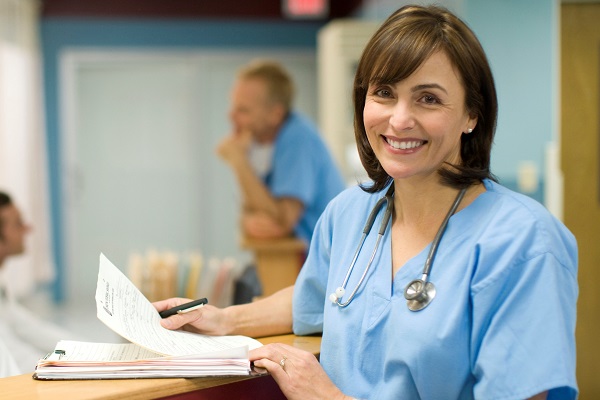 Doctors and other health professionals play a major role in ensuring that their patients are aware of the provisions of the Social Security Disability Program. If you are involved directly in patient care, you probably have received requests from a Disability Determination Services to submit medical information on behalf of some of your patients. You are the key to an effective disability program, whose goal is to award benefits promptly and accurately to people who are totally disabled, consistent with Social Security criteria.
The Social Security Administration defines disability differently for adults and children.
The law defines disability for adults as the inability to engage in any substantial gainful activity (work) by reason of any medically determinable physical or mental impairment(s), which can be expected to result in death or which has lasted or can be expected to last for a continuous period of at least 12 months.
A child under 18, on the other hand, will be considered disabled if he or she has a medically determinable physical or mental impairment or combination of impairments that cause marked and severe functional limitations, that can be expected to cause death or that has lasted or can be expected to last for a continuous period of not less than 12 months.
A medically determinable impairment is one that is established by medical evidence that consists of signs, symptoms and medically acceptable clinical and laboratory diagnostic techniques.
Each person who files a disability claim is responsible for providing evidence showing that he or she has an impairment(s) and how severe the impairment(s) is. Medical evidence generally comes from you, the treating source, who has had an ongoing treatment relationship with your patient. The medical information you supply helps our agency to make a timely, accurate decision on your patient's claim for Social Security Disability benefits. You will receive a reimbursement for the report you submit. This reimbursement is set in accordance with the budgetary restrictions of our program.
Please note that your report should include the history, clinical and diagnostic and laboratory findings, as well as the diagnosis and response to treatment. Objective information from the patient's chart should also be included. You should also include a statement about what work activities the patient can still do despite his/her impairment. A diagnosis alone is never sufficient.
In order for a medical report to furnish the Social Security Administration with sufficient medical evidence, medical evidence, including clinical and laboratory findings, should be complete and detailed enough to allow Social Security to make the disability determination. In addition, the report should enable Social Security to determine the nature and limiting effects of the impairment(s), its probable duration, and the claimant's remaining capacity to engage in work related physical or mental activities.
Click here to learn more.

After your patient has applied for benefits, the Division of Disability Determination Services provides access to Electronic Records Express. This electronic disability folder process results in more timely decisions for our disability applicants.
Submitting reports via fax: We will provide you with toll free, secure fax server lines for submitting reports and diagnostic testing. A bar-coded sheet included with our request must be placed on top of each report to assure the report is returned to the proper location and to enable you to get paid for the report.
Submitting reports online: We will work with you to establish a PIN and password to send your reports via a secure (SSA) website. SSA has approved the use of an electronic signature that will allow you to send the signed electronic copy of your report(s) directly to the NJDDS.
If you choose to utilize the SSA Secure Website, you will need to be registered by one of our Professional Relations Staff. Please contact Alexander Balaban, Chief, Professional Relations, at 973-648-6971 or Alex.Balaban@ssa.gov.
Submitting reports via standard mail: If you must mail reports, prompt payment can only be assured if you use the enclosed envelope that we send you. The preprinted envelope and address should not be altered in any manner.
Under the SSI (Title XVI) disability program, an applicant may be found "presumptively disabled," and receive cash payments for up to six months while the formal disability determination is made. When the individual will clearly be found disabled, but required medical evidence is still outstanding, a presumptive disability decision can be made. If it is finally determined that the individual is not disabled, he or she is not required to refund the payments. There is no provision for presumptive disability under the Title II (Social Security Disability Insurance) program.
Your patient does not have to wait a year after the onset of the disability before filing for benefits. However, the impairment must have lasted or be expected to last for a continuous period of not less than 12 months, or result in death.
Your report should present symptoms, signs and laboratory findings that will establish that your patient has a medically determinable impairment severe enough to prevent him or her from working for a year or more or to result in death. In most cases, this initial medical evidence is all that is needed by Social Security to make a disability determination. This is because the evidence provided by you, the treating source, usually is based on a long-term relationship. You are familiar with your patient and can trace or establish the beginning and course of the impairment(s)' response to treatment and prognosis. Social Security Administration guidelines emphasize the importance of the treating source's evidence in the decision-making process.
A team composed of a medical consultant and a claims adjudicator reviews the reports. It is strictly a paper review. The physician or psychologist has no contact with the claimant. The importance of this review lies in the requirement that claims for disability benefits must be reviewed and signed by physicians or qualified psychologists. If the team finds that additional evidence is still needed, the consultant or adjudicator may recontact you for supplemental information.
In the absence of sufficient or current medical evidence of record, Social Security, through the New Jersey Division of Disability Determination Services, may request additional examinations. These consultative examinations or "CEs" are performed by licensed physicians, licensed osteopaths, or a licensed or certified psychologist. While New Jersey maintains extensive CE "panels" and are continually looking for additional CE sources, you, the treating source, are the preferred CE source if you are qualified, equipped and, willing to perform the CE for the fee schedule payment. Fees for CE's are set by each state and vary from state to state.
If your patient tells you that they were not treated in a professional manner, you or your patient should call and report the complaint to the Professional Relations Unit immediately. All complaints are thoroughly investigated and resolved. It is through feedback such as this that we can effectively monitor our panelists. It should be noted that the Consultative Examiner makes no recommendations as to whether or not the claimant is disabled. Their responsibility is to give a report of their clinical findings based on signs, symptoms, and laboratory findings.
We currently employ approximately 70 physicians/psychologists full and part time. From time to time we have openings for part-time positions which we try to fill from pending applications. You may apply by writing to our Medical Director, Joseph Aaron MD, at New Jersey Division of Disability Determinations Services, Post Office Box 649, Newark, New Jersey 07101.
The Professional Relations Unit of New Jersey Division of Disability Determination Services is responsible for recruiting physicians, osteopaths, and psychologists. You can contact Alex Balaban, Professional Relations Chief at 973-648-6971 or Alex.Balaban@ssa.gov. He will be able to explain the process for you to join our CE panel, our fee schedule, and what is expected from a CE panelist.