Safety and Health Awards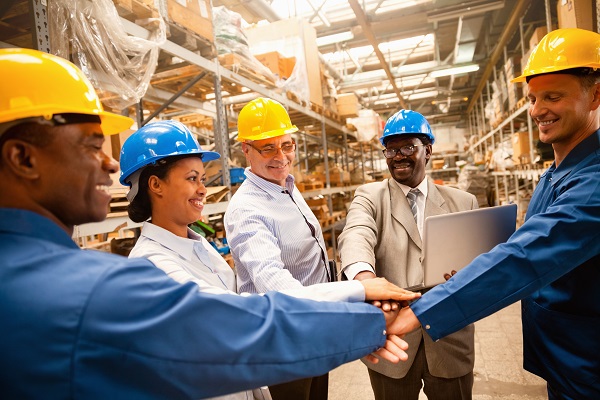 Employers who have effective safety and health programs that result in the prevention of job-related injuries and illnesses and who meet certain program requirements may be eligible to participate in the New Jersey Department of Labor and Workforce Development's safety recognition awards program. This safety recognition is available to both companies in the private and public sector. Participation is on-going as long as the requirements of the program are maintained.
The Safety and Health Achievement Recognition Program (SHARP) is for a single fixed worksite. OSHA defines an establishment as a single physical location where business is conducted or where services or industrial operations are performed. For SHARP, all operations must take place at one physical address. Mobile work activities that take place on and off-site and operations at mobile work sites may affect the participation in SHARP and result in a company not being eligible for SHARP. Examples would be construction and construction like activities that take place at various locations on and off premises and may involve activities such as trenching and excavation, confined space entry, working at heights, etc., where injuries and fatalities may result from struck-by, caught in or between, falls and electrocution hazards or other safety or health hazards.
SHARP has certain eligibility requirements that must be met before a company can enter into the program. In addition to the requirements listed above, other factors that may affect participation in SHARP include:
Company size
Completion of full service safety and health visits by the New Jersey On-site Consultation Program. A full-service visit for SHARP is an On-site Consultation visit that provides a complete, safety and health hazard survey of all working conditions, equipment, processes and OSHA-mandated safety and health programs at the worksite.
Correction of all identified hazards
Safety and Health Management System (with employee participation)
An Action Plan with milestone dates to improve the company's safety and health program
At least one year of operation history at the fixed worksite
Illness and injury DART and TRC rates below the national average in the current BLS report
If covered by OSHA/PEOSH process safety management standard a comprehensive review by a qualified individual to ensure compliance
OSHA/PEOSH inspection history
Negative incentive programs that discourage reporting of injuries
Whistleblower case(s)
Environmental issues
Death of an employee
In addition to SHARP, the New Jersey Department of Labor and Workforce Development has a Governor's Occupational Safety and Health Awards program. Since its inception in 1927, thousands of awards have been earned and the program has played an important role in promoting a safer and healthier workplace. The program, currently sponsored through an Alliance between NJDOL, OSHA, and the New Jersey State Industrial Safety Committee, is open to all places of employment, both public and private.
To qualify:
Your company must be part of OSHA's Voluntary Protection Program (VPP), NJDOL's Safety and Health Achievement Recognition Program (SHARP), or ISO 45001.
Your company must have taken advantage of the NJDOL's OSHA On-Site Consultation Program in 2022 or 2023.
You must have low employee injury and illness rates at your company.
Applications to participate in the Governor's Occupational Safety and Health Awards are due by July 15 (based on the previous year's OSHA 300 logs). Awards will be issued during OSHA's Safe + Sound week. OSHA's Safe + Sound campaign focuses on workplace safety and health programs, which include management leadership, worker participation, and a systematic approach to finding and fixing hazards. This campaign goes hand in hand with the Governor's Award program, providing an excellent opportunity to recognize awardees.
The application for the Governor's Occupational Safety and Health Awards may be found here.