NJDOT DBE SUPPORTIVE SERVICES PROGRAM – 2nd GRADUATING CLASS

(Trenton) - The NJDOT Division of Civil Rights & Affirmative Action is proud to announce the graduation of the second (2018) cohort from its Supportive Services Program (SSP), the Bridge to Success. The Program provides in-depth advanced business and technical training to certified DBE firms in construction and support services. The program is managed by r6catalyst, a New Jersey-based M/W/DBE certified management and marketing consulting firm.

The 2018 cohort of graduates were selected from over 50 applicants and comprised of 15 firms in NJ and PA – A&D Landscaping, ABC Construction, CC Timoney, Checkmate Communications, Clean Earth Materials, Copertino Earth Materials, Empire Construction, Environmental Construction (ECSI), IJB Electrical, Iron Lady Enterprises, J&G Trucking, Recovery Environmental, Veterans Contracting, WCR Construction, Williams Electrical & Mechanical. The SSP involved intensive 21 classroom training sessions in a number of business and technical topics including business strategy and planning, human resources and organizational development, marketing, public procurement, doing business with NJDOT, bonding, accounting and financial management, construction project management, technology, legal matters, etc. In addition, participants received individualized, one-on-one coaching, technical assistance, and guidance and tools to develop strategic business plans for their firms. During the course of the Program, the DBE firms in the cohort, mostly subcontractors, were provided the opportunity to network and find bidding opportunities with prime and general contractors working with NJDOT. The 2018 Program saw several participants successfully developing contractual relationships with one another as well as with larger prime contractors.

We applaud the success and commitment of the graduates who not only took time to attend the training but also apply what they learned to their businesses.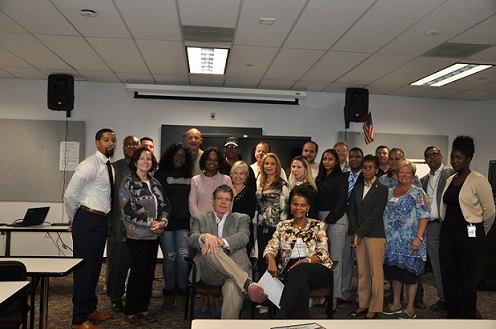 NJDOT is committed to increasing diversity and participation of Disadvantaged Business Enterprises (DBEs) on federally funded highway, street, and bridge construction NJDOT projects.

The application period for 2019 SSP will close on January 18, 2019. Find more information at: https://r6catalyst.com/njdotssp/applynow/ For related inquiries, contact: njdotssp@r6catalyst.com or DOT.DBE_ESBEPrograms@dot.nj.gov