Environmental Constraints
Natural Vegetation
The primary upland wooded areas are located at the eastern end of the study area along the northbound and southbound lanes of I-295 and at the southern end of the study area, just north of I-295 and west of Essex Street. Upland vegetation of the study area is dominated by hardwood species such as tulip poplar, sweet gum, black cherry, white oak and white ash. A wide variety of herbaceous species is also found in this area including wild grape, milkweed, ragweed, poison ivy, common reed, Massachusetts's fern and Virginia creeper. In addition to the native species observed, numerous invasive, nuisance and/or opportunistic species were observed.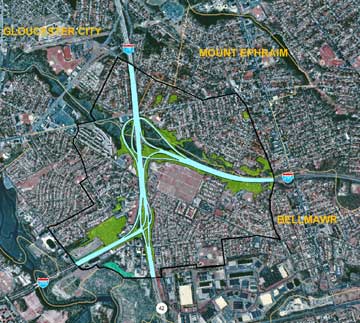 Natural Vegetation Map

(pdf 518k)





The file listed above is in Portable Document Format (PDF). You will need Adobe Acrobat Reader to view this file, which is available at our state Adobe Access page.