In the Spotlight
What's New
Rules and
Regulations
Vital Records
Health Happenings
Palliative and End of Life Care
How do I...?
How can we help you today?
0

Web Pages

0

Health Facilities

0

Job Openings
About the New Jersey Department of Health
Welcome to the New Jersey Department of Health
Cathleen D. Bennett
Commissioner
P.O. Box 360
Trenton, NJ 08625
Search for Offices & Programs
Your Health
Show information specifically for:
Healthcare Facilities & Services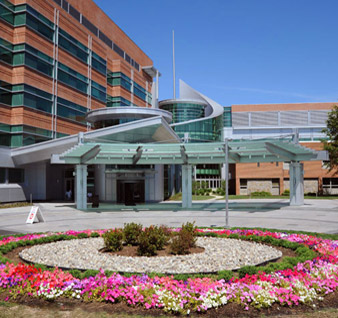 New Jersey is home to over 2000 licensed hospitals, nursing homes, and medical care facilities. Search for a facility, or learn more about the Division of Certificate of Need and Licensing, Division of Health Facility Survey and Field Operations and Office of Health Care Financing.
Public Health
Last Reviewed: 11/16/2015
Health IT, Facts & Findings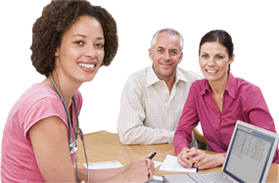 New Jersey's Three Part Approach to Health Information Technology:
Helping providers transition to electronic health records
Establishing Health Information Organizations
Connecting through a Statewide/Nationwide Exchange
What's New
Last Reviewed: 10/14/2016
Rules, Regulations, Policies & Requirements
Legal and Regulatory Compliance
Fees
Additional Resources
Last Reviewed: 10/19/2016
New Jersey Vital Records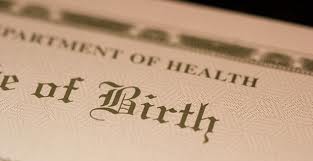 The Office of Vital Statistics and Registry registers vital events and maintains the following vital records:
- Adoptions – foreign and domestic
- Birth, marriage and death records
- Civil union records
- Domestic partnership records
Health Happenings
Loading ..
Events on Select Date Above*
Event dates are marked with an asterisk (*). Please select a date above to see the events for that day.
Mark Your Calendar
Palliative and End of Life Care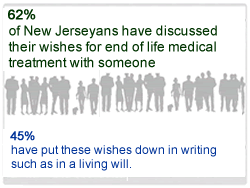 Planning for end-of-life care is important for ensuring that your medical preferences are properly carried out by your health care provider.
These resources are designed to make end-of-life decisions clear so that loved ones and medical professionals know what steps should be taken on your behalf.