Family Leave Insurance for Young Workers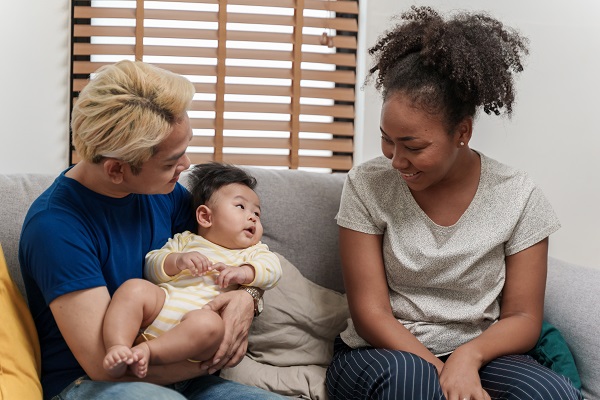 Family Leave Insurance provides New Jersey workers cash benefits to bond with a newborn, newly adopted, or newly placed foster child. You can also use these benefits to provide care for a seriously ill or injured loved one or to handle certain matters related to domestic or sexual violence. Loved ones may include any individual you consider to be family.
There is no age requirement to apply for these cash benefits. Family Leave Insurance pays 85% of your average wages, up to a maximum of $993/week in 2022.
You can claim Family Leave Insurance benefits in one continuous 12-week period, or you may split your leave up into multiple periods on a daily/weekly basis and claim up to 56 days total (8 weeks).
Check out our podcast series to learn more about Family Leave Insurance.
New Jersey workers are encouraged to apply.
Family Leave Insurance is available to most New Jersey workers
To have a valid claim for Family Leave Insurance, you need to have paid into the program through your employment and meet minimum earnings requirements.
Your employer must report your wages to the state after each calendar quarter. When reviewing your claim, we look at earnings reported for 5 completed quarters before the week your disability began. The first 4 quarters of that time frame is the base year.
To qualify for Family Leave Insurance in 2022, you must have worked 20 weeks earning at least $240 weekly or have earned a combined total of $12,000 in the base year.
Your regular base year period consists of 52 weeks and is determined by the date you apply for benefits, as outlined in the chart below:
If your claim is dated in:

Your claim is based on
earnings from:

January 2022
February 2022
March 2022

October 1, 2020, to September 30, 2021

April 2022
May 2022
June 2022

January 1, 2021, to December 31, 2021

July 2022
August 2022
September 2022

April 1, 2021, to March 31, 2022

October 2022
November 2022
December 2022

July 1, 2021, to June 30, 2022

The wages earned during your base year will determine the amount of weekly benefits you may receive. It also determines total amount you can receive throughout the life of a claim.
You can apply for Family Leave Insurance benefits online, in the mail, or by fax. Instructions for filing your claim are included in the application.
Learn more about how to apply here.