Overview


The construction on this project has been completed.
The New Jersey Department of Transportation's (NJDOT) federally funded $34 million project to provide needed improvements to the intersection of Route 1&9 and 35 in Woodbridge Township, Middlesex County that began in February 2006 will continue through November 2008.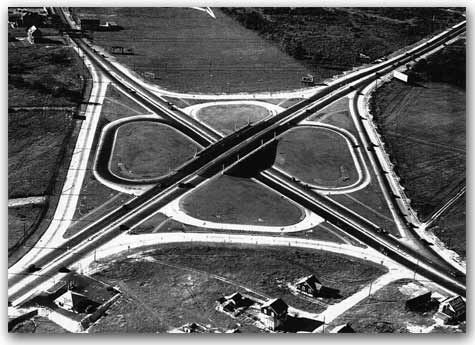 The new Route 1&9/35 Interchange, looking northwest, circa 1929.