How You'll Get Your Money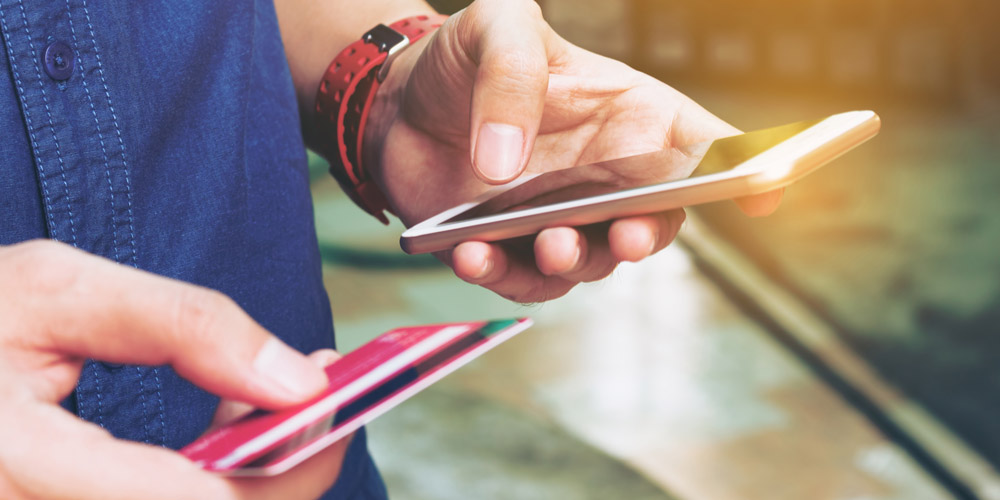 We pay benefits using a prepaid debit card, a convenient and secure way for you to access your benefits.

Step 1: Check Your Mail
Once your application is approved, you'll be mailed a Money Network/My Banking Direct prepaid Visa debit card in a plain envelope with an Omaha, NE return address. Click here to check the status of your application and see when a payment has been made. Benefit payments are available from your debit card within three business days of the payment date.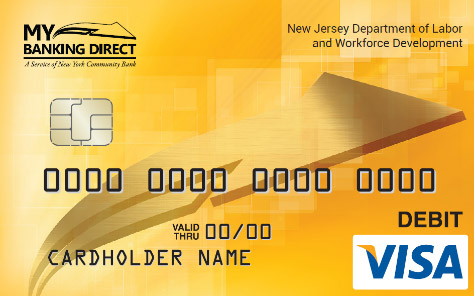 Step 2: Activate Your Card
The Department of Labor and Workforce Development only processes benefit payments. We do not directly issue or administer the debit card account.
To activate your card, contact My Banking Direct toll-free at 888-292-0059 or visit mbd.everywherepaycard.com. You can also:
check your balance
transfer funds from your debit card account to your personal savings or checking account
report a lost, stolen, or damaged stolen debit card
change or reset your PIN
get more information about your debit card, including any transaction fees that may apply
Tip: Don't immediately throw your debit card away after you stop receiving benefits. The prepaid debit cards are valid for approximately six months after you withdraw all the funds from the card (having $0.00 balance). Should you be approved for Temporary Disability, Family Leave, or Unemployment Insurance benefits again within that six-month period, we can issue benefits on this same debit card account. After six months, you'll get a new Money Network/My Banking Direct debit card the next time you apply and are approved for benefits.
Step 3: Get Your Money
Your debit card can be used everywhere VISA debit cards are accepted: in stores, online, and to make purchases by mail or phone. There are no bank fees when you use your card for purchases from a merchant. You can get cash from thousands of ATM's nationwide and from tellers at any bank or credit union that accepts VISA, but some may charge a fee for use.
Looking for ATMs?
Download the Money Network mobile app (for Apple and Android devices) and click Find Surcharge-Free ATM to enter your ZIP code.

Want to transfer funds to your primary banking account?
Download the Money Network mobile app (for Apple and Android devices) and go to Move Money Out > Send Money to External Bank Account.
No longer have your card?
If your debit card is stolen, or becomes lost or damaged, immediately call Money Network/My Banking Direct at 888-292-0059. There is one free replacement per calendar year. Additional replacement cards cost $10 each.
Was your claim routed to Disability During Unemployment (DDU) or Family Leave During Unemployment (FLDU) for processing? If you received Unemployment Insurance benefits with direct deposit to your checking or savings account within the last 28 days, this option will remain in effect for your DDU or FLDU claim. Your DDU/FLDU benefit payment will continue to be deposited directly to that account. If it has been more than 28 days since your last Unemployment Insurance benefit payment, your payment method will revert back to the debit card originally issued to you by the Division of Unemployment Insurance.
Still have questions about your debit card? Check out our Debit Card FAQ here.