2021 Pinelands Speaker Series
The New Jersey Pinelands Commission hosts these Pinelands-themed webinars as part of the series. All of the webinars are livestreamed on the Commission's YouTube channel. The Commission will send out weekly notices with links to the presentations, which will also be recorded and archived for later viewing.
Click here for a listing of all the webinars and other presentations.
2022 Pinelands Short Course
Save the date - Saturday, March 12, 2022 - 33rd Annual Pinelands Short Course
A day-long event featuring educational presentations that explore the unique history, ecology and culture of the Pinelands!
Course contend and details will be relaeased in December, and registration opens the first week of January 2022.
2021 Pinelands Summer Short Course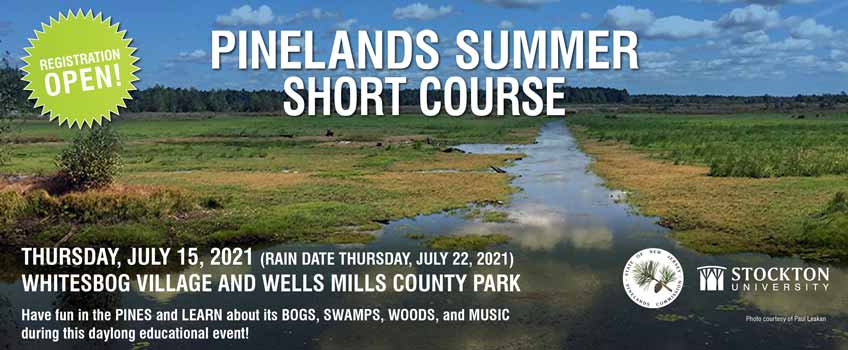 Thank you all, for particapating and see you next Spring!
2021 Pinelands Short Course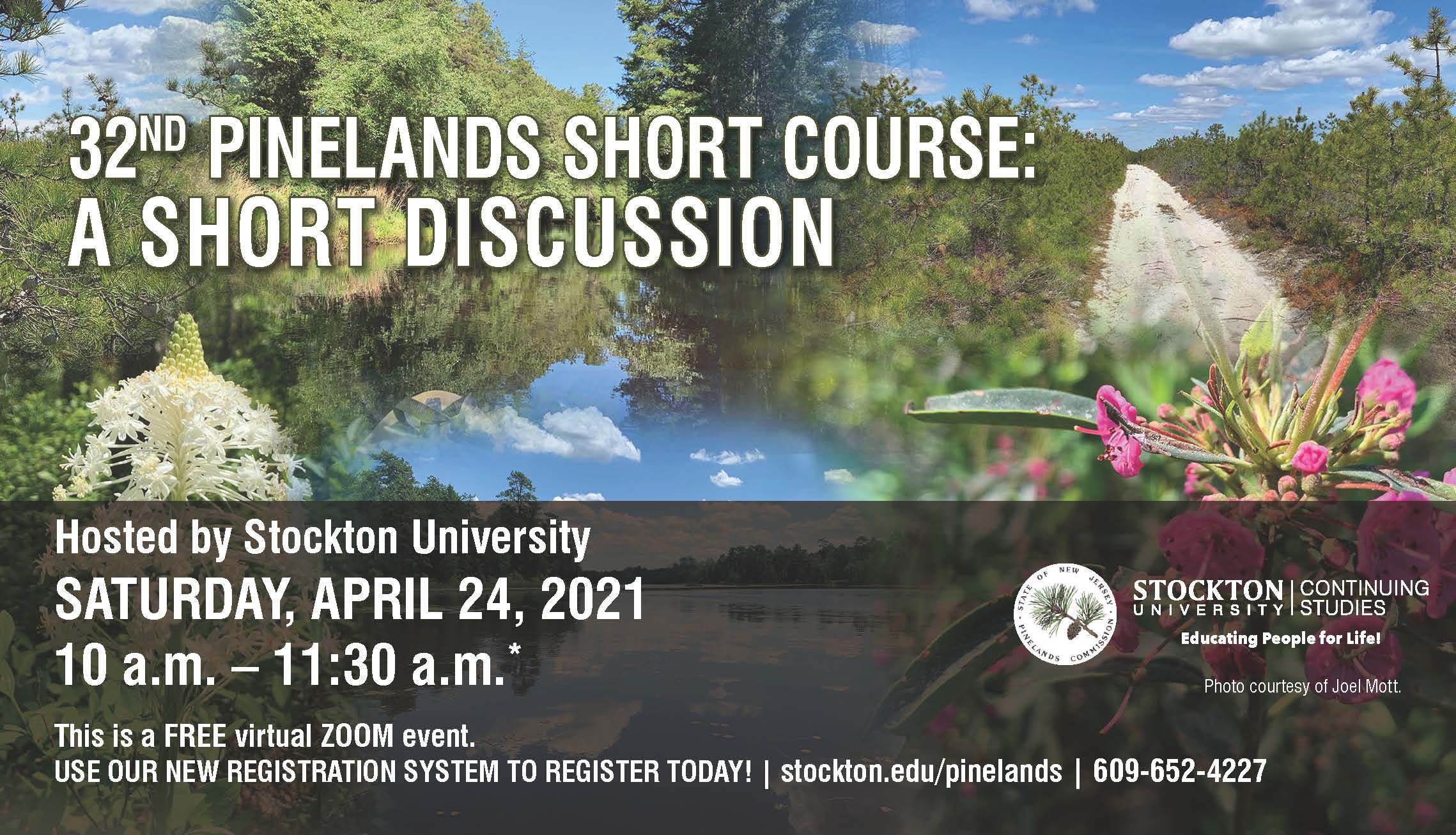 April 24, 2021 10:00 a.m. – 32nd Pinelands Short Course
A Short Discussion.
The Pinelands Commission and Stockton University hosted a lively discussion with several Pinelands enthusiasts. To watch a boardcast of the disscussion, please visit the Commission's YouTube Channel
Pinelands News and Events E-mail Alert
For more information sign up below for the Pinelands News and Events E-mail Alert. E-mail alerts will be sent apprising you of important messages regarding important Pinelands news and upcoming educational events. Thank you.

Pinelands Events Calendar
(This calendar lists a variety of events throughout the Pinelands.)