2022 Pinelands Summer Short Course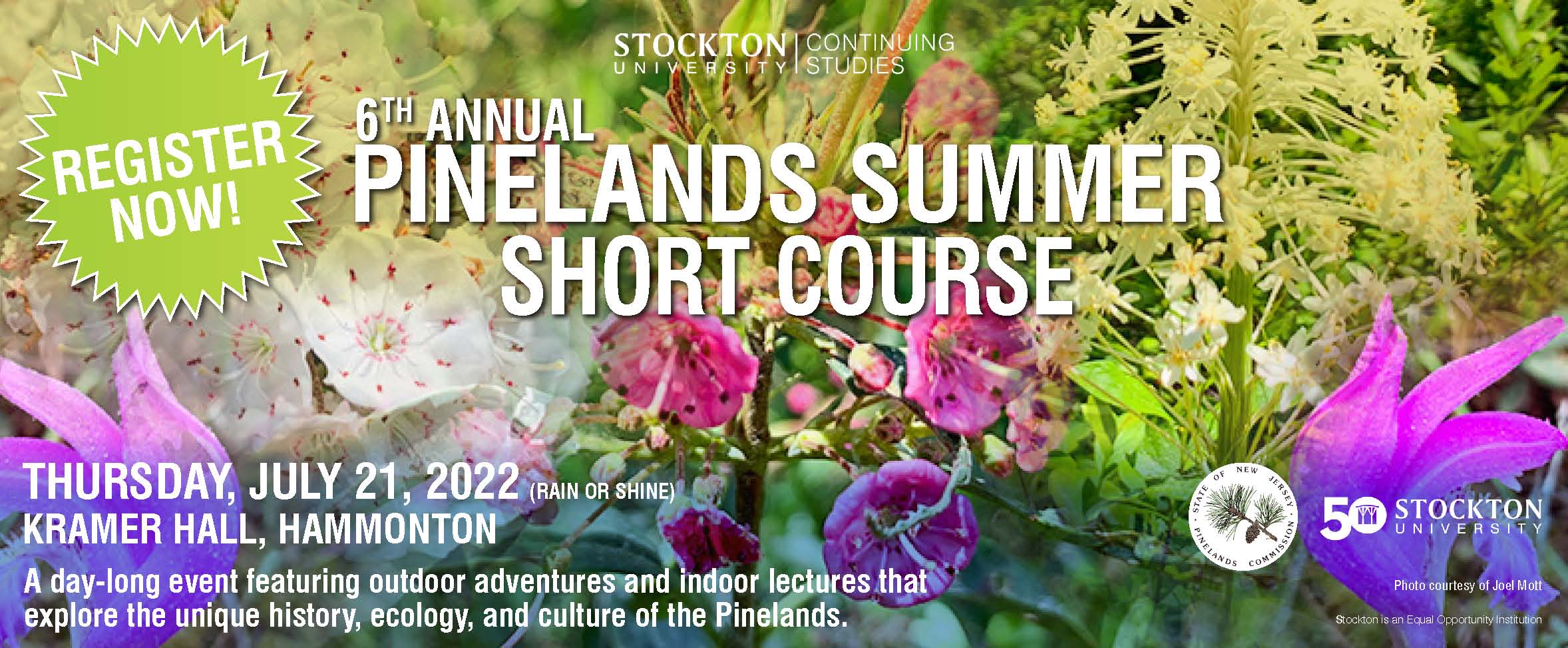 Registration is now open, to see the classroom and fieldtrips descriptions and to register on-line go to: Stockton.edu/pinelands
If you have questions regarding registration, please call Stockton's Continuing Studies Office at: 1(609) 652-4227
Questions regarding the classroom sessions and the outdoor fieldtrips call the Commission's Public Programs Office at: 1(609) 894-7300 ext. 125
Thank you, for your interest in the Pinelands and see you there!
2022 Pinelands Speaker Series
The New Jersey Pinelands Commission hosts these Pinelands-themed webinars as part of the series. All of the webinars are livestreamed on the Commission's YouTube channel. The Commission will send out notices with links to the presentations, which will also be recorded and archived for later viewing.
Click here for a listing of all the webinars and other presentations.
Pinelands News and Events E-mail Alert
For more information sign up below for the Pinelands News and Events E-mail Alert. E-mail alerts will be sent apprising you of important messages regarding important Pinelands news and upcoming educational events. Thank you.
Pinelands Events Calendar
(This calendar lists a variety of events throughout the Pinelands.)