Pinelands Commission to host free presentation on the use of native trees and shrubs to support wildlife at 3 p.m. on September 21, 2023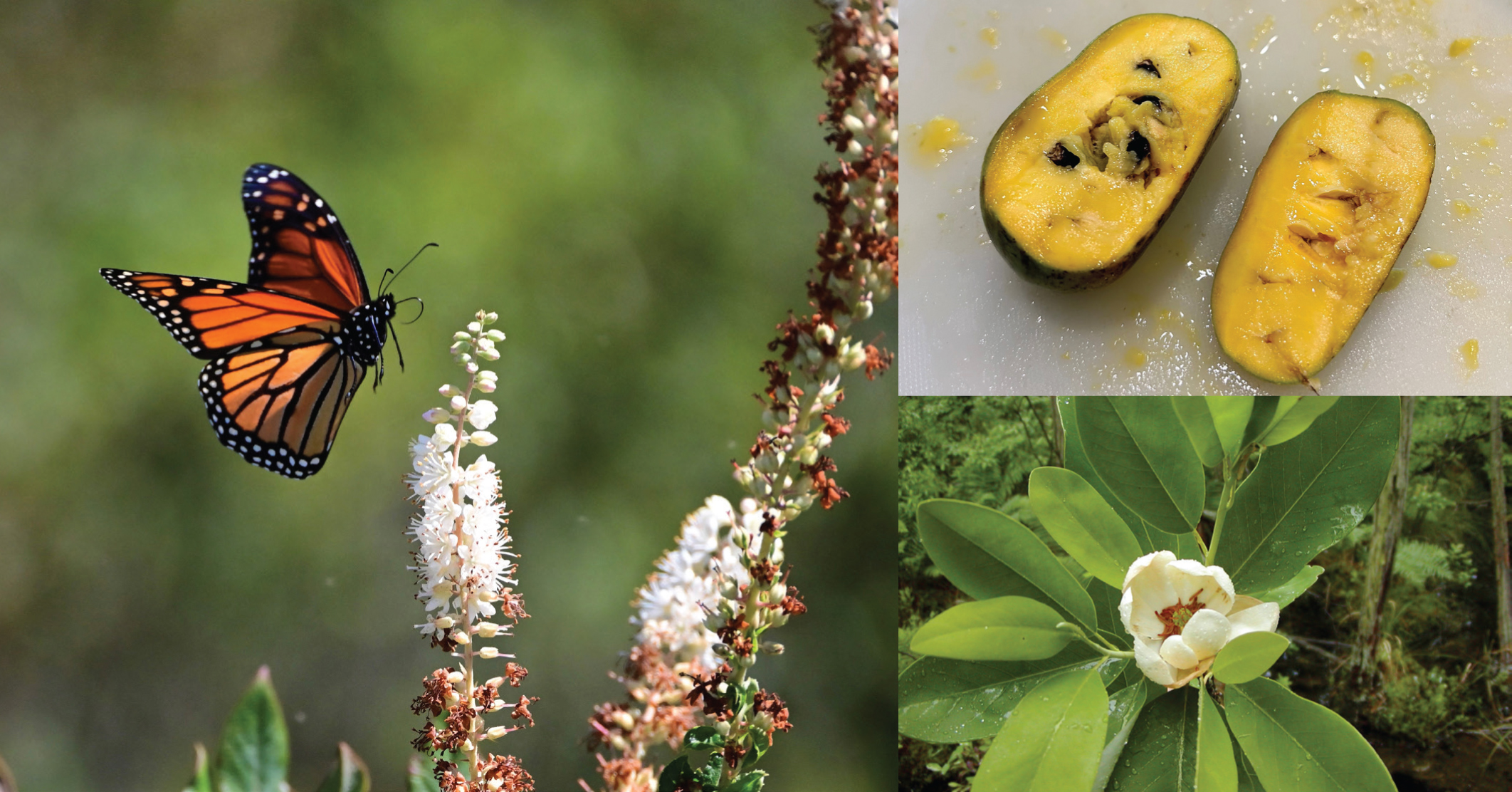 The New Jersey Pinelands Commission will host a free presentation that will highlight the use of native trees and shrubs to support wildlife and will include samples of pawpaw fruits and a guided tour of the agency's rain and bog gardens. The event will be held at 3 p.m. Thursday (Sept.21st) in the Richard J. Sullivan Center at 15 Springfield Road in Pemberton Township.

To register and for directions, please click here.

Presenter Becky Laboy, Education Outreach Specialist for the Ocean County Soil Conservation District, will describe how to support wildlife by planting native trees and shrubs in the residential landscape. Food, shelter and nesting habitat are important considerations when making plant selections. Attendees will learn which trees and shrubs make excellent hosts for birds, pollinators and other wildlife in their local landscape. The presentation will be held in the conference room at the Sullivan Center. During the event, attendees will have an opportunity to sample pawpaw fruits that were grown at the Commission's headquarters. Free pawpaw seeds also will be available for propagating new pawpaw trees, while supplies last. Pawpaws (Asimina triloba) are not specifically native to the Pinelands, but they are native to New Jersey and are a rare species in the Garden State. They produce fruit that tastes like a combination of banana custard and mango. The ripened fruits are enjoyed by humans and wildlife such as birds, squirrels, foxes and raccoons. The tree is also a vital host plant for zebra swallowtail caterpillars.

After the presentation, Commission staff will lead guided tours of the agency's pawpaw grove, bog garden and rain garden, which is teeming with butterflies right now. This is a great opportunity to learn about native plants, try pawpaws and see/photograph butterflies!
2024 - Pinelands Short Course - Save the Date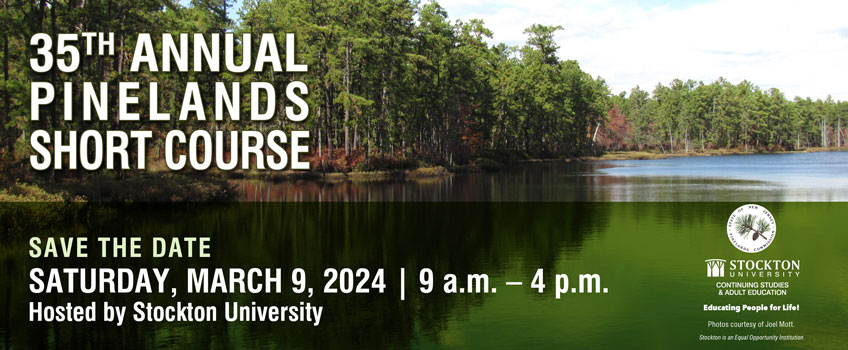 The 35th annual Pinelands Short Course is set for Saturday, March 9, 2024.
The 8th Annual Pinelands Summer Short Course is slated for Friday, June 21, 2024.
2023 - Pinelands Summer Short Course
Scenes from the Seventh Annual Pinelands Summer Short Course - Friday, June 23, 2023
Pinelands News and Events E-mail Alert
For more information sign up below for the Pinelands News and Events E-mail Alert. E-mail alerts will be sent apprising you of important messages regarding important Pinelands news and upcoming educational events. Thank you.
Pinelands Events Calendar
(This calendar lists a variety of events throughout the Pinelands.)