The Pinelands Commission's 15-member board consists of seven members who are appointed by the New Jersey Governor, one member appointed by each of the seven Pinelands counties, and one member appointed by the U.S. Secretary of the Interior. The gubernatorial appointees are subject to the review and consent of the NJ Senate.

Commission members serve staggered, three-year terms and are uncompensated for their service. Commissioners devote significant personal time to their Pinelands duties. The full Commission meets monthly. Additionally, like many legislative bodies, the Commission is divided into various committees that also meet monthly. There are also regular public meetings ranging from public hearings on specific development projects and regulatory issues to forums and panel discussions on topical issues. Each of these responsibilities may require many hours of review and preparation, meetings with other agencies and stakeholders and consultation with Pinelands staff. Here are biographical sketches for the 15 Commissioners:
Laura E. Matos, Chair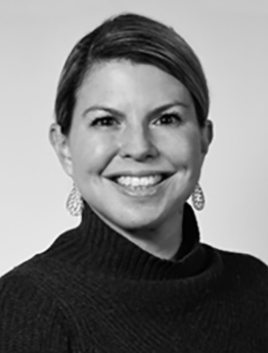 Ms. Matos joined the Commission as a gubernatorial appointee in January 2022. She is a native of the Pinelands, having grown up in Medford Lakes, and is a seasoned professional with an extensive career in government, public affairs, and communications. Ms. Matos is the New Jersey Managing Director at Kivvit, a national public affairs consulting firm. She works across multiple client teams firmwide, specializing in advocacy, coalitions management, and public education efforts. Ms. Matos worked in the New Jersey Governor's Office for eight years for Governors McGreevey, Codey, and Corzine, working in Operations, Legislative Affairs, Cabinet Affairs and as an Assistant Chief of Staff. She also served as director of business development and communications at a top New Jersey law firm. She has also served on numerous boards for Governor Phil Murphy, including the 2017 Transportation and Infrastructure Transition Advisory Committee, the Governor's Restart and Recovery Advisory Council and on the New Jersey Complete Count Commission. She serves on the Board of Latina Civic Action and as President of the Board of Latina Civic PAC and previously served on the board of PlanSmartNJ. Ms. Matos attended Rutgers University and lives in Belmar, NJ.


Alan W. Avery, Jr., Vice Chairman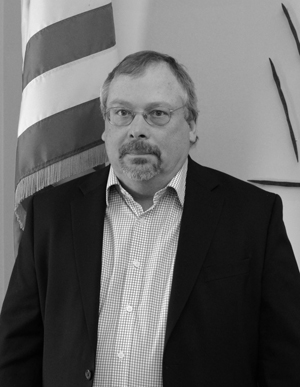 Mr. Avery served as the Ocean County representative on the Commission from 1983 to 2005 and was reappointed as the county representative in December of 2013. He has served as the Commission's Vice Chairman since 2018. He also served in that capacity from 1995-2005. Mr. Avery retired as the Ocean County Administrator, after many years of service as the county's Planning Director and Director of Solid Waste Management. Mr. Avery is currently the Chairman of the Ocean County Natural Lands Trust Advisory Committee. He is a member of the New Jersey Local Finance Board, and he serves as an alternate member of the Ocean County Planning Board. He also serves as a Commissioner on the Ocean County Utilities Authority. Mr. Avery holds an undergraduate degree from Colgate University, as well as a master's degree of City and Regional Planning from Rutgers University.
Daniel Christy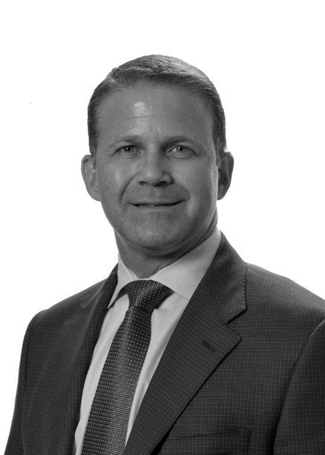 Mr. Christy was appointed to serve as Gloucester County's representative on the Pinelands Commission in 2019. He is serving his second term on the Gloucester County Board of Chosen Freeholders, where he oversees the Department of Public Safety & Veterans Affairs. As a Carpenter for over 30 years, he has helped organize and has participated in various charitable projects through the Carpenters Union, including wheelchair ramps, VFW Post remodels and additions, and post hurricane Sandy relief projects. In the past, Dan has served on the Gloucester County Improvement Authority, the Washington Township Planning Board, and the Washington Township Environmental Committee.
John Holroyd, Jr.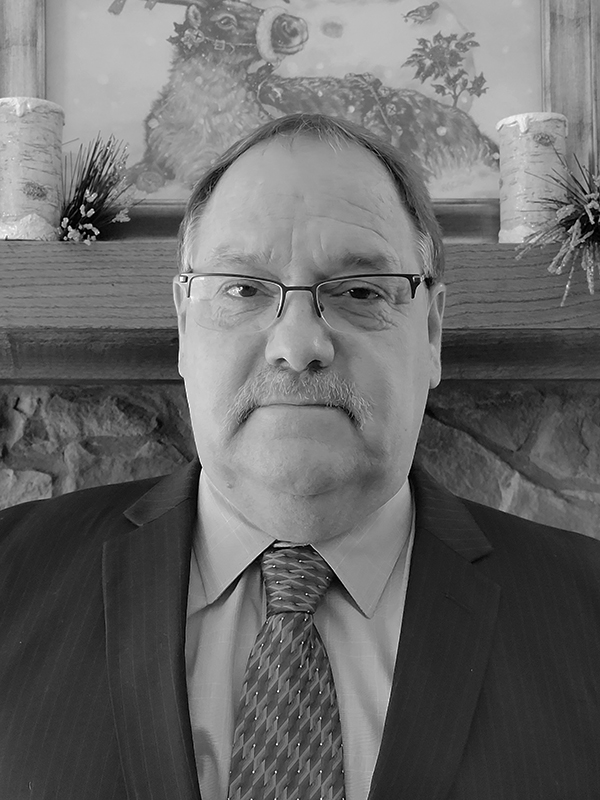 Mr. Holroyd was appointed to serve as Camden County's representative on the Commission in January 2022. He has lived in Winslow Township since 1985. Mr. Holroyd was an electrician for 17 years, and he attended classes at Atlantic, Camden and Gloucester County Colleges. He has been a licensed inspector for electric, fire, plumbing, buildings, and multi-family dwellings, and a construction official in several New Jersey municipalities for more than 20 years. He is a member of Winslow Township's Planning Board, Environmental Commission and Green Team. He also serves as Winslow's representative on the Pinelands Municipal Council, and he is a member of Berlin Township's Planning Board.


Jerome H. Irick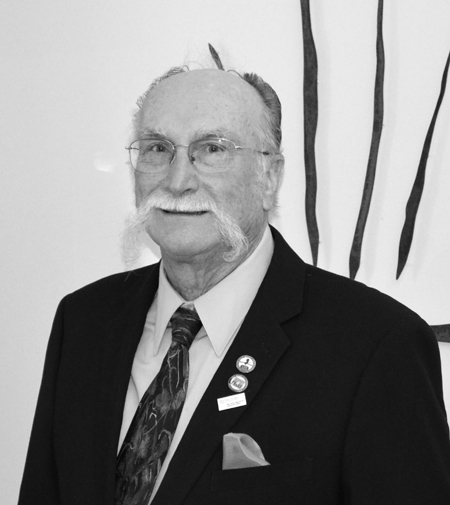 Mr. Irick joined the Commission as Atlantic County's representative in March 2019. He is a fourth generation farmer of approximately 75 acres in Buena Borough. Mr. Irick serves on the Rutgers Board of Managers, and he is the past President of the Atlantic County Board of Agriculture. In addition to farming, Mr. Irick is a professional Licensed Engineer and a licensed Professional Planner. He earned a Bachelor of Science in Civil Engineering from Clemson University, and he has owned and operated a small consulting civil engineering firm in Vineland, NJ, since 1984.
Jane Jannarone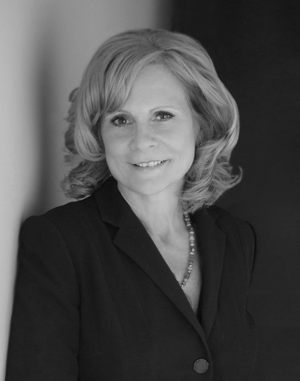 Ms. Jannarone joined the Commission as Cumberland County's representative in June 2014. She is a Real Estate Broker with more than 25 years of experience. Ms. Jannarone owns and manages her Real Estate Company in Vineland. She serves on the Greater Vineland Chamber of Commerce, Cumberland County Board of Realtors, the Welcome Home Committee for Veterans, and is a former member of the Cumberland County Board of Chosen Freeholders. Ms. Jannarone grew up on the Maurice River in Millville. The 256-acre property is home to wild rice marshes, white cedar swamps, pine trees and habitat for bald eagles, and it was preserved in honor of her father, as the Harold N. Peek Preserve.
Theresa Lettman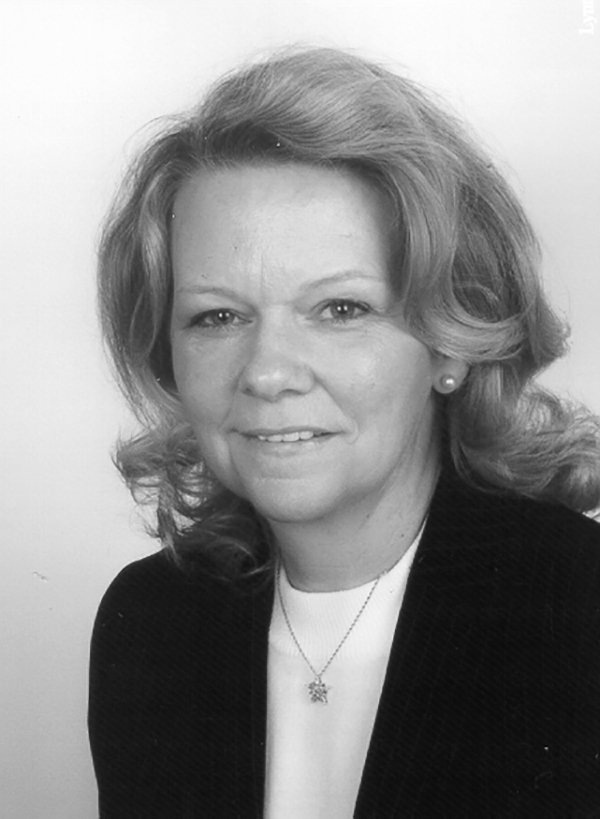 Ms. Lettman joined the Commission as a gubernatorial appointee in January 2022. She has been a resident of Ocean County for 52 years and currently lives in Manchester Township. Ms. Lettman monitored activities in the New Jersey Pinelands while working for the Pinelands Preservation Alliance (PPA), a non-profit organization, for 26 years. She retired from PPA in 2016. Ms. Lettman has been a Board Member and Secretary for the New Jersey Natural Lands Trust since 1995. She has been a member of the Ocean County Solid Waste Advisory Council since 1990. Ms. Lettman is a former member of the Manchester Township Council and the Ocean County Natural Lands Trust Advisory Committee.
Edward Lloyd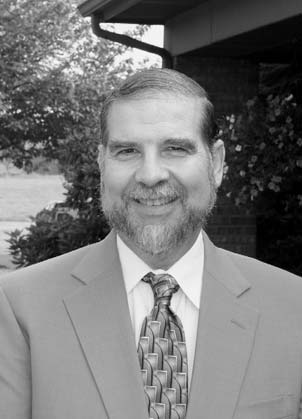 Mr. Lloyd joined the Commission as a gubernatorial appointee in 2002. Possessing a strong background in New Jersey environmental law, Mr. Lloyd is Clinical Professor of Environmental Law at Columbia Law School. He previously served for 15 years as Director of the Rutgers University Environmental Law Clinic. Mr. Lloyd is General Counsel and past Executive Director of the New Jersey Public Interest Research Group. He has served on the New Jersey Supreme Court Committee on Environmental Litigation, and has testified before Congressional and legislative committees on issues including energy conservation, solar power, clean water standards and regulations, freedom of information, water supply planning and conservation, and solid waste. A graduate of Princeton University, Mr. Lloyd holds a Juris Doctor from the University of Wisconsin.
Mark S. Lohbauer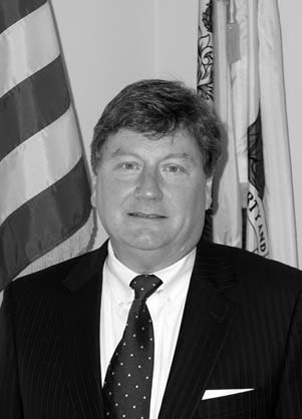 A resident of Pennsauken, Mr. Lohbauer joined the Pinelands Commission in July 2011. Since 2004, Lohbauer has been a principal of JGSC Group, a retail market-making firm that focuses on revitalizing downtown commercial corridors. Prior to joining JGSC, he served as the Director of Policy & Communications for the New Jersey Economic Development Authority, following several years as the Assistant State Treasurer and practicing law in Philadelphia. A former member of the Pennsauken Township Committee and Camden County Board of Chosen Freeholders, Lohbauer has long been active in environmental issues, primarily in the promotion of alternatives to waste incineration. He holds a Juris Doctor degree from Rutgers University.
Davon McCurry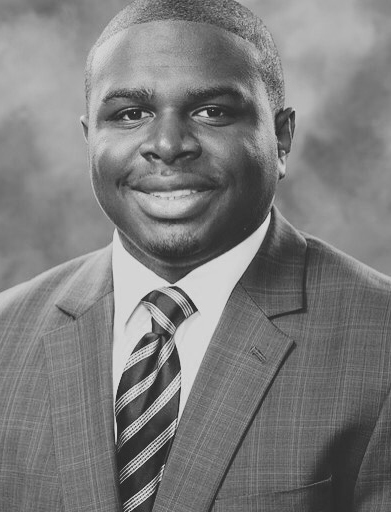 Mr. McCurry joined the Commission as a gubernatorial appointee in January 2022. He is the Deputy Head of Government and Market Affairs for New Jersey at Ørsted, where he helps to develop and implement strategies to ensure the successful advancement of Ørsted's existing New Jersey offshore wind projects and shape Ørsted's position and standing in the state. Additionally, he is specifically responsible for the company's stakeholder relationships in Atlantic City. He previously served as Director of Legislative Affairs at the New Jersey Department of Environmental Protection. As Director, Mr. McCurry served on the Commissioner's senior leadership team, managing the Department's intergovernmental relations with the state Legislature and New Jersey's congressional delegation. Mr. McCurry is a graduate of Rutgers University–New Brunswick. As a resident of Willingboro, he serves as a member of the Willingboro Zoning Board and the Willingboro Environmental Commission. He previously served as a member of the Burlington Township Planning Board. In 2014, Mr. McCurry was one of the recipients of the Burlington County Times' 40 under 40 award.
Jonathan D. Meade
Mr. Meade was appointed as the federal representative on the Commission in December 2021. He has served as the Associate Regional Director for Resource Stewardship and Science for the National Park Service's (NPS) Northeast Region in Philadelphia since January 2018. Prior to his current post, he had served as the NPS' Deputy Regional Director for the Northeast Regional Office since 2014. In his current role, he leads the NPS' efforts to manage natural and cultural resources and oversee planning and compliance activities across a 13-state region. Prior to his current work at the NPS, Mr. Meade served as the Director of Watershed Programs for the Pennsylvania Environmental Council, and as the Executive Director of the Pennsylvania Organization for Watersheds and Rivers, as well as the Executive Director of the four-state Highlands Coalition and the Vice President of Planning for the Heritage Conservancy. He also worked in the National Park Service's Washington, D.C. headquarters, leading their business management group. Mr. Meade holds a bachelor's degree in ecology from the University of Richmond and a master's degree from Yale University's School of Forestry and Environmental Studies. He was a Fulbright Scholar at the University of Alberta.
William Pikolycky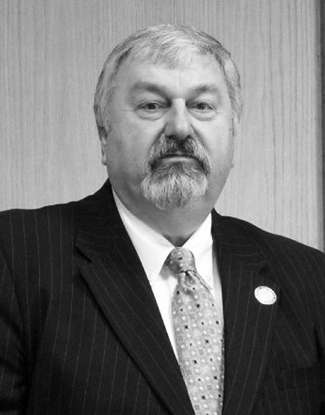 A resident of Woodbine Borough, Mr. Pikolycky has represented Cape May County on the Commission since January 2018. Mr. Pikolycky has served as Woodbine's Mayor since 1990, and he has Chaired the Pinelands Municipal Council. Mr. Pikolycky serves on the Board of Trustees for Sustainable Jersey, the Board of Trustees of the Woodbine Developmental Center, and on the Executive Board of the New Jersey League of Municipalities. Additionally, he serves as the Director of the New Jersey Conference of Mayors, and he is a member on the Advisory Board of Anne Azeez Hall at Stockton University in Woodbine. Mr. Pikolycky was employed by the State of New Jersey for 27 years before retiring in 2002 from the position of Executive Assistant in the Department of Military and Veteran Affairs. He is a graduate of the Camden County Police Academy and Rutgers University (Camden) Certified Public Manager Program.
Gary Quinn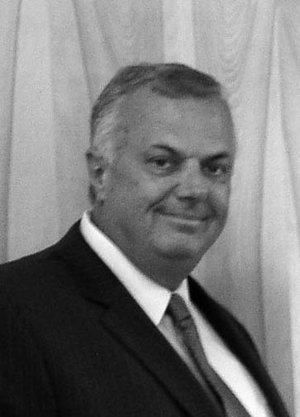 Mr. Quinn joined the Commission on July 2011. Mr. Quinn was sworn-in to his first three-year term on the Ocean County Board of Chosen Freeholders in January 2019. He served as a Lacey Township Committeeman for 15 years. Mr. Quinn is a 25-year member of the Rotary Club of Forked River, and he is a member of the Lacey Township Chamber of Commerce, the Lacey Township Municipal Alliance and the Lacey Township High School Adult Education Advisory Committee. He is the President and Owner of Eastport Builders, a real estate development company that specializes in developing single-family residential developments, multi-family senior housing and commercial site plans throughout southern Ocean County. Mr. Quinn holds a bachelor's degree in environmental studies from Ramapo College.
Doug Wallner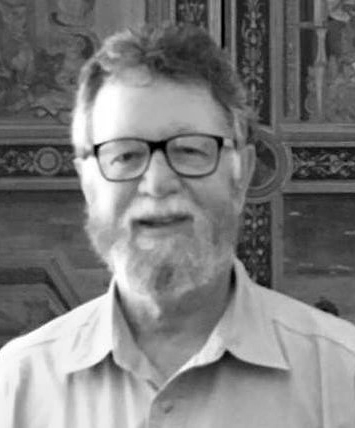 Mr. Wallner was appointed as Burlington County's representative on the Commission in August 2022. He has lived in Evesham Township within the Pinelands National Reserve since 1990. Mr. Wallner studied Biology with an Ecological Emphasis at University of California at Berkeley with graduate studies in Environmental Biology at California State University, East Bay. He retired from the National Park Service in 2012, having served for 34 years in a variety of natural resource and fire management positions. He worked in both small and large parks before ending his career in the regional office in Philadelphia as the Regional Fire Management Officer. As such, he provided leadership for agency fire programs in the 13 northeastern states. He worked closely with state fire programs and departments of environmental protection, including the New Jersey State Fire Warden and others. Since retiring, Mr. Wallner has been active in the NestWatch Program since its inception in 2015 at the Black Run Preserve and currently serves as its Co-Chair. He has served as a Trustee for the Friends of the Black Run Preserve. He has been an active member of the Evesham Township Environmental Commission since 2018. He loves spending time with his daughters and grandchildren who live in Washington, DC and Brooklyn. In his spare time Mr. Wallner and his wife, Betty, enjoy hiking, birding, and tending to native plants in their garden.
Acting Executive Director Susan R. Grogan
A resident of Burlington County, Ms. Grogan has worked at the Pinelands Commission since August 1988. She served as the Commission's longtime Chief Planner and was promoted as the Director of Planning in 2020. In her capacity as Chief Planner, Ms. Grogan authored many amendments to the Comprehensive Management Plan, reviewed thousands of municipal ordinances and master plans to ensure conformance with Pinelands regulations, implemented the Pinelands Conservation Fund land acquisition program that has preserved nearly 9,000 acres to date and supervised Planning Office staff and a wide variety of projects. As Planning Director, she oversees all Planning Office staff and projects, including rulemaking, the Long-Term Economic Monitoring Program, the Pinelands Infrastructure Trust Fund, the Alternate Design Wastewater Treatment Systems Pilot Program and the Pine Barrens Byway, which recently was granted national designation. Ms. Grogan has also served as the Executive Director of the Pinelands Development Credit Bank since 2011. Prior to joining the Commission, Ms. Grogan was the Assistant Land Use Coordinator for Burlington County's Office of Economic Development, where she was responsible for implementing the county's farmland preservation program, among other responsibilities. Ms. Grogan holds a Masters of City and Regional Planning from Rutgers University and a Bachelors of Arts in Government and Sociology from the College of William and Mary. She is a licensed New Jersey Professional Planner and a member of the American Institute of Certified Planners.