Important information for certifying for weekly benefits due to the coronavirus emergency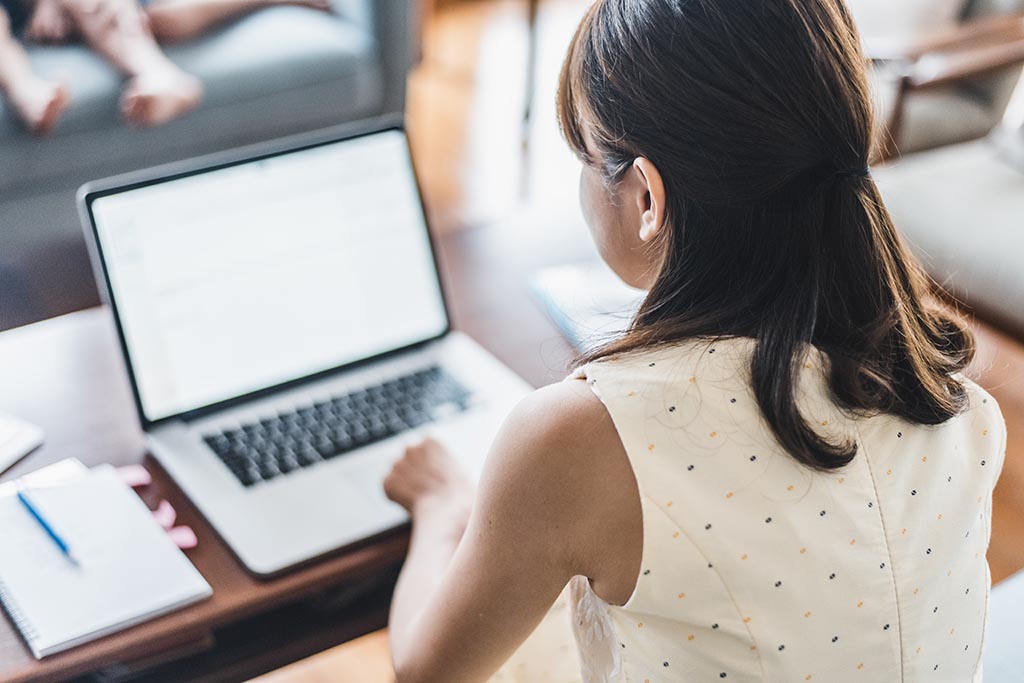 In order for us to process your weekly payment without delay, please follow the below guidelines when certifying for your benefits - to get your money - each week. See the second tab below for the weekly certification guide in Spanish.
Vea a la segunda pestaña para la guía de certificación semanal en español.
The answer to this question should be YES if:
You were physically able to do your work before you lost your job (and you lost your job/hours due to your own coronavirus illness, your need to care for a family/household member with coronavirus, or your employment situation changed because of coronavirus public health emergency); OR
You are out of work temporarily due to an employer-closure related to the coronavirus and expect to return to your job; OR
You are able and available for work.
If you are waiting to be recalled to your present job, or delaying your job search until this natural emergency ends or subsides, you should answer YES.
If you refused an offer of work due to concerns related to the travel/stay-at-home restrictions of the coronavirus pandemic, or because you were ill with coronavirus, or because you wouldn't be able to care for a coronavirus-affected family member, or care for a dependent whose place of care or school is closed because of coronavirus, you should answer NO.
If you are a student and just filed this unemployment claim as a result of the coronavirus emergency, and the Division of Unemployment Insurance has not reviewed your school status, please answer NO to this question (even if you are attending school online) at this time.
If you are a student who filed an Unemployment Insurance claim prior to this emergency, and have already provided the department with your school information, and your school is currently closed due to the coronavirus, please answer this question in the same manner (Yes or No) you would have prior to the school closing.
If your separation is temporary and was caused by the coronavirus emergency, please answer NO to this question. However, if you receive any type of wage while you are not working, answer YES TO QUESTION #7 (see below) AND REPORT THE AMOUNT THERE.
If you are currently paying into a pension or other retirement plan but you are not receiving payments, you should answer "NO."
If you are receiving pension payments from an employer who is not listed you should also answer "NO."

You should answer "YES" if you are currently receiving pension or other retirement benefit payments from one of the employers in the list.
If you did any work (or received any payment for work previously completed) between the designated dates, answer YES and report what you earned.
IF YOU ARE RECEIVING PUA, to avoid payment delay, use ONLY question 7B – "Other than self-employed income" – to report ALL types of wages/commissions you received this week (even if the earnings were in self-employment). In 7A, choose "NO."
If you know you will not have work the following week, immediately (no later than Saturday of the week in which you are claiming) follow steps to REOPEN/REASSERT THE CLAIM. If you received holiday/vacation/sick pay from your employer during this week, report that information here.
Pregunta 1: ¿Estuvo capaz y disponible para trabajar?
La respuesta a esta pregunta debería ser SÍ/YES si:
Usted fue físicamente capaz de hacer su trabajo antes de perderlo (y perdió su trabajo / trabajó menos horas debido a su propia enfermedad por coronavirus, su necesidad de cuidar a un miembro de la familia / hogar con coronavirus, o su situación laboral cambió debido a coronavirus); O
Usted está sin trabajo temporalmente debido a un cierre del empleador relacionado con el coronavirus y Usted espera regresar a su trabajo; O
Estuvo capaz y disponible para trabajar.
Pregunta 2: ¿Estaba buscando trabajo activamente?
Si está esperando que lo llaman para volver a su trabajo actual o demorando su búsqueda de trabajo hasta que esta pandemia finalice o disminuya, debe responder SÍ/YES.
Pregunta 3: ¿Rechazaste algún trabajo?
Si no rechazó una oferta de trabajo debido a las restricciones en movimiento/orden de quedarse en casa de la pandemia de coronavirus, o porque estaba enfermo de coronavirus, o, porque si aceptara trabajo, no podría cuidar a una familia afectada por coronavirus miembro o cuidar a un dependiente cuyo lugar de cuidado o escuela está cerrado debido a coronavirus, debe responder NO.
Pregunta 4 - ¿Estaba asistiendo a la escuela/universidad o capacitación laboral?
Si Usted es estudiante y acaba de presentar este reclamo de desempleo como resultado de la emergencia del coronavirus, y la División de Seguro de Desempleo no ha hablado consigo y revisado su estado escolar, responda NO a esta pregunta (incluso si asiste a la escuela/universidad online) en este momento.
Si es un estudiante que presentó un reclamo de seguro de desempleo antes de esta emergencia (en el pasado, pero mientras fue un estudiante), y ya ha hablado con el departamento y proveído la información de su escuela al departamento, y su escuela está actualmente cerrada debido al coronavirus, responda esta pregunta de la misma manera (Sí o No) que tendría que responder antes del cierre de la escuela.
Pregunta 5: ¿Recibió pago de vacaciones o enfermedad durante la semana que comenzó mes-día-2020 y terminó mes-día-2020?
Si su separación del trabajo es temporal y fue causada por la emergencia del coronavirus, responda NO a esta pregunta. Sin embargo, si recibe algún tipo de salario mientras no está trabajando, responda SÍ A LA PREGUNTA # 7 (ver más abajo) Y COMPLETA LA CANTIDAD DE PAGO ALLÍ.
Pregunta 6 - ¿Está recibiendo o ha solicitado una pensión u otro pago de jubilación de alguno de los empleadores enumerados a continuación?
Debe responder "SÍ/YES" solo si actualmente está recibiendo pensión u otros pagos de beneficios de jubilación de uno de los empleadores enumerados abajo en esta página. Si actualmente está pagando hacia una pensión u otro plan de jubilación, pero no recibe pagos, debe responder "NO". Si recibe pagos de pensión de un empleador que no está en la lista abajo, también debe responder "NO".
Pregunta 7 - ¿Trabajó entre mes-día-2020 y mes-día-2020?
Si hizo algún trabajo (o recibió algún pago por trabajo hecho previamente) entre las fechas designadas, responda SÍ/YES y reporte lo que ganó de pago durante esa semana.
SI ESTÁ RECIBIENDO PUA: Para evitar el retraso del pago, use SOLAMENTE la pregunta 7B "Other than self-employed income" para informar TODOS los tipos de salarios / comisiones que Ud. recibió esta semana (incluso si los ingresos fueron por cuenta propia). Escoja "No" para 7A.
Si sabe que no tendrá trabajo la semana siguiente, inmediatamente (no se tarda más del sábado de la semana en la que está reclamando) siga los pasos para ABRIR / REASERTAR LA RECLAMACIÓN (REOPEN/REASSERT THE CLAM). Si recibió el pago de vacaciones o días/horas licencia pagada por enfermedad de su empleador durante esta semana, completa esa información aquí.