Your resume is a document that identifies your current and prior jobs, education, professional strengths, experiences, and skills. Your resume is important because it's created to help you land a new job and it helps the recruiter or hiring manager identify what value you might add to the company.
Keep it somewhere safe (USB Drive, Google Drive)
Double check for spelling and grammar
Do not include personal information such as birthdate, height, weight, etc
Include volunteer work, hobbies, and awards if they show experiences or skills
For past jobs use past tense words such as words ending in "ed"
For current jobs use present tense words such as words ending in "ing"
Whenever possible send your resume as a PDF attachment
Include hard skills and soft skills (see below for more info on hard skills and soft skills)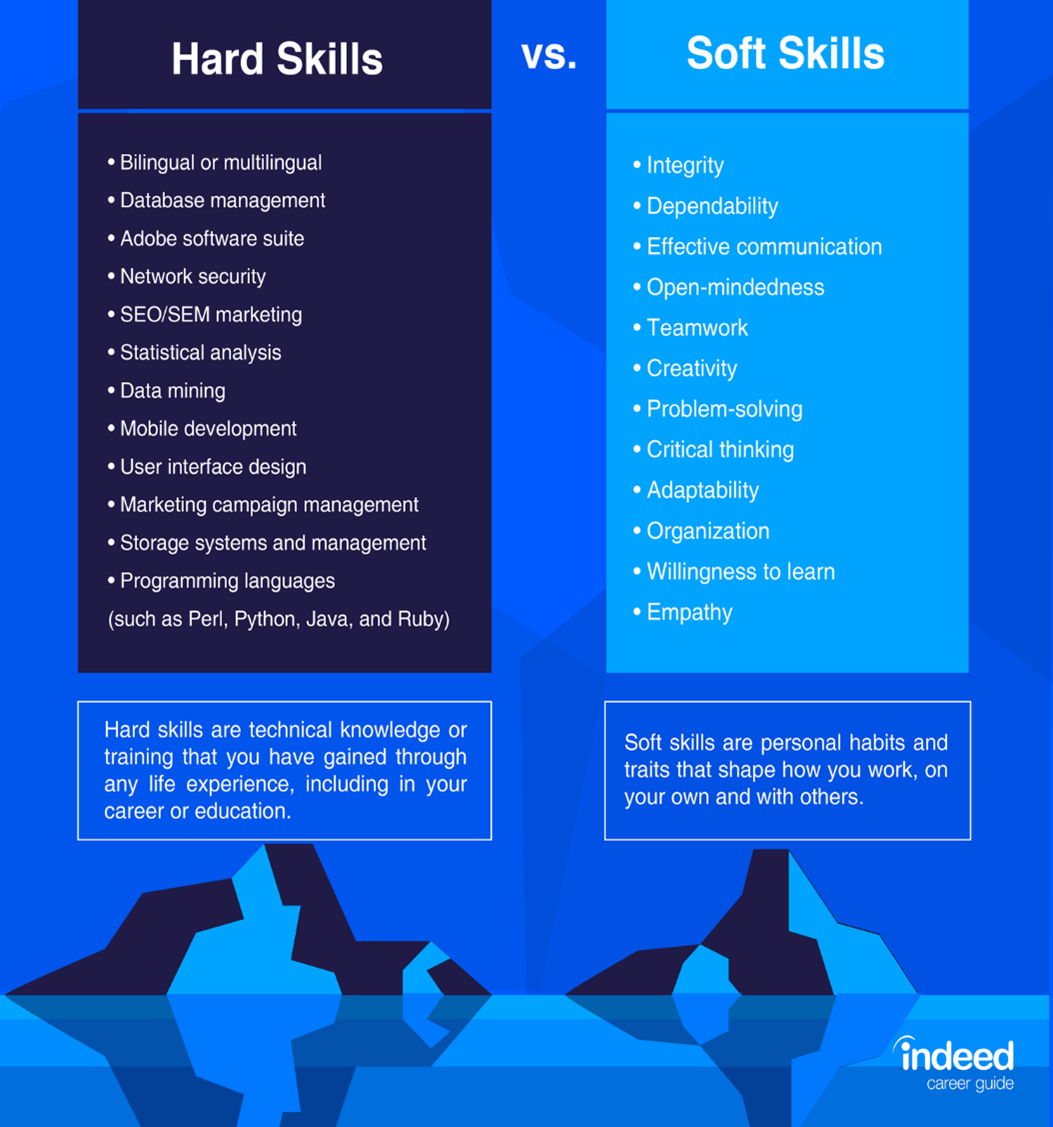 A cover letter is a document (usually sent with your resume) that allows you to introduce yourself and tell a brief story to persuade an employer how well your skills, abilities, and attributes match the organization's needs.
A cover letter should be formatted like a business letter
Make sure your cover letter is addressed to a specific person
If you are pursuing a specific job or position, you should customize the cover letter for that position and the employer.
If you are emailing your cover letter make sure you have it saved as a clear file name Ex: YourName_Business_CoverLetter.doc
Whenever possible send as a PDF