What is budgeting ?
Budgeting is the management of your money by saving weekly or monthly. In order to avoid overspending or unnecessary purchases, having a budget will help you keep more of your money. 
Budgeting Tips
Calculate your monthly income

Subtract your expenses from your income

Create a savings plan 

Build an emergency savings 
What is a bank account?
A bank helps you manage your money safely and keep track of it.
What do I need to open a bank account?
Government issued I.D

Opening balance 

Social security number 

Physical address 

Birth certificate 

Adult (if under 18, to sign for you)



Account Types
Savings-

an account to hold future/emergency funds with limited transactions 

Checking-

a transitional account to deposit money into and make purchases 

Student Banking-

Student's financial transactions including charges and credit 
What is credit?
Credit is money that is borrowed and paid back over time. Lenders, merchants and service providers (known collectively as creditors) grant credit based on their confidence you can be trusted to pay back what you borrowed, along with additional finance charges that they apply. Credit checks are often required to purchase items such as phones, cars and homes. Establishing a good credit history early will benefit you when you decide to borrow a larger amount of money.
What is a Credit Score? 
Your credit score is a number that represents the risk a lender takes when you borrow money. 
What is FICO?
A FICO score is a well-known measure created by the Fair Isaac Corporation and used by credit agencies to indicate a borrower's risk.
What is a Credit History? 
Your credit history is a record of your ability to pay back your debts, whether it be credit card bills, student loans, or a mortgage. Having this history shows lenders that you would be able to make your mortgage payments on time. 
What is a Credit Card
A small plastic card issued by a bank, business, etc., allowing the holder to purchase goods or services on credit.
What is Interest? 
Money paid regularly at a particular rate for the use of money lent, or for delaying the repayment of a debt.
Check Your Credit/ Free Credit Score
If you are under 18 and in the custody of CP&P, they can run your credit score. You can view the Free Credit Report CP&P Policy by clicking on the hyper link.
As a New Jersey resident, you are entitled to one free copy of your credit report from each of the three nationwide credit reporting agencies (Equifax, Experian and TransUnion) once a year.
Under the 2003 Fair and Accurate Credit Transactions Act, every American has the right to a free copy of their credit report from each of the nationwide agencies. AnnualCreditReport.com is the official site to help consumers to obtain their free credit report from the nationwide agencies. This central site allows you to request free reports once every 12 months.
To learn more about obtaining your free credit score report you can NJ's Credit Report site by following the hyperlink.
Credit Tips from young people
Pay monthly bill on time 

Never carry a balance on any credit card

Avoid a lot of inquiries and collections accounts

Only use 30% of the credit line (Example: If the credit limit is $300 don't spend over $100)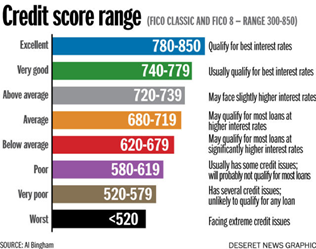 What is an Independent Living Stipend?
Payments to help you with your goals and as a supplement to your income. The IL Stipend can be used to pay for independent living rent, food, and incidental stipends. To learn more about the IL Stipend you can view the Independent Living Stipend Policy by following the hyperlink.
What is a QCard?
A QCard is a debit card that can have your monthly stipend directly sent to it.
What to do if you lose your Q Card?
Call 1-888-929-2460 or visit www.goprogram.com