2020 Census Data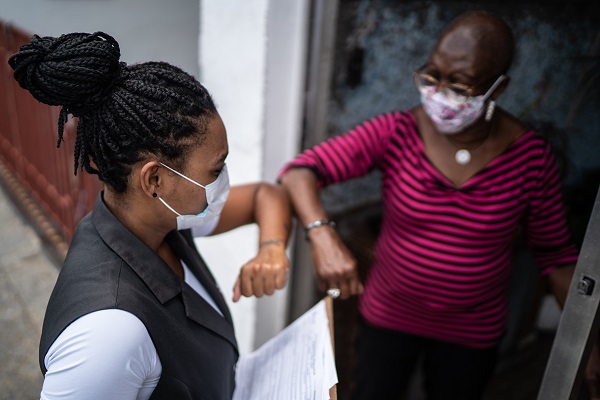 The population of New Jersey on April 1, 2020 was 9,288,994.
This page contains a directory of publications prepared by the New Jersey Department of Labor and Workforce Development using data from the 2020 Census. Topics covered include New Jersey population trends 1790-2020, money income and poverty, population by race, and more.
How has New Jersey's population changed?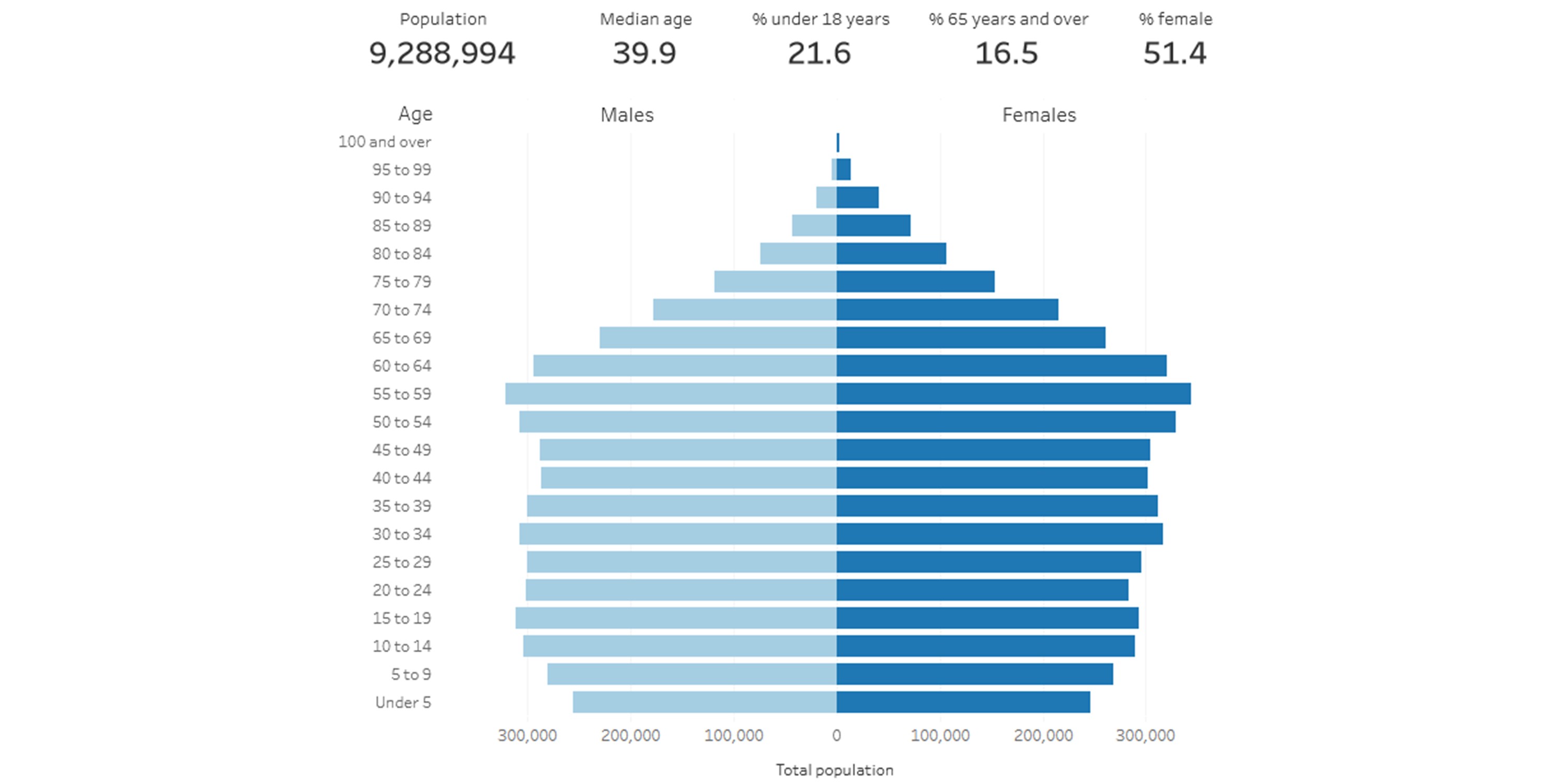 See how the total population and race and ethnicity groups have changed over time in New Jersey.
2020 Census Profile for New Jersey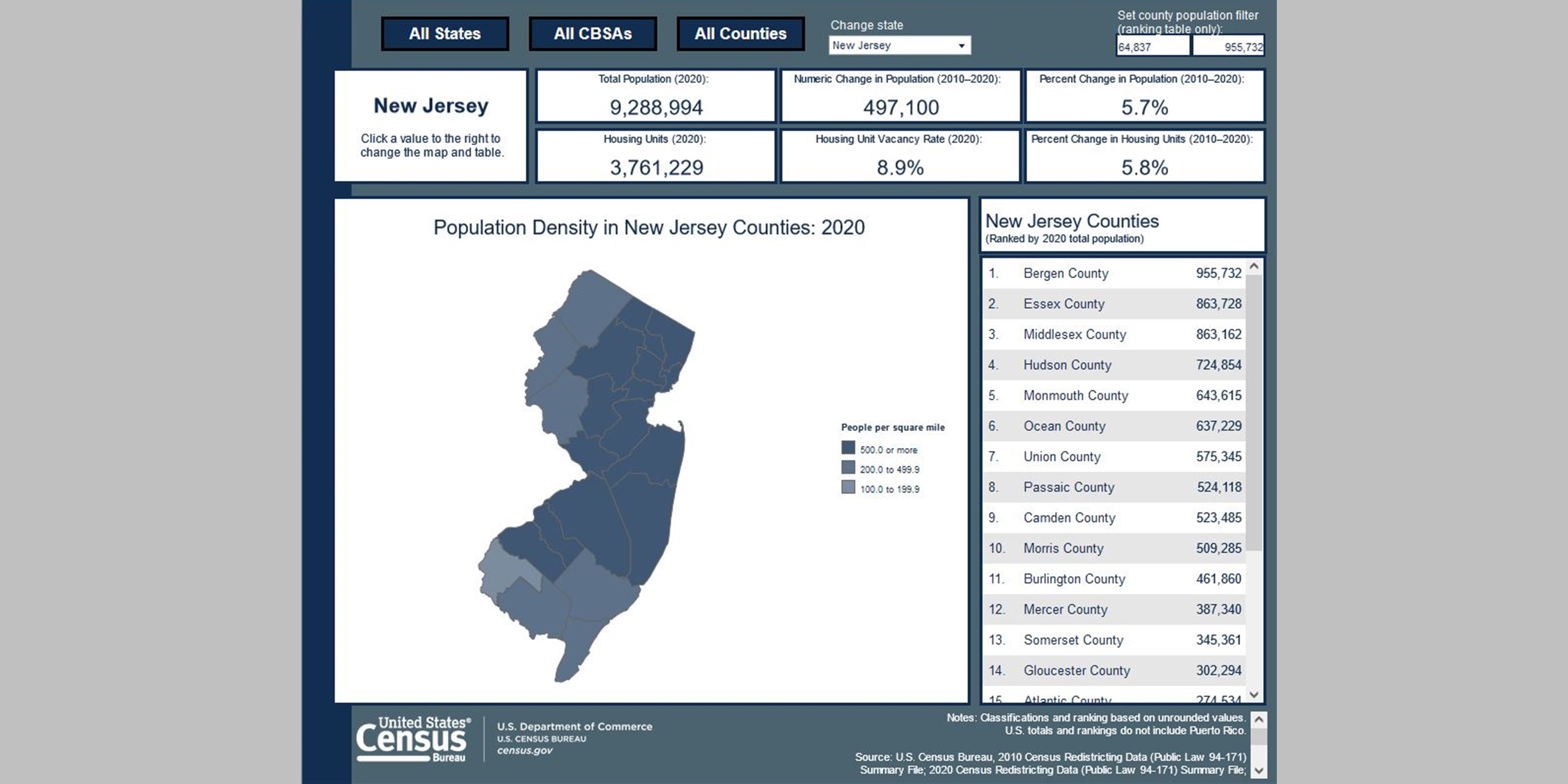 2020 Census Demographic Data Map Viewer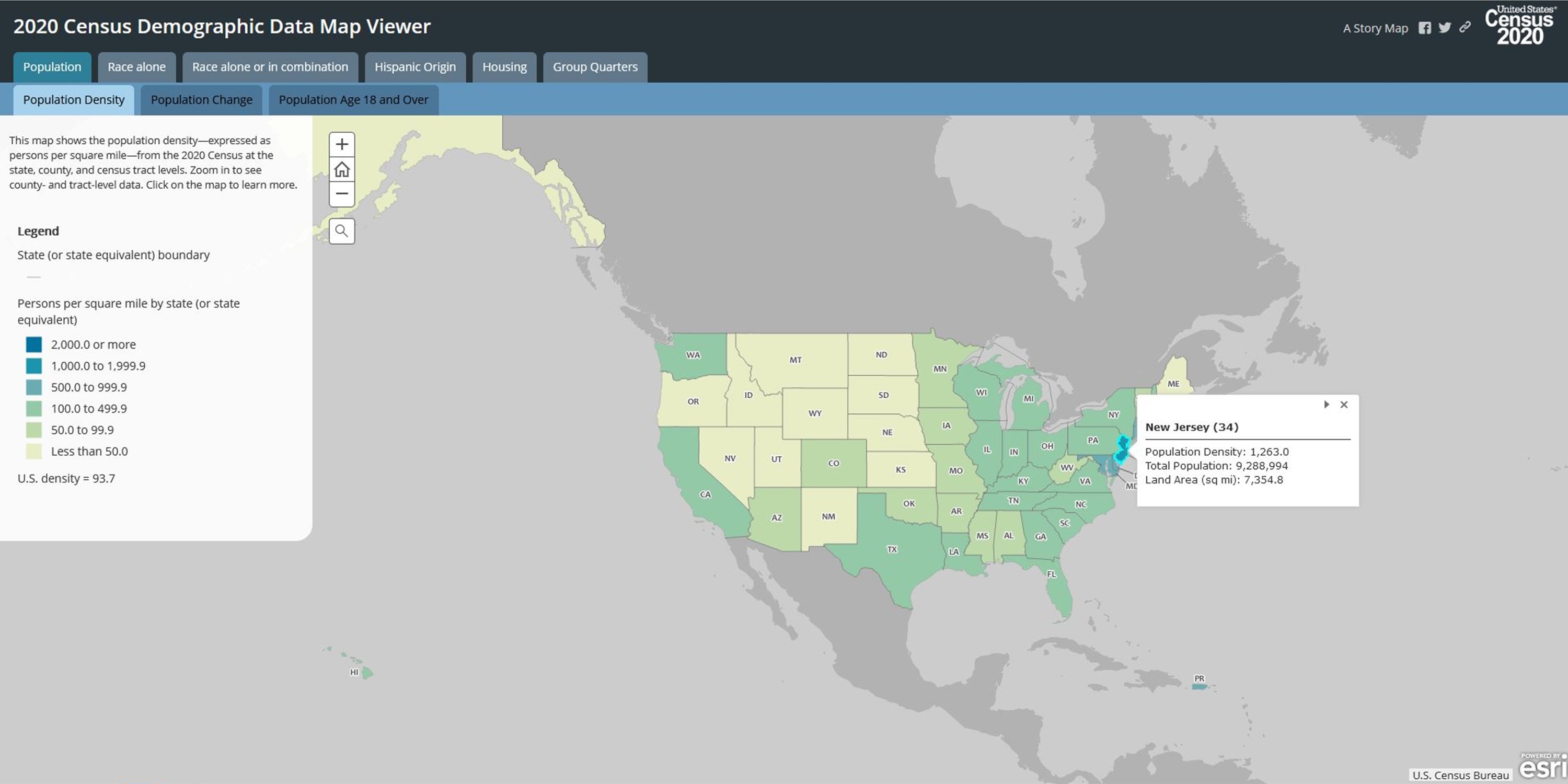 Discover state-, county-, and census tract-level data from the 2020 Census.
Related topics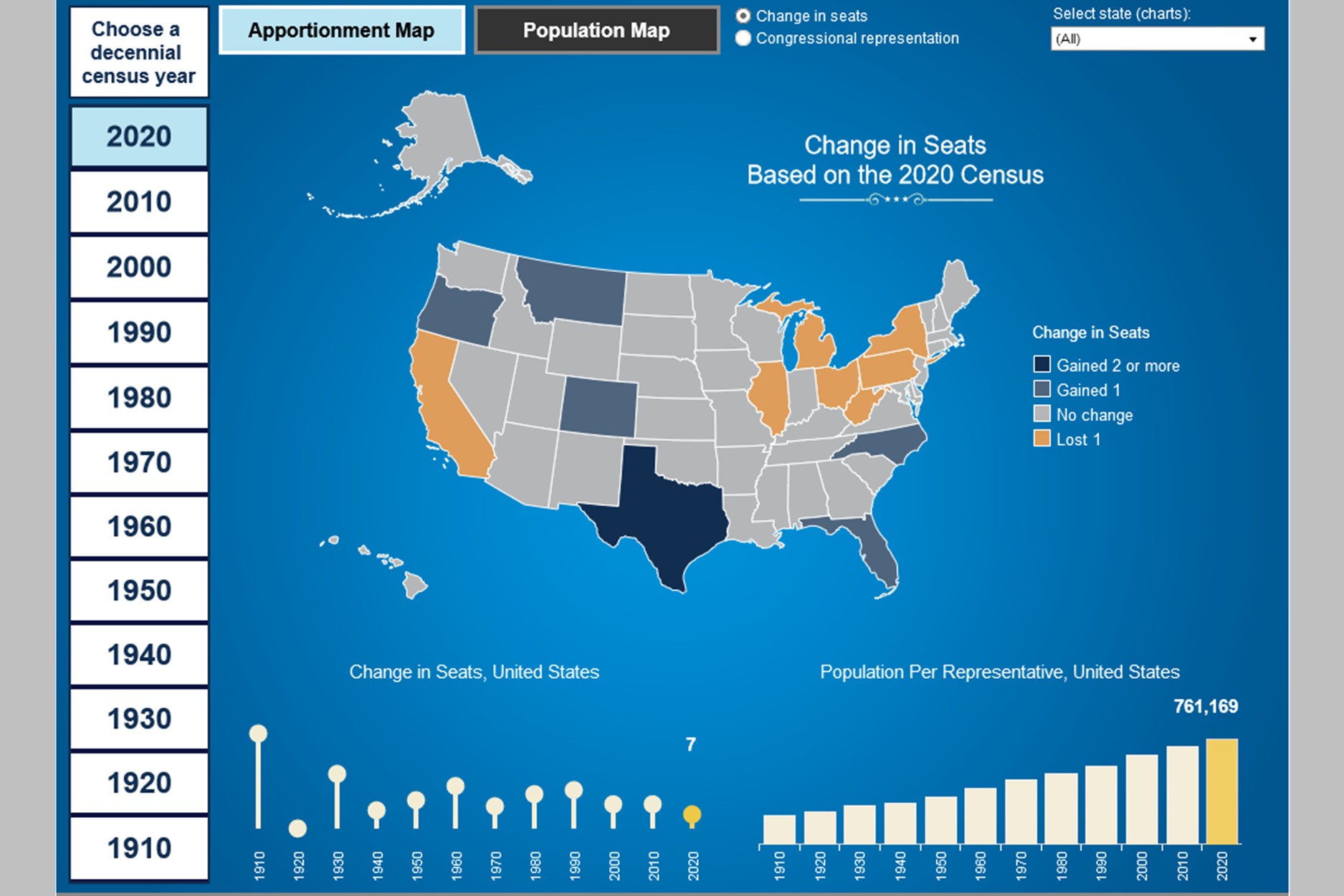 Access the Historical Apportionment and Population Data Map.
Use this interactive tool to view more than 10 decades of apportionment and population data.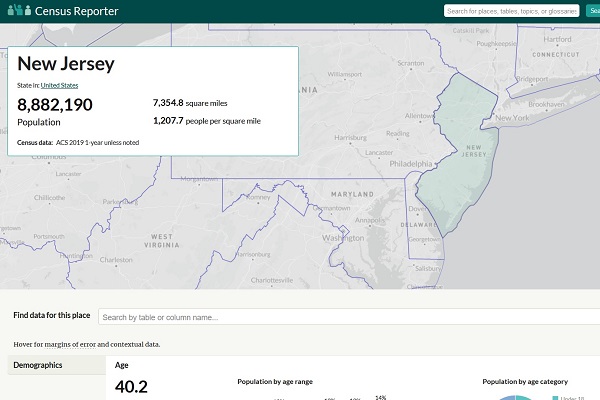 Take advantage of Census Reporter.
Explore the latest American Community Survey (ACS) data with this interactive tool.